Blazers remain high in power rankings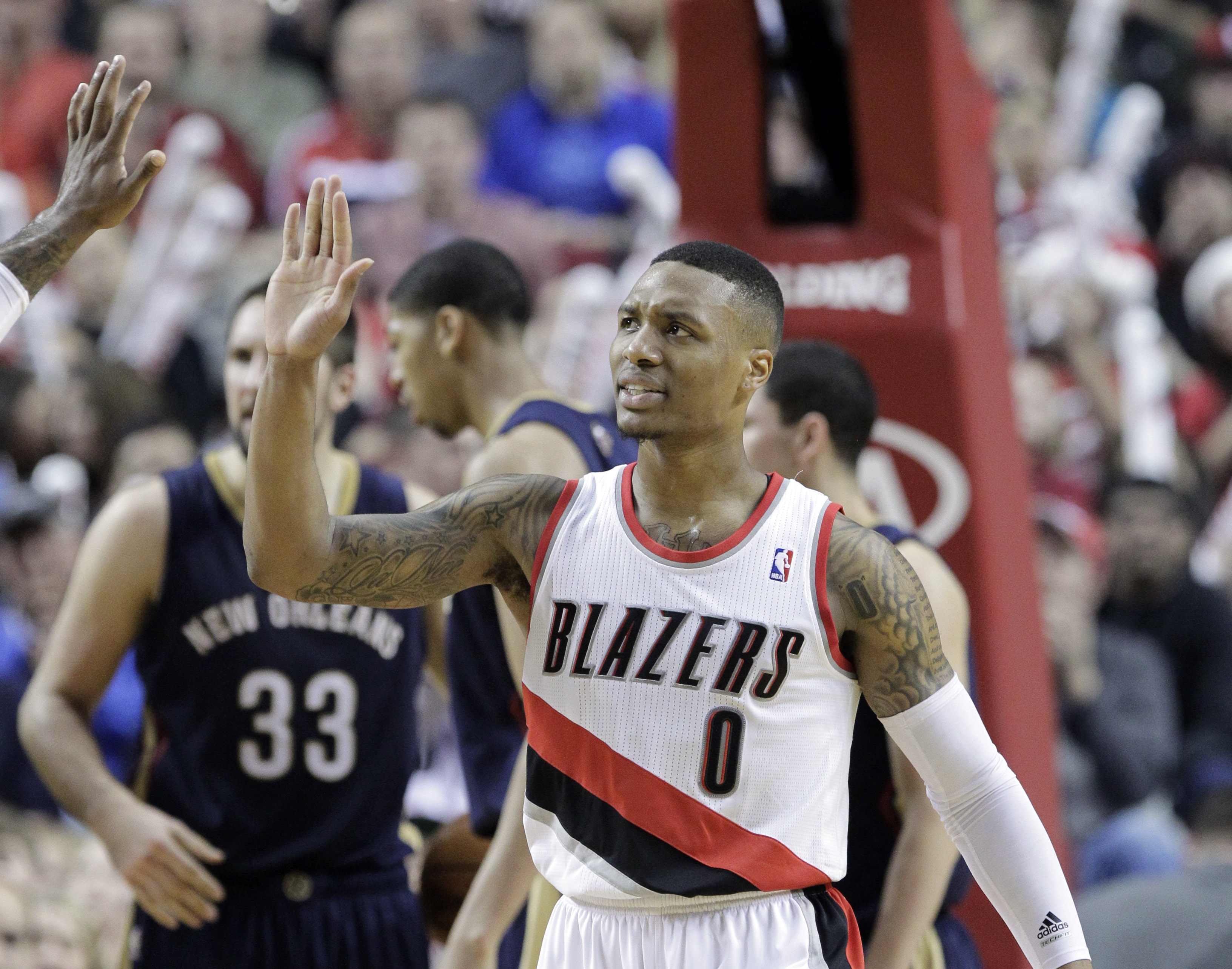 Here's a sampling of where the Blazers are in the power rankings from around the NBA interwebs.
ESPN.com's Marc Stein (2, last week: 2):
Clippers at home Thursday night. Heat at home Saturday night. OKC away on New Year's Eve. If any Blazermaniacs out there are peeved about being excluded from Christmas Day festivities, what's left on the schedule for the rest of 2013 will take care of the national attention they crave.
NBA.com's David Aldridge (3, last week: 3):
Yahoo! Sports' Marc Spears: (1, last week: 2):
 Point guard Damian Lillard is averaging 23.8 points and 5.9 assists in December. Too bad the Blazers aren't playing on Christmas.
SI.com's Matt Dollinger (2, last week: 1):
Five golden rings. We couldn't leave any of Portland's starters out, who are the only five-man group to have started every game this season. We won't speculate whether they'll be receiving any other rings this year, but this group deserves something shiny for powering the Blazers' sensational start.
USA Today (3, last week: 2):
Damian Lillard got tired of LaMarcus Aldridge hogging the spotlight, so he started hitting game-winners.
NBCSports.com's Kurt Helin (1, last week: 1)
If the NBA had flex scheduling for Christmas, you can bet the Blazers would have made the cut. Only two games for Portland this week but they are tests: the Los Angeles Clippers and the Miami Heat. The good news is they catch both teams at home on the second night of a back-to-back.
CBSSports.com's Matt Moore (5, last week: 2)
In the past week they've won by two, won by three, lost by eleven, won by three. Look, they're still really great, but style points matter here.
NBA.com's John Schuhmann (2, last week: 1)
Portland (23-5)
Pace: 97.1 (13), OffRtg: 110.5 (1), DefRtg: 104.5 (22), NetRtg: +6.0 (6)
Damian Lillard is unreal. He followed up his game-winner in Detroit with a better one in Cleveland. Then he hit this ridiculous shot to put the Blazers ahead for good in Saturday's win over the Pelicans. He shot 19-for-36 from 3-point range last week and has been the best pull-up jump-shooter in the league this season. You just wonder when the Blazers are going to pay for their bottom-10 defense.
This week: vs. LAC, vs. MIA
ESPN.com's Hollinger Power Rankings (5, last week: 5)