The Scouting Report: New Orleans Pelicans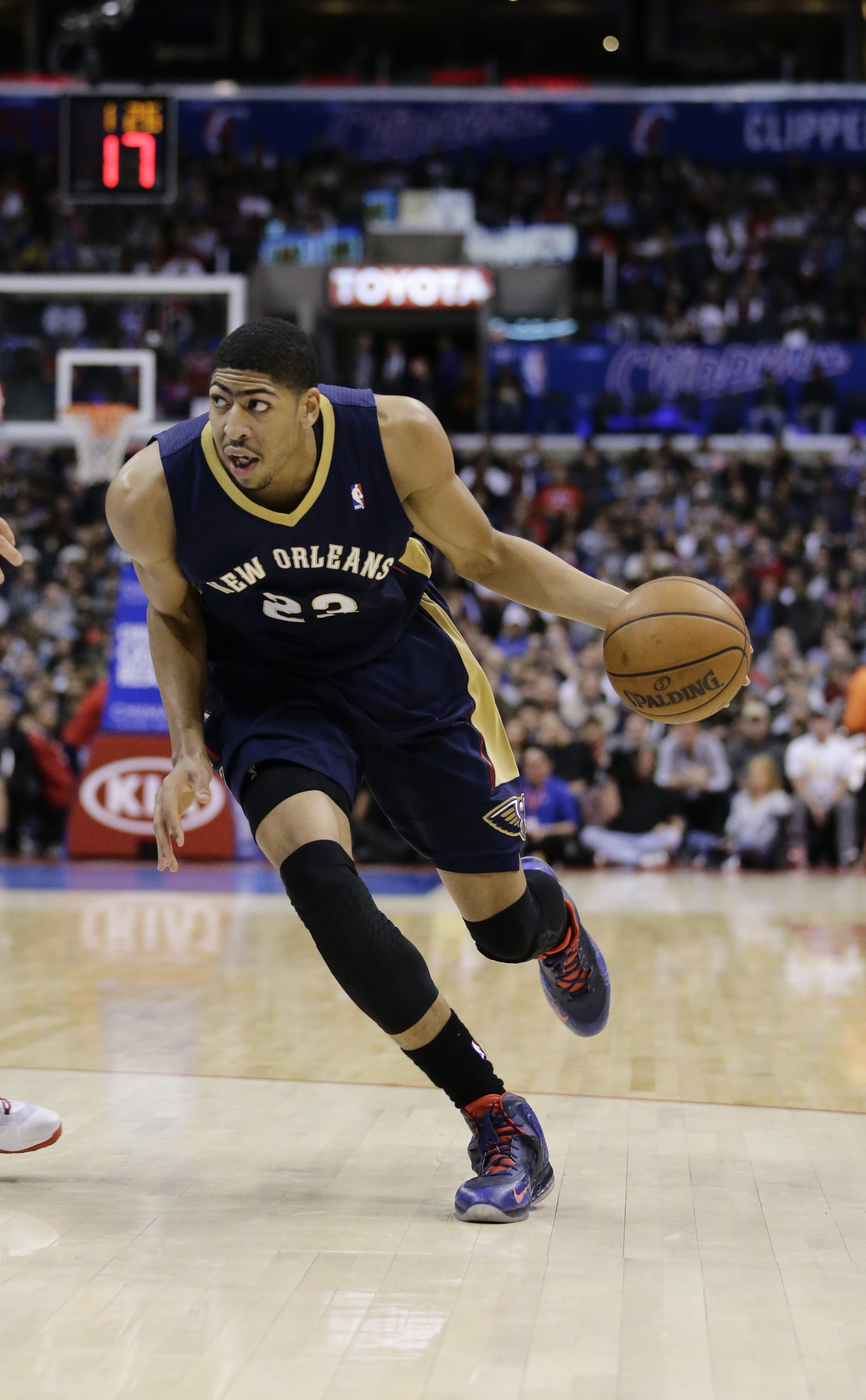 In an attempt to help you get to know the Blazers opponent each night, we are going to post a little bit of a scouting report of each team on the blog before each game. Saturday's opponents are the 11-13 New Orleans Pelicans. 
Projected starting line-up: Jrue Holiday, Eric Gordon, Al-Farouq Aminu, Ryan Anderson, Anthony Davis
New faces: Tyreke Evans, Anthony Morrow, Jeff Withey, Lou Amundson
In their third full season since trading Chris Paul to the Los Angeles Clippers, the New Orleans Pelicans (formerly the Hornets) are finally building towards relevancy in the Western Conference for years to come.
The trade of Paul, Eric Gordon sitting out due to injury and an altogether depleted roster helped them be in prime position for a top lottery pick in a loaded draft and the ping pong balls bounced their way as they got the number one pick. They selected Anthony Davis, who was at the time was a consensus number one pick.
Last season Davis' impact was hampered by injuries as he only played in 64 games and even in those games, the Pelicans weren't much to write home about. They had the 28th ranked offense and a middle of the road defense and former Pelican/Hornet Robin Lopez knows the difficulties that caused.
"Last year we weren't very good at scoring the ball and we weren't very good on defense and that's not a very good combination if you want to win ball games," Lopez said.
Offensively, the Pelicans have a lot of players that can cause problems for the opposition.
Davis is already one of the best roll-men out of the pick and roll because of his ability not only to shoot the midrange jumper but to make plays after he catches it, whether it's dribbling or shooting.
Ryan Anderson is one of the most unique players in the league as he is a catch-and-shoot three-point specialist who runs of screens but is listed at 6-foot-10.
They have a trio of very capable ball-handlers in Jrue Holiday, Eric Gordon and Tyreke Evans. Evans and Gordon can both fill it up off the dribble and Holiday was an All-Star point guard last season in the Eastern Conference and is one of the better defensive point guards in the league.
Anderson and Davis haven't been healthy at the same time for very long this season and that's hurt the Pelicans early on in this season.
Anderson and Davis have only played in eight games together but when they've shared the floor, the Pelicans have been 7.4 points per 100 possessions than their opponents.
"Getting Davis back is big for them. Getting Anderson back was big for them," said Blazers head coach Terry Stotts. "Anderson as I mentioned earlier has a big impact on the game especially with the way they play. They are a very efficient offensive team, they get a lot of easy baskets. They are very difficult guard."
Davis is already in the conversation for one of the best forwards in the league and the Pelicans pose a lot of problems for the Blazers defense. A Blazers defense that has had some "slippage" as of late, according to Coach Stotts.
The Blazers will need to be locked in defensively as the Pelicans are much better offensively than the teams they gave up oodles of points to on their road trip.