Pelton: Aldridge, Lillard early West All-Stars, Batum and Matthews names to watch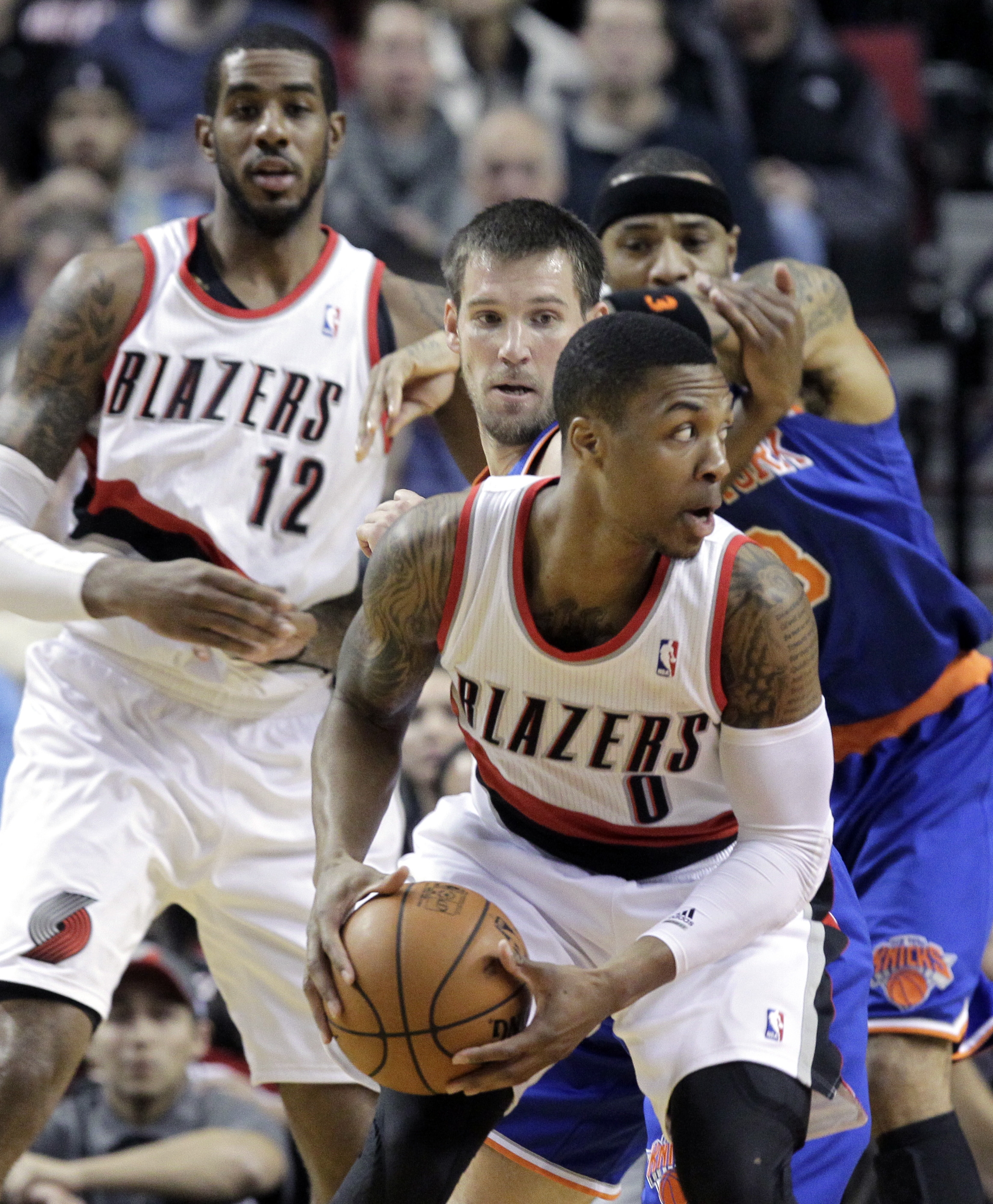 Kevin Pelton of ESPN.com's insider section put together a list of the early leaders for the Western Conference All-Star spots today.
Pelton uses his WARP (Wins Above Replacement Player) formula to help create the list. LaMarcus Aldridge is in according to Pelton at the frontcourt and Damian Lillard is in for the backcourt, although it comes with the caveat that Kobe Bryant's availability for the game could affect Lillard being in the game.
Aldridge has played his way into the MVP discussion with a dominant first two months. While he's not as efficient a scorer as you think (his .521 true shooting percentage is below average because he rarely gets to the free throw line), Aldridge's versatility is key to the league's best offense and a defense good enough to contend.
If Bryant is back by mid-February, it's going to be difficult for Lillard to unseat his more experienced peers in the West backcourt — a lesson Curry learned last season. Lillard has done everything in his power to earn a spot. He's third in WARP among West guards, behind only Paul and Curry. The second-year guard is running the league's best offense (Portland is averaging 114.5 points per 100 possessions) and has won multiple games with his clutch shots. Per NBA.com/Stats, Lillard's four field goals to tie or take the lead in the final 30 seconds of games are double anyone else in the NBA.
Pelton also says that Portland's Wesley Matthews and Nicolas Batum are names to watch for the Western Conference All-Star race, but that they will likely not be selected because of the talent in the conference.
With apologies to Monta Ellis, Manu Ginobili and Klay Thompson, Matthews has been the second-best shooting guard in the West this season. His .645 true shooting percentage ranks third in the NBA. Still, the conference's depth at point guard precludes Matthews for legitimate All-Star consideration.

Like teammate Matthews, Batum is the second-best player in the conference at his position, but the West's superb set of power forwards means Durant will surely be the only small forward on the All-Star team.
For more insights on the Western Conference early All-Star's, read the rest of Pelton's piece here.