The Scouting Report: Minnesota Timberwolves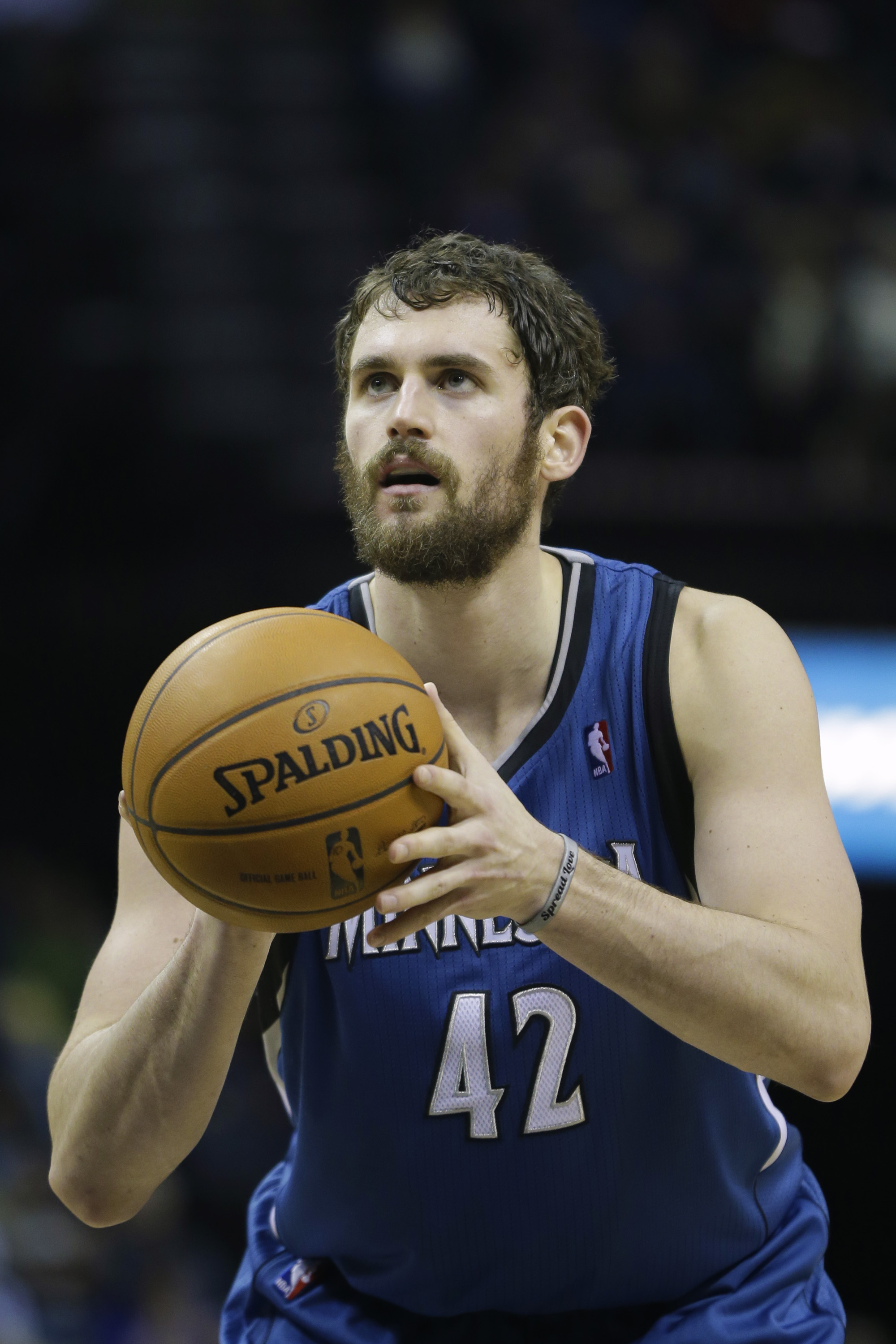 In an attempt to help you get to know the Blazers opponent each night, we are going to post a little bit of a scouting report of each team on the blog before each game. Tonight's opponent are the 12-13 Minnesota Timberwolves. Tip-off is at 5PM on CSNNW. 
Projected starting line-up: Ricky Rubio, Corey Brewer, Robbie Hummel, Kevin Love, Nikola Pekovic
New Faces: Brewer, Kevin Martin (Normally the starter but missed last game and is questionable tonight with a sore knee), Luc Richard Mbah a Moute, Gorgui Dieng, Shabazz Muhammad, AJ Price
Injuries: Chase Budinger
The Wolves, much like a Greyhound at the race track, came flying out of the gates at the beginning of the season. They were playing stellar defense, they found a potent scoring combination between Kevin Love and Kevin Martin and finally after years of teasing, it looked like this would be the year the Wolves figured it out thus ending years of futility since the departure of Kevin Garnett.
However, as the season progressed, the flaws that plagued the team for much of last year continued to rear their ugly head.
The Wolves continue to be unable to shoot outside of Martin and Love and Ricky Rubio is on pace to become one of the worst shooters of all time, making as many shots near the basket as he does from three, which is not a lot.
Corey Brewer hasn't been a very good perimeter shooter for most of his career and Alexey Shved's woes from the field continue after a rough rookie campaign from the field.
Nikola Pekovic has been rock solid as he has been the last few seasons, averaging 16 points and 8.6 rebounds per contest.
When looking at the numbers for the Timberwolves, you look and wonder to yourself, how does a team with a top-10 defense and top-10 offense have a 12-13 record? It could be that the pieces simply don't compliment each other that well.
It could also be that part of their good offensive number come from the fact that they are such a good offensive rebounding team behind Love and Pekovic. They are 27th in the league in effective field goal percentage yet they still manage to have a top-ten offense.
They have offensive talent all over the roster that all do different things but outside Love, Martin and Pekovic in the post, they don't really have anyone that makes defenses think.
Defensively, Rubio is very good as he can guard both guard positions and Pekovic and Love do their job on the inside.
Perhaps the return of Chase Budinger from knee surgery can help this team solve some of their shooting woes, but their lack of consistent shot making from people not named Kevin is keeping what should be a good team in mediocrity.
Speaking of Kevin's, you think Love has been hearing all of this "LaMarcus Aldridge is the best power forward in the game," stuff?
The two players have been less-than cordial in previous meetings and tonight should be a great battle of the bigs and for viewers, hopefully it will be half as good as last night's Irving-Lillard showdown.