Garrison: Damian Lillard, NBA's best in the "clutch"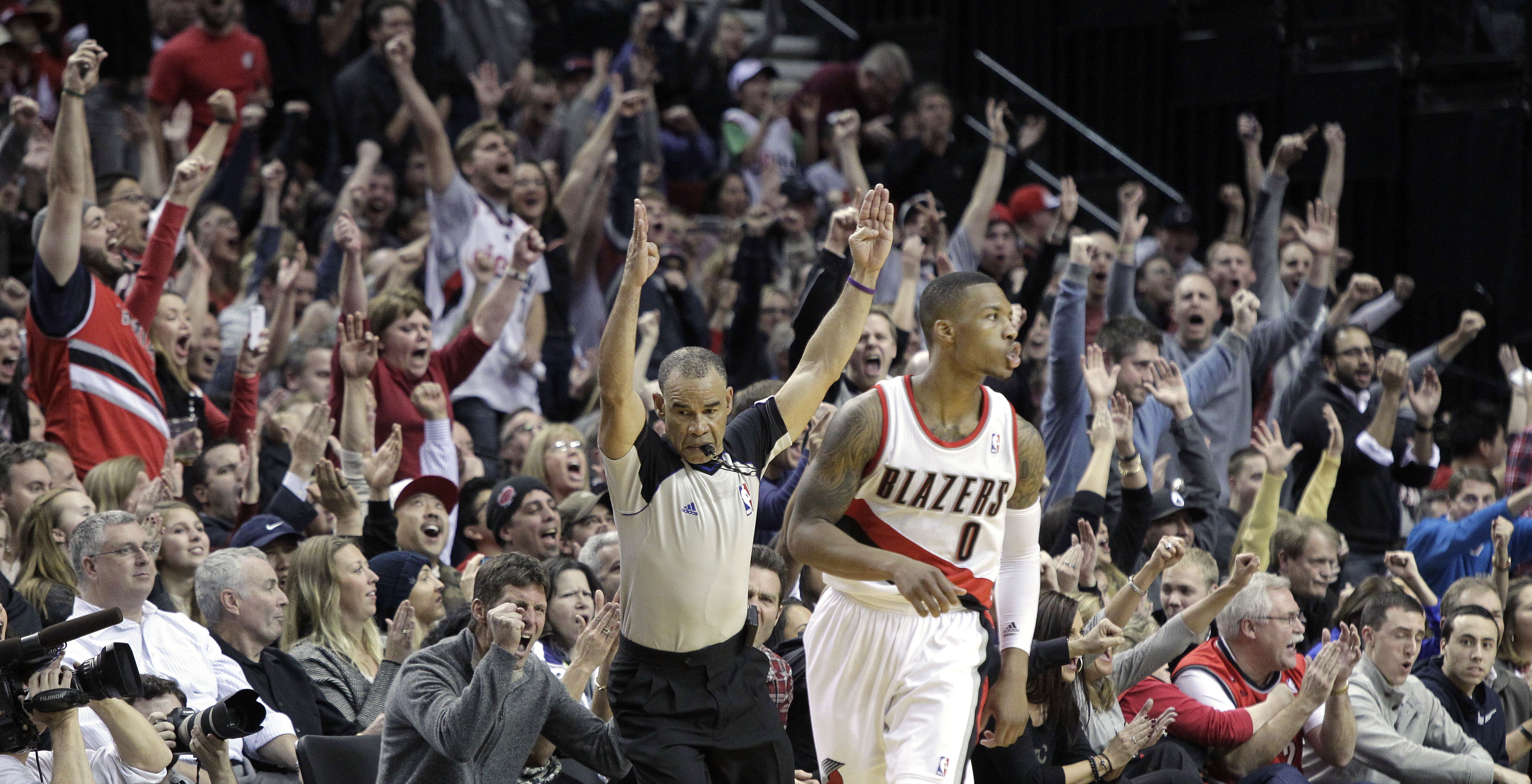 Drew Garrison of SBNation.com took a look at the clutch numbers on the NBA.com stats site and put together a list of the league's top performers in the game's final moments.
NBA.com considers games that when games are within five points and in the final five minutes to be "clutch."
Garrison took a look at the numbers and found that Damian Lillard is the league's best clutch performer, and it's not even really close.
The Blazers have gone 12-2 in games that have been "close" in the fourth quarter — defined as games in which they've either been ahead or behind by five points or fewer in the final five minutes — and it's been on the shoulders of Lillard. He leads the league with 55 points under the aforementioned parameters while shooting a remarkable 50 percent overall and 50 percent from beyond the arc, according to NBA.com.

Here's a look at the top five in this category:
Garrison also found that when the stakes are even higher, in the final 30 seconds of one-possession games, Lillard is still at the top of the league.
While Irving, Harden, Afflalo and Bledsoe are all within 10 points of Lillard, he's shooting a much better percentage than each player. Lillard is delivering knockout blows down the stretch to keep his team ahead, but let's crank this down to find shots when the game is on the line — the last 30 seconds of one-possession games, according to NBA.com:
Lillard says he's made more of an effort to set up teammates in the first half and take over more in the second. Read the rest of Garrison's piece here.