The Scouting Report: Cleveland Cavaliers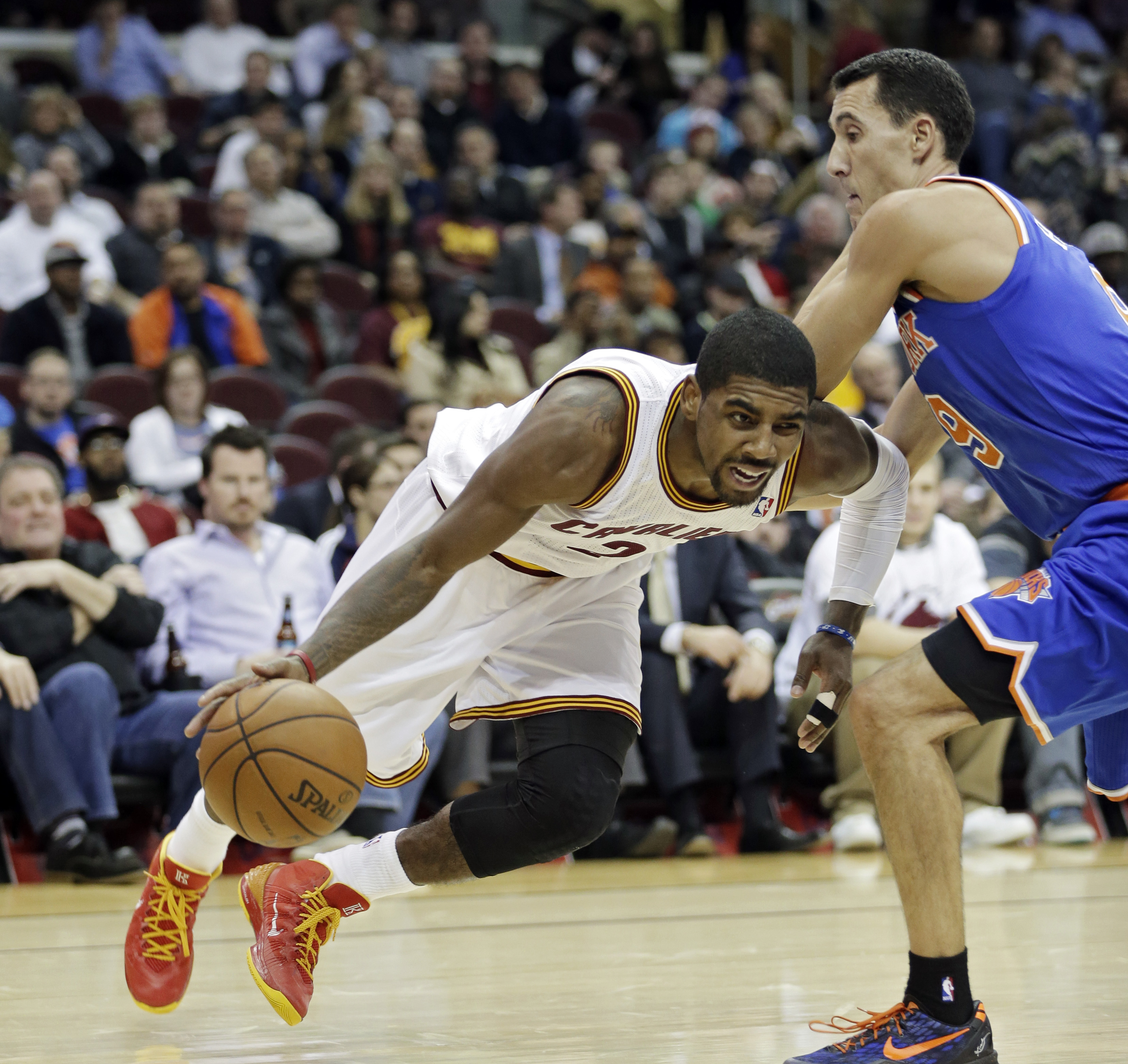 In an attempt to help you get to know the Blazers opponent each night, we are going to post a little bit of a scouting report of each team on the blog before each game. Tonight's opponent are the 9-14 Cleveland Kyrie Irving's Cavaliers. Tip-off is at 4PM local time and will be shown on CSNNW. 
Projected starting line-up: Kyrie Irving, C.J. Miles, Alonzo Gee, Tristan Thompson, Andrew Bynum
New faces: Bynum, head coach Mike Brown, Earl Clark, Matthew Dellavedova, Jarrett Jack, Anthony Bennett
The Cavaliers have bounced back from a disastrous start to the season to win three out of their last four games.
Nothing was pretty in the start of the season for a team many where anticipating to easily jump into the Eastern Conference playoff picture and become a desirable place for LeBron James to return to.
They signed Jarrett Jack to back-up Kyrie Irving and they took a flier on Andrew Bynum.
Offensively, things haven't gone well for the Cavs as it seems every possession is like poor Kyrie acting like Frodo trying to take the ring to Mordor.
This is an extreme example, but still:
Dion Waiters got taken out of the starting line-up and then had a mysterious "illness" and was away from the team for several days. Waiters has frequently been involved in your favorite fake trades and his status tonight is up in the air as he missed shootaround this morning.
One of the few bright spots for the Cavaliers is that they've actually been able to have Andrew Bynum on the floor, something the 76ers were unable to see last year.
Bynum's numbers won't blow you away and he's been averaging less than 20 minutes per game. His minutes per 36 minutes are slightly down from where they were with the Lakers, averaging nearly 16 points and 9.4 rebounds per 36 minutes.
Jarrett Jack hasn't been playing quite at the level he was at last season in Golden State.
Number one overall pick Anthony Bennett's struggles have been well-documented, but something that has gone a little less-noticed has been the decline in production from Anderson Varejao.
Varejao has been playing in a reduced role compared to previous years. While he has been more efficient from the field, his rebounds per 36 minutes have gone down from 14.4 last season to 10.8 this season. It's still pretty good, but not near the Varejao we've been used to the last couple of seasons who has been a borderline All-Star when healthy.
The Cavaliers have lots of talent but they've been unable to find anything to work on offense all season.
They've had a recent stretch of good play, but after a season which began with hopes of winning back the heart of the greatest player in the world, Cavs fans just want to keep what they've got right now.
If nothing else, the match-up with Irving, the reigning Eastern Conference Player of the Week, and Damian Lillard should be fun to watch.