Another one: LaMarcus Aldridge gets 3rd Western Conference Player of The Week Award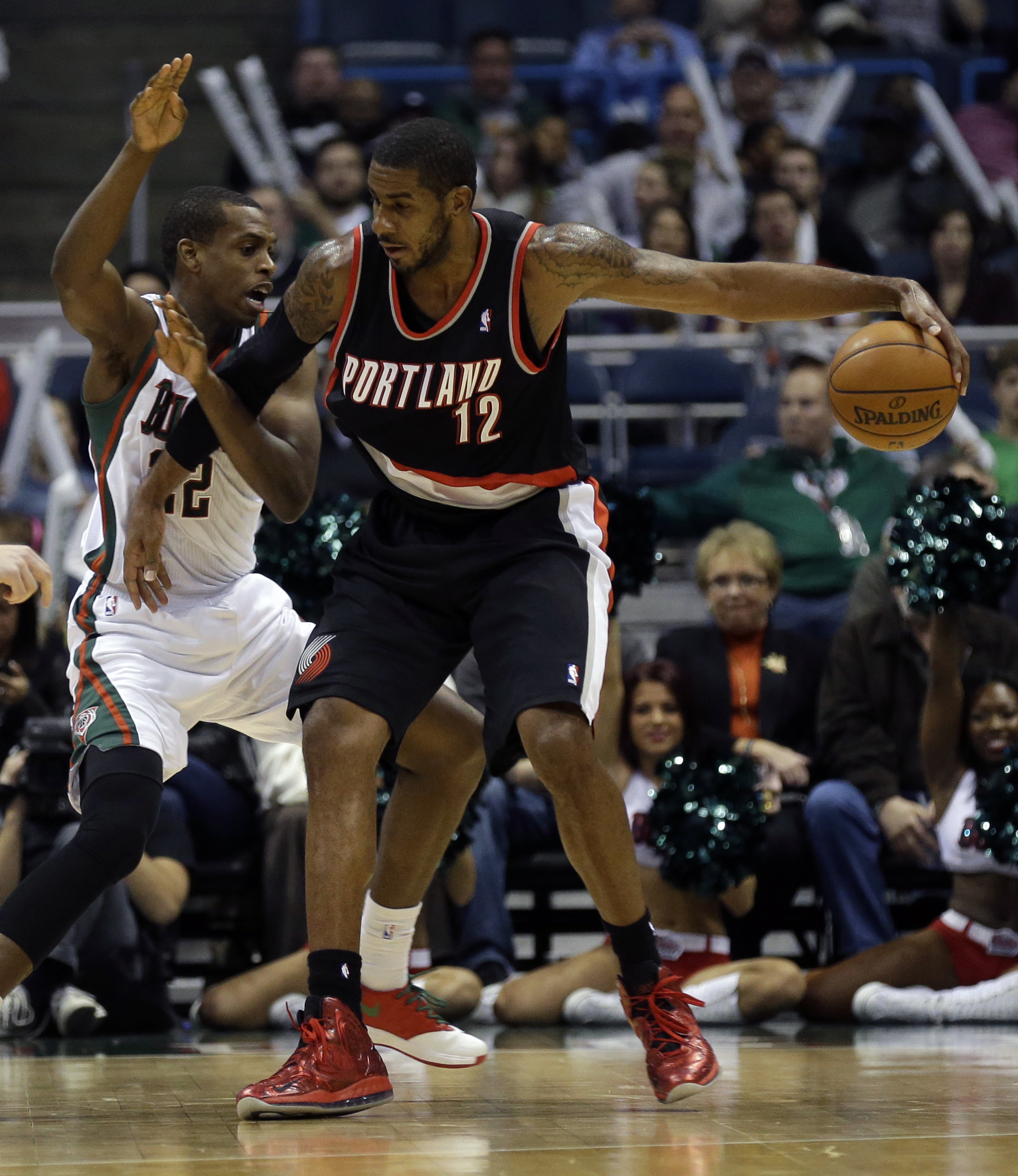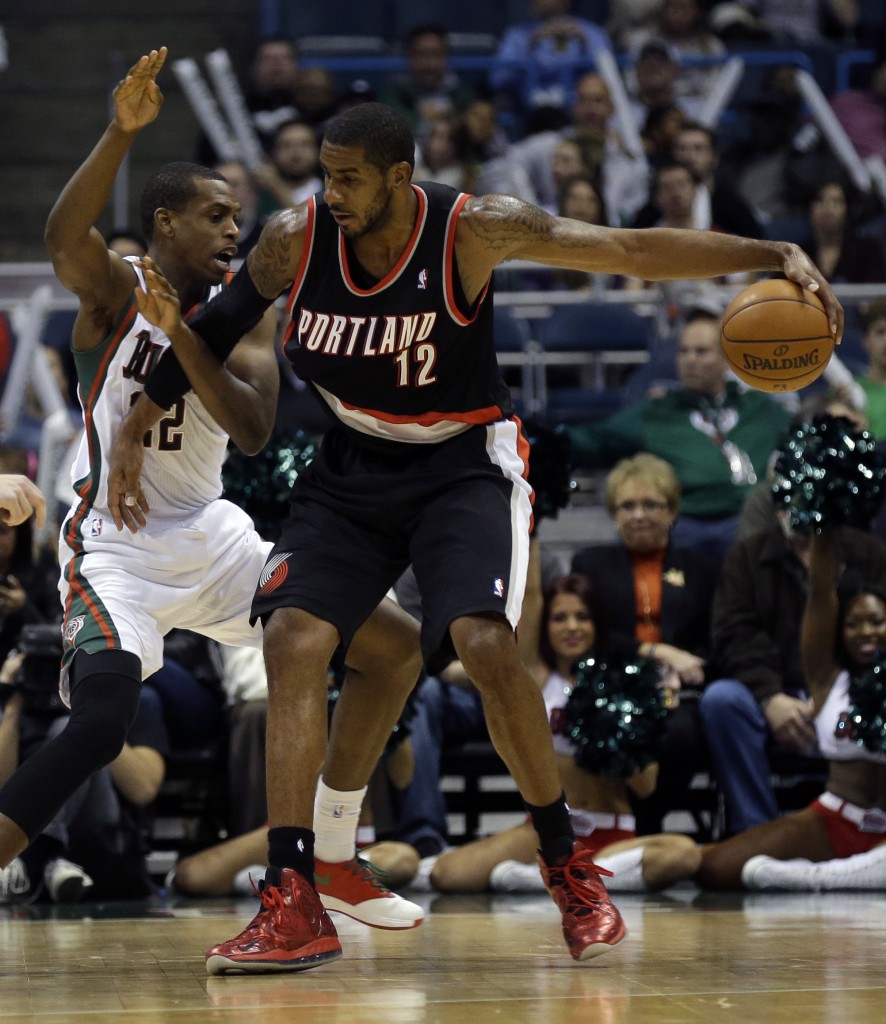 AND ANOTHER ONE (BIGGIE VOICE)
LaMarcus Aldridge was named Western Conference Player of the Week for the second straight week.
Aldridge has gotten the award three times this season.
Cleveland's Kyrie Irving, who the Blazers play on Tuesday, was given the award for the Eastern Conference.
Full release from the league:
NEW YORK, Dec. 16, 2013 – The Cleveland Cavaliers' Kyrie Irving and the Portland Trail Blazers' LaMarcus Aldridge today were named NBA Eastern and Western Conference Players of the Week, respectively, for games played Monday, Dec. 9, through Sunday, Dec. 15.

Irving helped the Cavaliers to a 2-1 week with averages of 29.0 points (fourth in the league), 6.3 assists (tied for fifth in the conference) and 2.33 steals (tied for third in the conference). Irving, who connected on 9-of-22 (.409) three-point field goals on the week, made 4-of-7 from distance en route to 37 points on Dec. 10 — a game in which he added 11 assists — as Cleveland topped the New York Knicks 109-94.

Aldridge, who captured his third Player of the Week award this season and second consecutive, led the Trail Blazers to a 4-0 week behind averages of 25.5 points (eighth in the league), a league-best 14.8 rebounds, 3.3 assists and 1.5 blocks. He led Portland in scoring in each game and posted three point-rebound double-doubles, including a 31-point, 25-rebound effort on Dec. 12, during a 111-104 win over the Houston Rockets. At 21-4 (.840), Portland sits atop the Western Conference standings.

Here is a recap of the week for Irving and Aldridge:

 

 

Kyrie Irving, Cleveland Cavaliers

Dec. 10 vs. New York: Scored 37 points and added 11 assists in a 109-94 win over the Knicks.

Dec. 13 @ Orlando: Posted 31 points and added five assists in a 109-100 win over the Magic.

Dec. 14 @ Miami: Collected 19 points, four steals and three assists during a 114-107 loss to the Heat.


LaMarcus Aldridge, Portland Trail Blazers 

Dec. 12 vs. Houston: Collected 31 points and 25 rebounds in a 111-104 win over the Rockets.

Dec. 14 @ Philadelphia: Totaled 20 points, 16 rebounds and five assists during a 139-105 win over the 76ers.

Dec. 15 @ Detroit: Posted 27 points, 12 rebounds and three blocks in a 111-109 overtime win against the Pistons.

Other nominees for the Eastern and Western Conference Players of the Week were Brooklyn's Deron Williams, Golden State's Stephen Curry, Indiana's Roy Hibbert, Miami's LeBron James, Minnesota's Kevin Love, Oklahoma City's Kevin Durant and Russell Westbrook, Phoenix's Eric Bledsoe and Goran Dragic, Sacramento's DeMarcus Cousins and Isaiah Thomas, San Antonio's Tim Duncan and Toronto's DeMar DeRozan.