The Scouting Report: Philadelphia 76ers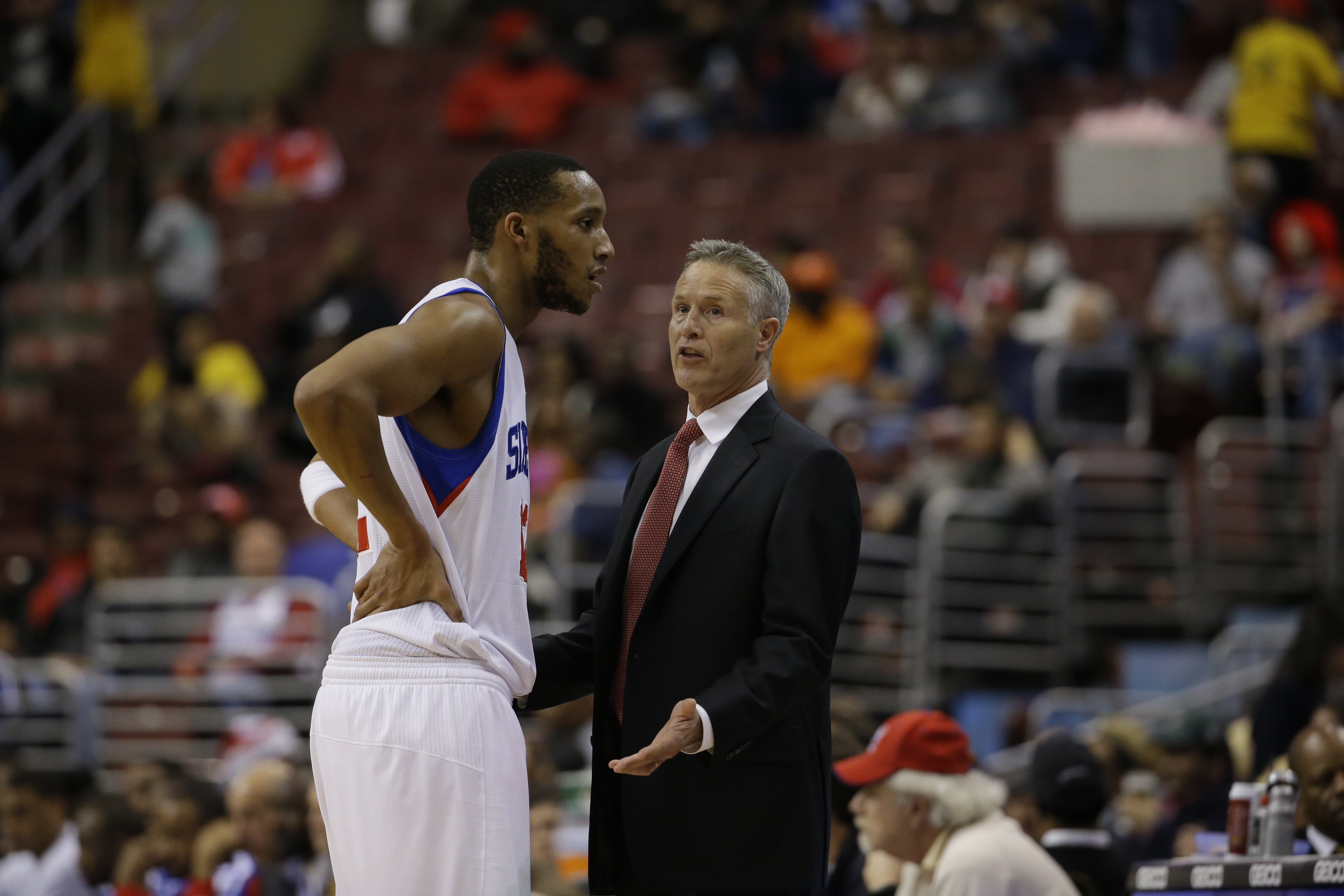 In an attempt to help you get to know the Blazers opponent each night, we are going to post a little bit of a scouting report of each team on the blog before each game. Tonight's opponent are the 7-17 Philadelphia 76ers. Tip-off will be at 5PM and the game will be shown on CSNNW. 
Projected starting line-up: Tony Wroten, Evan Turner, Thaddeus Young, Spencer Hawes, Hollis Thompson
New faces: Wroten, Lorenzo Brown, Elliot Williams (former Blazer), Brandon Davies, Michael Carter-Williams (out with bacterial infection in left knee), Darius Morris, Daniel Orton
Sam Hinkie was hired as the GM of the 76ers over the summer and promptly cleaned house following the disappointing Andrew Bynum-era in Philly. Although not all disappointing for those who love hair. On the basketball court, outside of Jrue Holiday, they were a mess.
Hinkie set the tone with his first major move trading his best player, Holiday,  for a player who likely won't play in a game this season in Nerlens Noel and a first round pick in the much-hyped 2014 draft from a team that's going to have a tough time making the playoffs in the New Orleans Pelicans.
It was clear, the Sixers were not going to be very good and they planned on it.
However, it appears that Hinkie already hit a home run by drafting Michael Carter-Williams. Carter-Williams had one of the greatest debuts by a rookie in NBA history becoming the first one ever to record nine steals in a game along with 22 points and 12 assists in an opening night win against the Miami Heat.
He also recorded a triple-double on December 3rd against the Orlando Magic.
With the hiring of former San Antonio assistant Brett Brown, they've played a much more open style and it's resulting career years for some of their players.
The 76ers play at the league's highest pace, averaging more possessions per game than any other team.
Evan Turner is one of the NBA's best scorers averaging 20.4 points per game and Spencer Hawes is averaging career-highs in points (15.3) and rebounds (9.2).
The 76ers have also been rumored to be in the market for Houston's Omer Asik. Hinkie was the understudy of Rockets GM Daryl Morey.
They weren't playing great after their hot start but without Carter-Williams they are not as much of a threat. They've been the 28th ranked offense since losing him to the bacterial infection in his knee, about six points per 100 possessions worse.
Still, they are a young team that pushes the pace and will certainly be trying hard to knock off the big, bad Blazers.