Road Takes: Blazers break three-point record again in rout of Philadelphia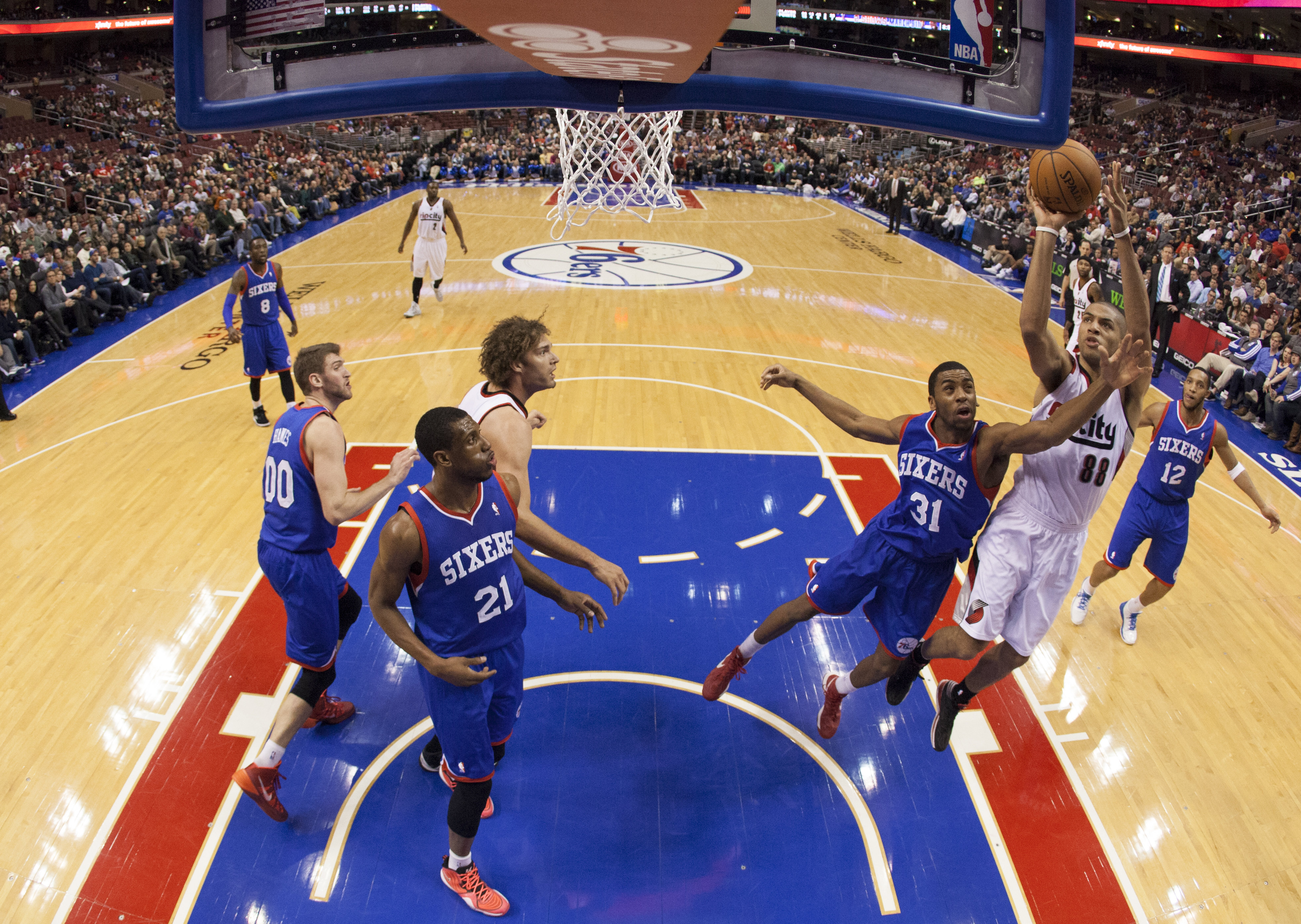 What do you get when you have the league's best offense playing against the team that surrenders the most three-pointers in the NBA on a nightly basis?
Well, if you guessed a franchise-record in three-point shooting by the league's best offense, you were right!
The Portland Trail Blazers shattered their previous franchise record for made threes that they set just eight days ago. They made 21 threes, four more than the previous franchise record and they recorded 41 assists on 52 field goals.
The Sixers play at the league's fastest pace and the Blazers were playing right into Philadelphia's style in the first half. Tony Wroten was able to get into the lane and Spencer Hawes continued his solid season by filling it up from the field in the first half.
The Blazers had the lead at halftime but they allowed the Sixers to score 64 points in two quarters.
In the third quarter, their offensive excellence continued but they locked down the Sixers on the other end. LaMarcus Aldridge had a solid third quarter with 12 points and six rebounds to lead the Blazers to a 40-15 advantage in the quarter.
Aldridge continued to be a beast on the boards, grabbing 16 rebounds to go with 20 points as he has grabbed 41 rebounds in the last seven quarters he's played in.
Of course, with performance like this, lots of players stood out and everybody on the roster made plays and made shots.
Mo Williams, who arrived in Philadelphia only a few hours before tip-off after attending his uncle's funeral in Alabama, scored 14 points off the bench on nine shots. Dorell Wright was perfect from the field against his former team, going 5-5 on three-pointers and scoring 15 points.
Today is also Nicolas Batum's 25th birthday and he was giving out gifts, dishing nine assists less than 27 minutes.
And when the Blazers bench came in, they kept on pouring in the points, too. Will Barton found Allen Crabbe for two wide-open threes that the rookie canned.
Thomas Robinson scored 10 points off the bench and Earl Watson scored his first points of the season.
The only low-light for the game was the ejection of Meyers Leonard and Philadelphia's Daniel Orton for a little fight they had with 7 minutes left in the fourth quarter.
The Blazers now move to 10-2 on the road and need only one more win to tie their road win total from last season.
Also, after tonight's win, the Blazers are one game behind the Indiana Pacers for the best record in the NBA.
Notes:
Nicolas Batum had an amazing catch and finish on a lob in the first quarter, video here.