Post-game leftovers: Blazers don't let offense dictate defense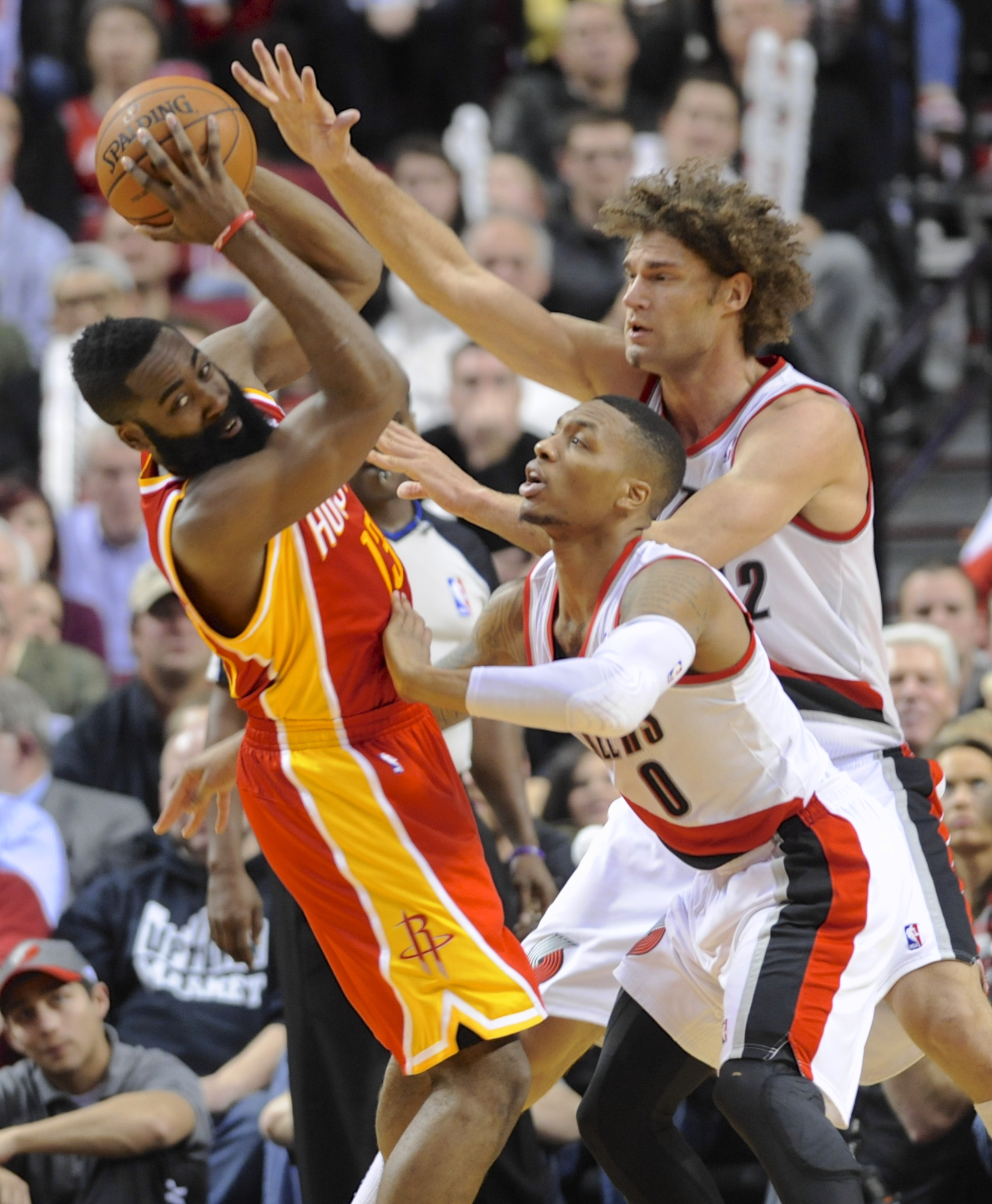 The Portland Trail Blazers were able to get a big win on Thursday night in front of a national television audience against a team that handed them their largest margin of defeat in the Houston Rockets.
The Blazers won the game despite shooting 32 percent in the first half and with only three players shooting over 50 percent.
Terry Stotts praised the team's communication.
For forward Nicolas Batum, he was happy that the Blazers didn't let their poor offensive start dictate how they played on the defensive end and he agreed that the communication was some of the best they've had all season.
"I think so. And the thing is we didn't let our offense dictate our defense," said Batum. "We had a bad offensive game. First half was terrible to watch.
We didn't have a good shooting night. Damian didn't have a good shooting night, Wes didn't have a really good shooting night and only LA had a good shooting game tonight. So the way we play on defense, we won the game on defense against the Houston Rockets. We used to shoot the ball really well and we didn't do it tonight. That's on defense, all of the communication. We have to rotate on Dwight, try and pick up on James Harden, Parsons, all those guys. And that makes us get our rhythm and then we start making some shots on offense at the end."
LaMarcus Aldridge wouldn't go as far as saying it was the best they've had, but he acknowledged that their defensive communication was a step in the right direction.
"I thought we did better. We've definitely had games where we haven't been as good as we were tonight," Aldridge said. "Phoenix and then playing them earlier in the year. I thought bigs did a good job of just trying to contain Harden. I thought the guards did a good job of just battling with Dwight. I thought one time Wes was on Dwight for like a good ten seconds, just battling with him and that was good for us."
Aldridge says that the team's mindset hasn't changed.
"The same as it's been," on whether the team's mindset has changed. "We're going to go out, work hard and grind out wins. We're trying to keep getting better defensively every game and I thought tonight was a bigger step in that direction because we shot 30 percent in the first half but we were down one. I thought our defense was good."
Damian Lillard, too, was pleased with the team's defensive performance.
"We know that they like to shoot threes and get to the rim," he said. "So we wanted to run them off the three-point line. Our bigs did a great job protecting the rim. In the first half they got to the rim a lot and Robin, LA, Joel, they did a great job protecting the rim. That let us get out in transition. That's what it came down to."
The Rockets came into the game averaging by far a league-low in midrange shots per game, shooting 8.9 midrange shots per game according to NBA.com.
Tonight the Rockets attempted 12 shots from the midrange. Stotts said before the game that one of the team's goals was to have them take more midrange shots than they average and they did just that on their way to a big win.