Damian Lillard and Nicolas Batum make ESPN's 25 Under 25 list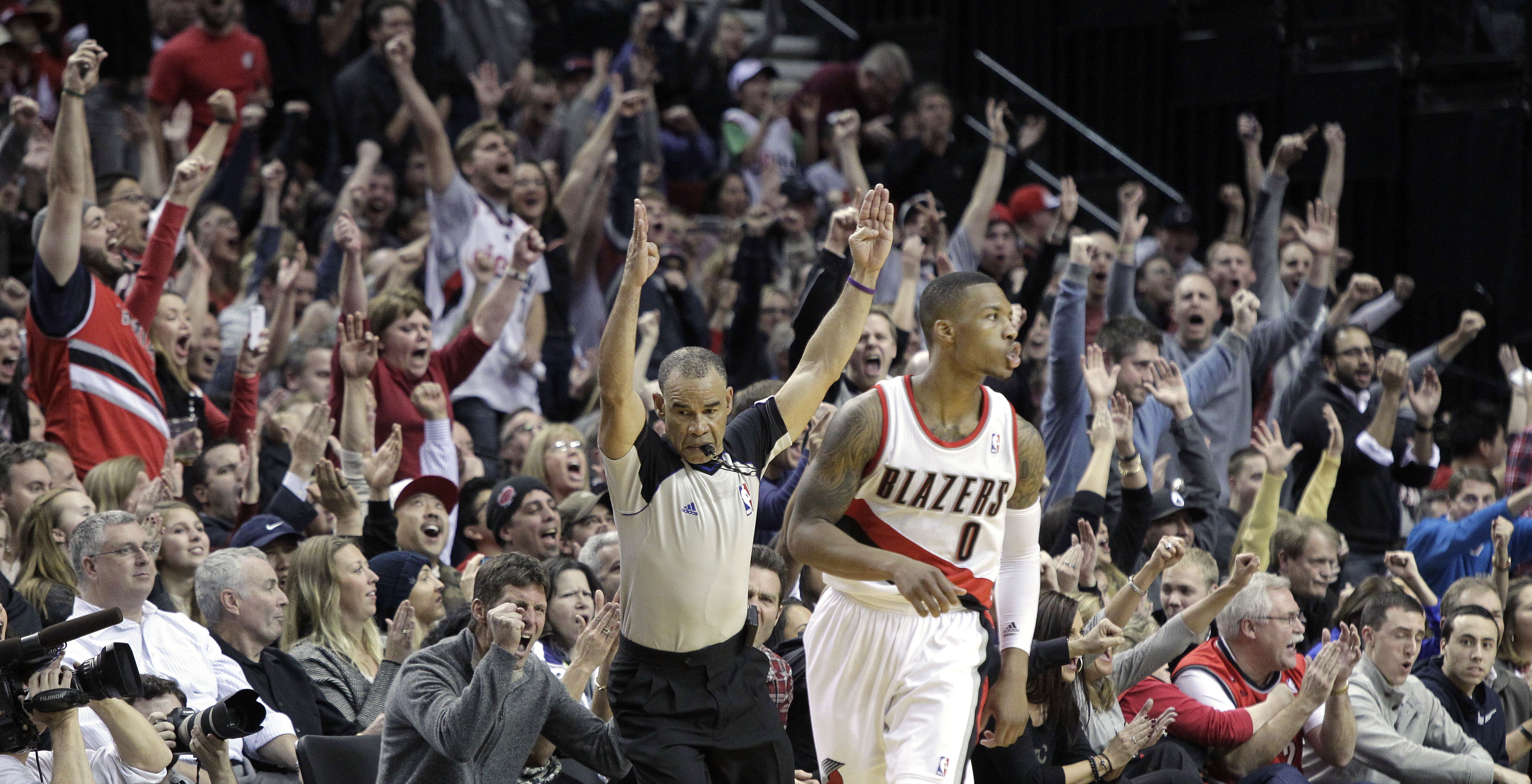 ESPN released their annual list of the top-25 players under 25 years of age today.
Damian Lillard, who is still 23 and Nicolas Batum who turns 25 this week made the list.
Lillard was ranked 8th.
8

AGE: 23

DOB: 7/5/90

HT: 6-3

WT: 195

POS: PG

Elhassan:

 One of the most underrated members of the NBA's golden age of point guards, Lillard is enjoying the benefits of playing on a team with talent. He's struggled to finish at the rim this season(and was not stellar at it last year), but makes up for it with great perimeter shooting and savvy play out of the pick-and-roll. Probably has the best step-back jumper in the NBA.

Pelton: Lillard is clearly one of the most complete guards in the NBA, except for when he is attacking the rim. He seldom finishes because he often holds onto the ball too long after jumping into the air, thus shooting the ball on the way down. He'll contort his body and extend his shooting arc to avoid contact or get the shot off, instead of exploding up and finishing on the rise as he initiates contact.

Pelton: Next season will probably be Lillard's last big step forward. Similar players tended to settle in at the level of play they reached at age 24.
Batum clocked in at 16.
16

AGE: 24

DOB: 12/14/88

HT: 6-8

WT: 200

POS: SF
Elhassan: It's hard to believe that Batum, now in his sixth year, still isn't 25 years old. A poor man's Scottie Pippen, Batum is a long, versatile and athletic perimeter defender who can handle the ball and create for others. He's been a consistently good 3-point shooter throughout his career and is ultra-efficient around the basket.

Thorpe: Batum still makes far too many causal passes, which result in turnovers. He really struggles in ball-screen action, either not attacking the big hard enough to create easier passing and scoring angles or he simply doesn't pivot and move the ball away from the defenders as he passes.

Pelton: A long-time WARP favorite because of his 3s and steals, Batum is unlikely to grow much statistically going forward. Similar players stayed at exactly the same level the next season.
New Orleans' Anthony Davis topped the list with Paul George coming in second. Read the rest here.