Road Takes: Blazers drop Jazz in Salt Lake City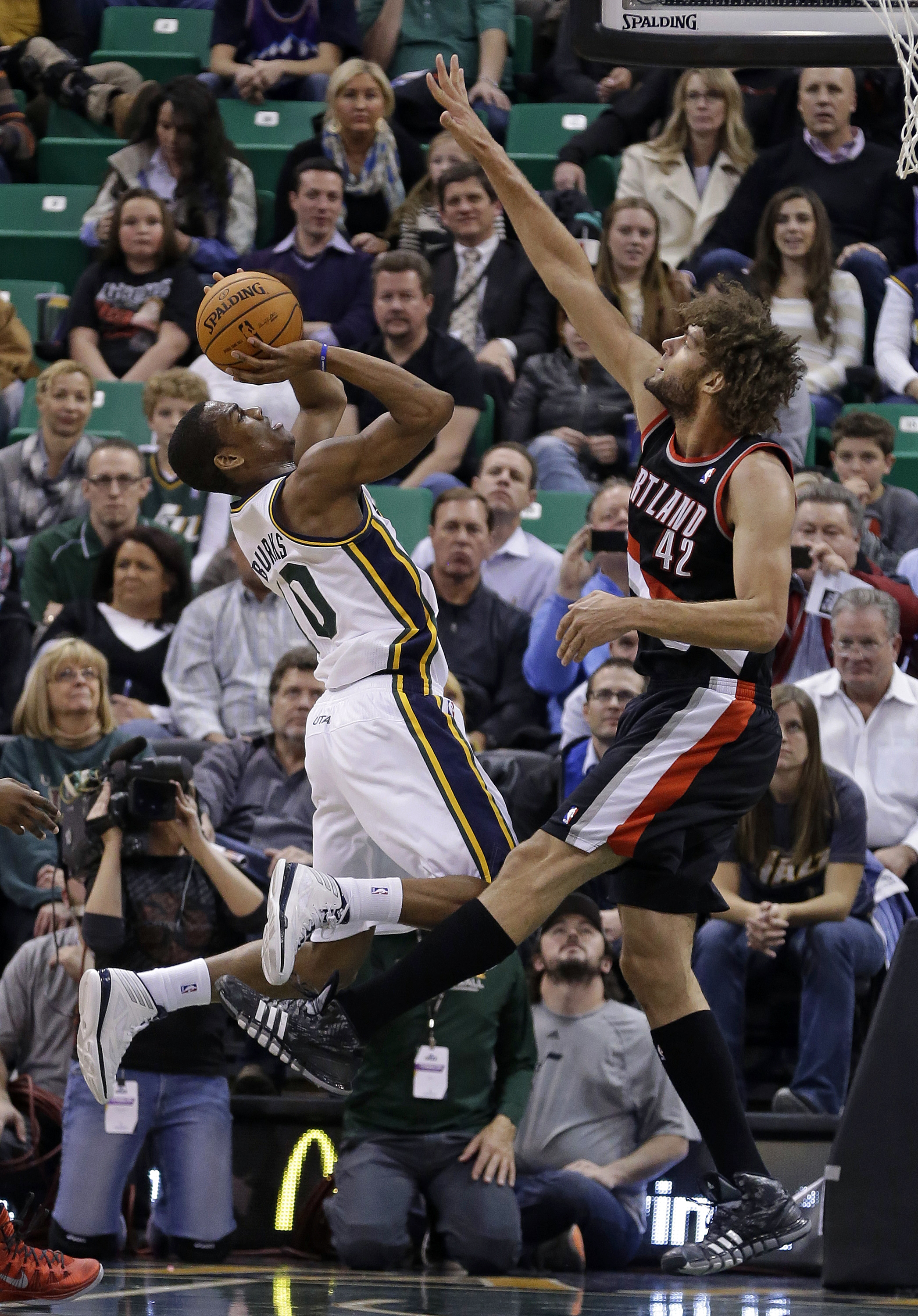 Behind solid performances from all over the roster, the Trail Blazers were able to finish off the Utah Jazz to get their ninth road win in 11 tries.
The Jazz, victims of Portland's record-setting three-point shooting night on Friday, were intent on taking away the three-point line.
The Blazers only made four threes on the night and two of them came in the final 1:03 of the game.
With Utah taking away the three-point shot, the Blazers had to attack on the inside and Lopez and Aldridge got off to a very good start.
The Blazers went to Lopez in the post with the first play of the game and Lopez finished with a great night and had solid energy throughout. Lopez finished with 15 points and 11 rebounds.
Aldridge continued being the offensive force that he's been all season long, scoring 24 points. However, tonight his streak of four consecutive double-doubles came to an end.
The Blazers had a great ball movement and they played pretty good defense all night long. Thomas Robinson and Joel Freeland in particular stood out for their contributions on the defensive end off the bench.
Robinson had two blocks in his first shift in the first half, here is one of them courtesy of the Trail Blazers vine account.
Robinson finished with eight points, six rebounds and two blocks in just 14 minutes and one of the best Blazers .gif's of the year when he told Jazz veteran Richard Jefferson to "watch his mouth."
Freeland's block with 10:35 left in the fourth quarter was another great energy play by a member of the Blazers reserves. Dorell Wright didn't have his best shooting night, nor did Mo Williams, but not many on the Blazers had great offensive nights.
There was, of course, Aldridge. And while Nicolas Batum was quiet from the field, he set up his teammates nicely throughout the game as he tied a season-high with 11 assists to go along with eight rebounds and seven points.
Damian Lillard, not far from where he played college ball in Ogden, saved his best for last. Lillard scored 11 of his 18 points in the final period including the exclamation point on the win on a three to put the Blazers up by 11 with 38 seconds left.
Nicolas Batum's deep three-pointer with 1:03 was what effectively put the game away.
The Jazz had a great performance from Alec Burks off the bench, who continues his solid play, scoring 20 points in 24 minutes. Trey Burke and Gordon Hayward made some baskets down the stretch to make things interesting but the threes from Batum and Lillard allowed the Blazers to finally exhale.
The Blazers now only need two more road wins to equal their total from last season.