The Scouting Report: Dallas Mavericks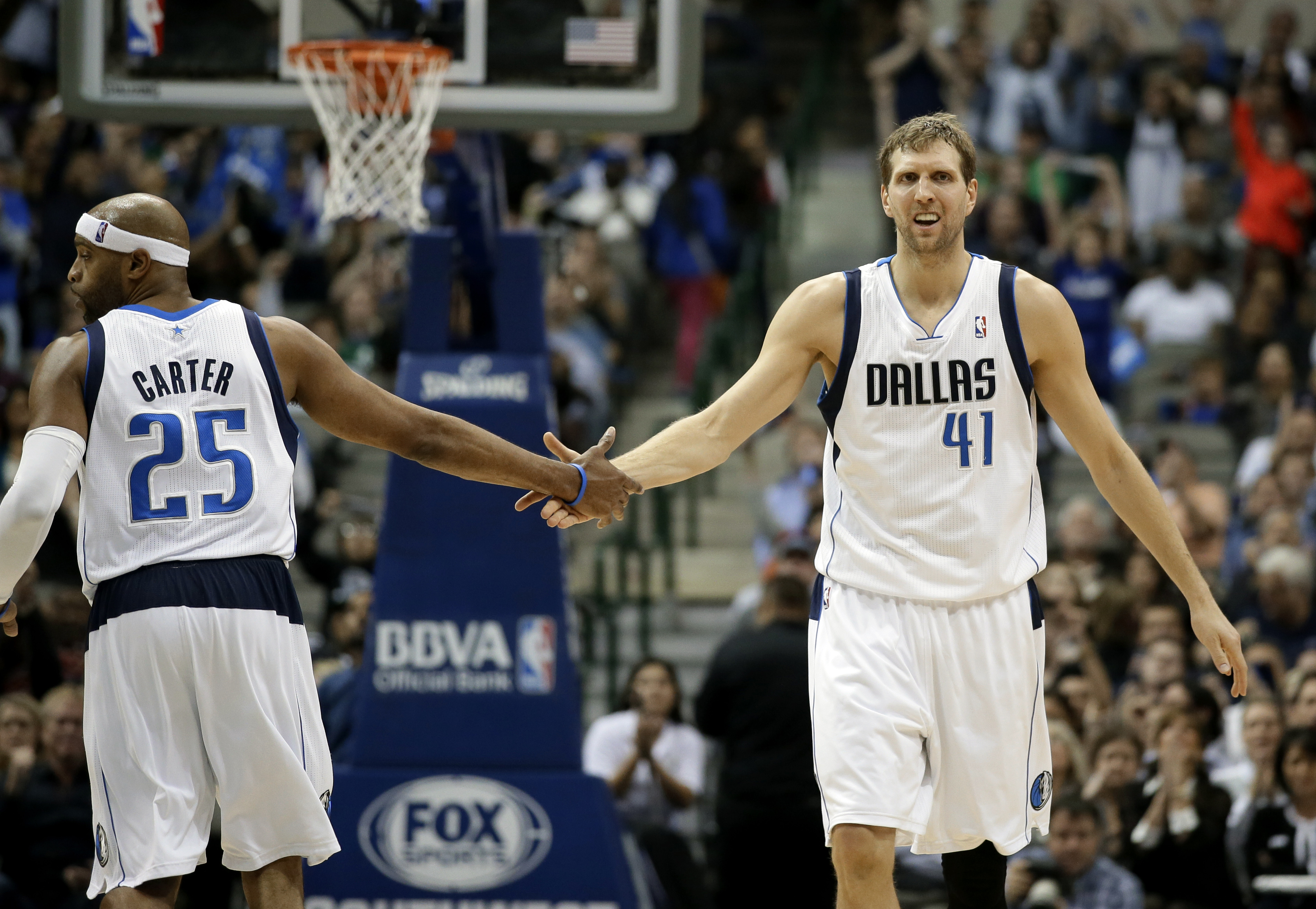 In an attempt to help you get to know the Blazers opponent each night, we are going to post a little bit of a scouting report of each team on the blog before each game. Tonight's opponent are the 12-8 Dallas Mavericks. Tip-off is at 7PM and the game will be shown on CSNNW.
Projected starting line-up: Jose Calderon, Monta Ellis, Shawn Marion, Dejuan Blair, Dirk Nowitzki
New faces: Calderon, Ellis, Samuel Dalembert, Wayne Ellington, Gal Mekel, Shane Larkin, Ricky Ledo, Devin Harris
Led by Dirk Nowitzki, the Mavericks made a spectacular playoff run on their way to the franchise's first NBA championship in 2011.
Nowitzki, along with a cast of veteran shooters and Tyson Chandler, were able to knock off the Miami Heat in the 2011 NBA Finals and are the last team to have beaten the South Beach Super Team.
Then, the lockout of 2011 came, the Knicks offered a huge deal to Tyson Chandler and rather than keep the core of a championship team together, Mark Cuban and the Mavericks elected to have flexibility.
While they've maintained cap flexibility in an attempt to sign a big star in free-agency to join Nowitzki, they've now failed both times as they failed to sign Deron Williams in 2012 and Dwight Howard in 2013.
After missing out on the Dwight sweepstakes in the summer, they signed Monta Ellis (who has it all), Jose Calderon, Wayne Ellington and former Spur Dejuan Blair.
So far, the Mavs have been what many have expected from them and that is a solid veteran team in the Western Conference. They've gone 12-8 through the first 20 games and they have a top-five offense in the NBA.
Their defense hasn't been great and it's been a little bit worse than that of the Blazers but like the Portland, they get by on how good their offense has been so far this season.
The starting line-up has played well and Vince Carter continues to be fantastic as a sixth man. Carter averages 24.4 minutes per game but brings solid defense as well as 10.8 points per game off the bench.
Another development from these Mavericks this season has been a slightly more efficient Monta Ellis.
Ellis told media before the season he was going to continue playing "Monta ball," in response to questions about his shot selection over the years.
In fairness to Ellis, he's never been part of an organization with the top-down stability of the Mavericks and this season he is thriving and he's a big reason why they've been so good offensively.
Ellis is shooting 47 percent so far this season, a significant improvement from his last few seasons with Milwaukee where he shot 42 percent.
Ellis is averaging over 21 points and nearly six assists per game while Nowitzki is putting together a nice season, averaging just over 20 points and nearly six rebounds.
Also, Dallas plays a similar style as Portland. Terry Stotts was an assistant in Dallas before coming to Portland and the Mavs run a lot of the same flow-offense actions.
If nothing else, tonight is going to be a good ol' fashion Western Conference shootout between Portland's number-one ranked offense and Dallas' fifth-ranked attack.