The Scouting Report: Utah Jazz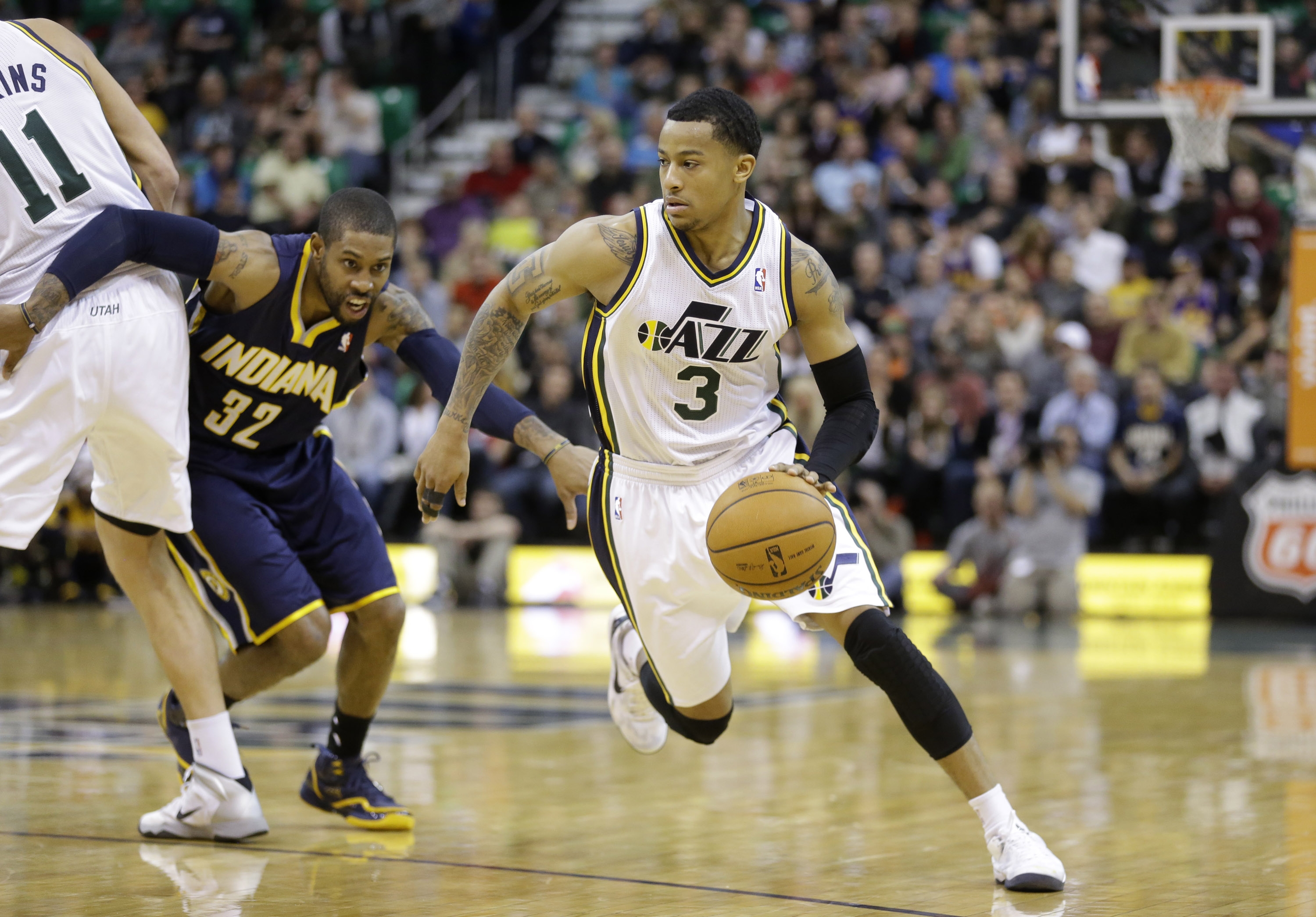 In an attempt to help you get to know the Blazers opponent each night, we are going to post a little bit of a scouting report of each team on the blog before each game. Tonight's opponent are the 4-16 Utah Jazz. Tip-off will be at 7PM on CSNNW.
Projected starting line-up: Trey Burke, Gordon Hayward, Richard Jefferson, Derrick Favors, Enes Kanter
New faces: Burke (draft from Michigan), Jefferson, Andris Biedrins, Rudy Gobert (drafted from France)
After a few years of sitting on the fringes of the Western Conference playoff picture, the Utah Jazz decided to go in a younger direction.
Gone are the two best players from the previous era of the Jazz in Paul Millsap and Al Jefferson. Millsap signed for $18 million over two seasons with Atlanta. Al Jefferson signed for $40.5 million over three years to sign with the Bobcats and bought a $23,000 bed.
The Jazz signed athletic power forward Derrick Favors to an extension worth four years and $48 million.
They drafted Trey Burke to become their point guard of the future and they drafted Rudy Gobert and his 7-foot, 8.5-inch wingspan.
Burke broke his finger in the preseason and the Jazz were left with John Lucas III to run the team, giving them a great head start in Tankapalooza 2014.
The Jazz started off the season by losing their first eight games of the season. Defensively, they've struggled with the pairing of Enes Kanter and Derrick Favors proving especially bad so far.
Line-ups with Utah's supposed front court of the future have defended at a rate that would be by far the worst in the league according to NBA.com.
Since Burke's return to the line-up on November 21st, the Jazz have gone from being the league's worst offense to scoring at an average rate. They are scoring 10 points per 100 possessions more than they did while Burke was injured, according to NBA.com. Burke has been averaging over 12 points and four assists in eight games.
One of the keys to that was coach Tyrone Corbin moving Enes Kanter out of the starting line-up and resuscitating Marvin Williams to play power forward.
They've won three out of their last five games and are starting to get things a little more together for them despite the fact that Gordon Hayward's shooting has taken a slight dip during this stretch.