Nicolas Batum on the impact of the life and death Nelson Mandela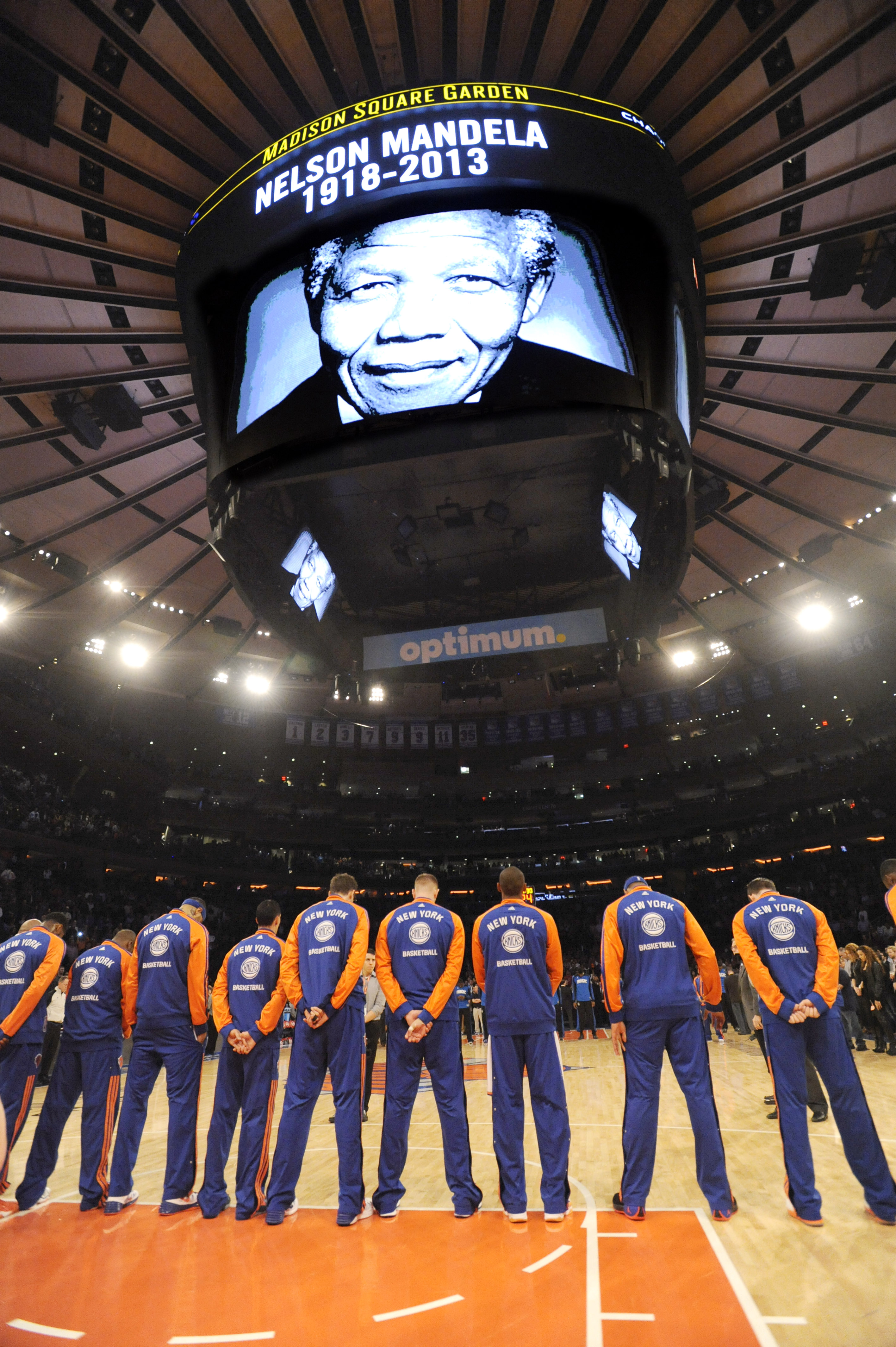 Yesterday afternoon the death of Nelson Mandela reverberated around the world as many mourned the loss of a world leader. Around the NBA today many have been paying their respects to the late South African president.
Nicolas Batum is the son of Cameroonian parents and while he was born in France and plays for their national team he identifies himself as an African.
Batum is paying tribute to the man they called "Madiba" by wearing "RIP Madiba" on his shoes for tonight's Trail Blazers game against the Utah Jazz.
Left shoe
http://instagram.com/p/hmj4yNFjQ3/
Right shoe, photo by Casey Holdahl of TrailBlazers.com
http://instagram.com/p/hmjwYVtMIR/
Batum was driving when he heard the news.
"I was driving," Batum said "I was driving yesterday and I was with my friend on the phone and he was talking and he stopped "(gasp)Mandela is dead." And I stopped for like five seconds like: Mandela is dead."
While Batum knew that Mandela was already ill, it did not cushion the blow that one of the leaders that made a future for people like himself possible was gone.
"We all knew the end was near but when it happened it was like wow, I can't believe this guy is no more," he said. "Mandela is no more, it was pretty crazy to think about it."
While Mandela's struggles in South Africa inspired people of his home country, it also inspired all Africans who were living under European control.
"As an African he means a lot for all African people because a couple of years ago, like 50 or 40 years ago, almost all African countries were occupied. They had segregation, everything. And, he opened so many things for every African country," Batum said.
"After apartheid, becoming the first black president of South Africa, spent 27 years in prision. As a Black person in history, you've got Martin Luther King, you've got Malcolm X and you've got Nelson Mandela. He is right there with those guys. Same type of guy. In my life, if I could have met three people, I had to meet Muhammed Ali, the Dalai Lama and Mandela. I never had the chance to meet Mandela but I was kind of sad. Yesterday was a tough day for me. He represents so much for not only black people but especially for people coming from Africa."
For Batum, the thing about Mandela's life that sticks the most with him were the 27 years he spent on Robben Island prison. Batum turns 25 next Saturday.
"He sacrificed 27 years of his life. I'm 24, I haven't even been here for 27 years on this earth right now and I need three more years to understand how much time he spent in prison. It's unbelievable. He sacrificed all of that. If I was born in prison I would get out in two years and I start my life from now. Just for that and then thinking about who he is. Back then, he wasn't the only guy that tried to do something for the country."
"This fight, that was a lifelong fight. He never stopped until the end. He always fought for those people until the end. He was 95 years old, he was still fighting for them."
Batum calls the South African "rainbow flag" the most beautiful flag because of it's representation of all colors and recalls the story of Mandela and the 1995 South African Rugby team as an inspirational moment for him.
Batum had only one final thought on the passing of Madiba.
"He's gone but I hope people will never forget him," he said.