Dorell Wright's on building team chemistry and his hustle play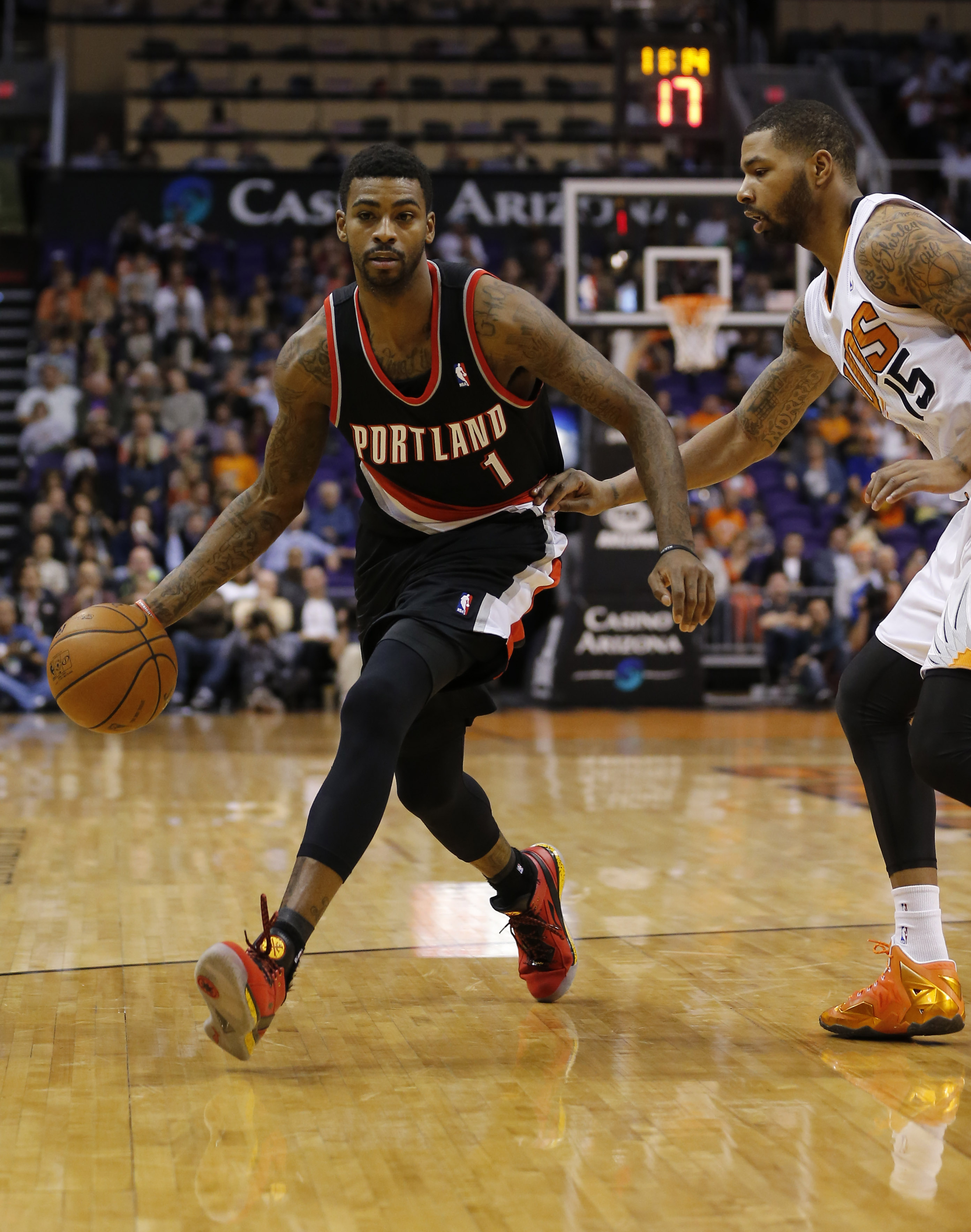 Dorell Wright has been around the block a few times in this league, in this his 10th season. He sees that when teams do things together off the court, as the Blazers did last night in going to the Drake concert in Portland, that it brings them together.
"Chemistry, fellowship, all those things come to mind. A team that hangs out, sticks together like that. You know guys personally how he is off the court now I know how to deal with him on the court."
Stotts singled out Dorell Wright's play with eight minutes left when Jeremy Lamb had a breakaway lay-up.
"The one thing I would like to say is I thought Dorell Wright's play with eight something to go in the fourth quarter was a huge play for us," Stotts said before wrapping up his post game press conference.  "We were up four and Lamb is going to dunk it and gain the momentum. That play, making him change it and Dame following it up was a big momentum play for us. Those are the little things that win games like this."
"Chasing him down, getting back in and getting a rebound, I think that was bigger than the three," Wright said.
As Stotts said, it's the little thing that wins big games. But it's also evident in talking to Wright little things, like going to a concert, can mean a great deal to a basketball team because it gives them a bond beyond the game.
"If it's a heated situation and I need to say something to you, I know you're not going to come at me and have something to say. You're just going to accept that because I know how to to talk to you because we spend time off the court and we have a different bond. No beef or nothing but I'm trying to tell you something to make you better or yourself. It's always good when you have guys that hangout with each other, it's more than basketball," he said.