Practice Report: Blazers looking "stay focused" defensively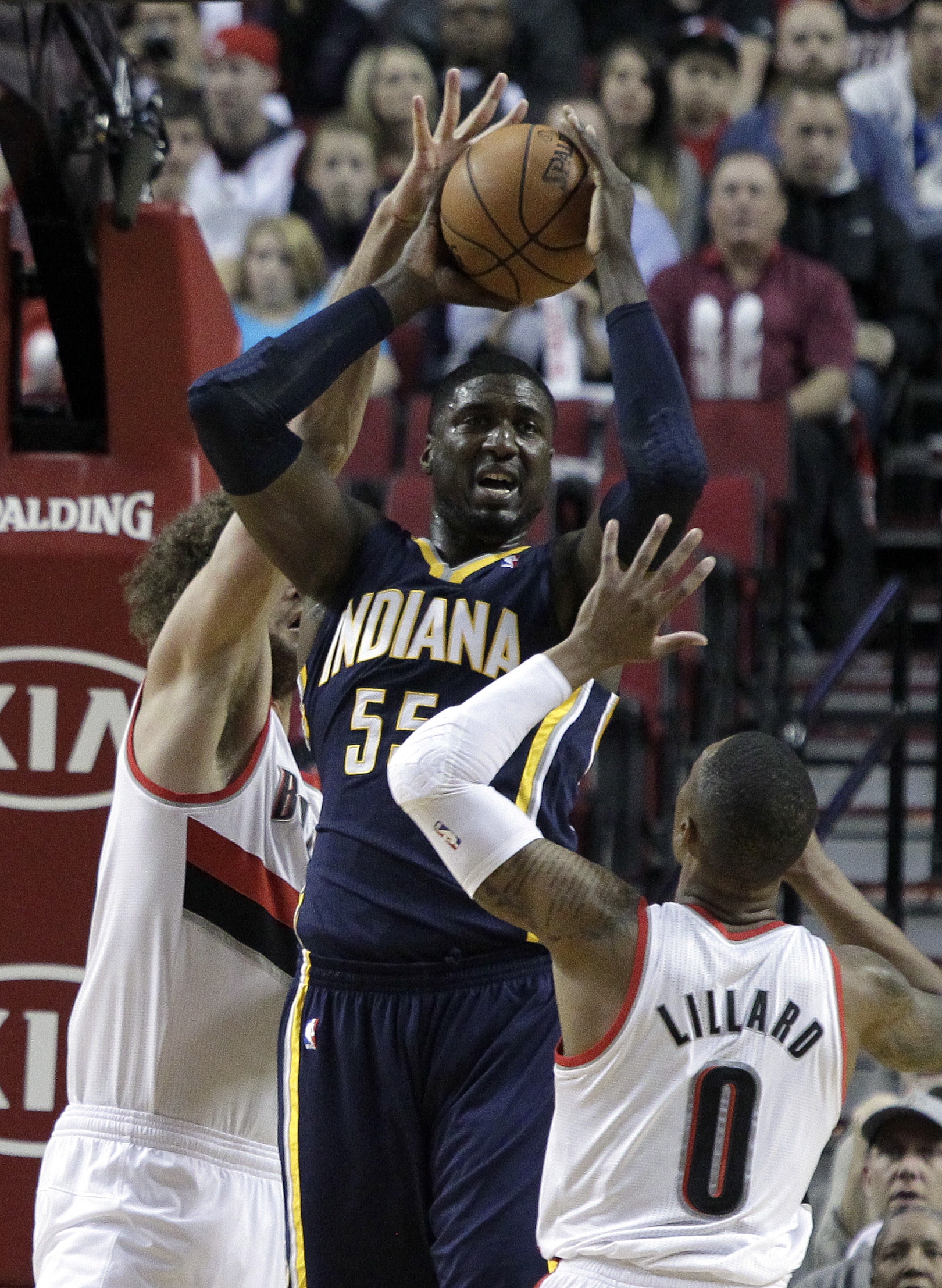 After a few hours and some time to look at the game-film, the Blazers returned to the practice facility Tuesday.
Head coach Terry Stotts said that their win last night was their most focused defensive effort of the season.
"The fact that we maintained a high level of focus and attitude throughout the game, we did a lot of good things at both ends of the floor," he said. "I thought mentally we stayed the course throughout the game.
For Robin Lopez, he sees that the team can defend when they need to but it's the mental aspect of being focused that is a key.
"I think we've done a better job of just being consistent on the defensive end. I think yesterday was our best defensive effort for 48 minutes. Just have to stay focused," Lopez said.
Stotts was pleased last night about how his team stayed focused defensively and never caved in despite the big night from Indiana's Paul George.
The Blazers have struggled in some areas, especially on being good on a possession-to-possession basis. Stotts feels like last night was a step forward in the right direction with regards to consistency.
"I talked about throughout the game, one of our challenges is to be a more consistent team at both ends of the floor. I thought last night we showed a high level of consistency throughout the game. That's one of those things and the point we that we want to get to where our consistency throughout a game is something we can count on."
Comfort in being "The Hunted"
Wesley Matthews was also asked about how the team's veteran feel has helped the team stay more focused on tasks like being consistent.
He said that the veteran presence has helped but now that the Blazers are also feeling comfortable as a team other team's are going to try and knock off.
"I think we are just growing into that hunted role," Matthews said. "I think we are embracing it and continuing to thrive off of it and continue to push ourselves to get better," Matthews said.
Especially after the struggles to end the season last year, Matthews said it has given the team an appreciation for the moment they are in right now.
"We are thankful for this run, we are thankful for the way we are playing right now and our record because we were on the opposite side of that last year. We aren't taking anything for granted, we aren't getting cocky or arrogant," he said.
"We are just trying to keep our heads above water."
Up next is an Oklahoma City Thunder team that can make the water rise very, very quickly.
Look for The Scouting Report on the Thunder before tomorrow's game.