The Scouting Report: Los Angeles Lakers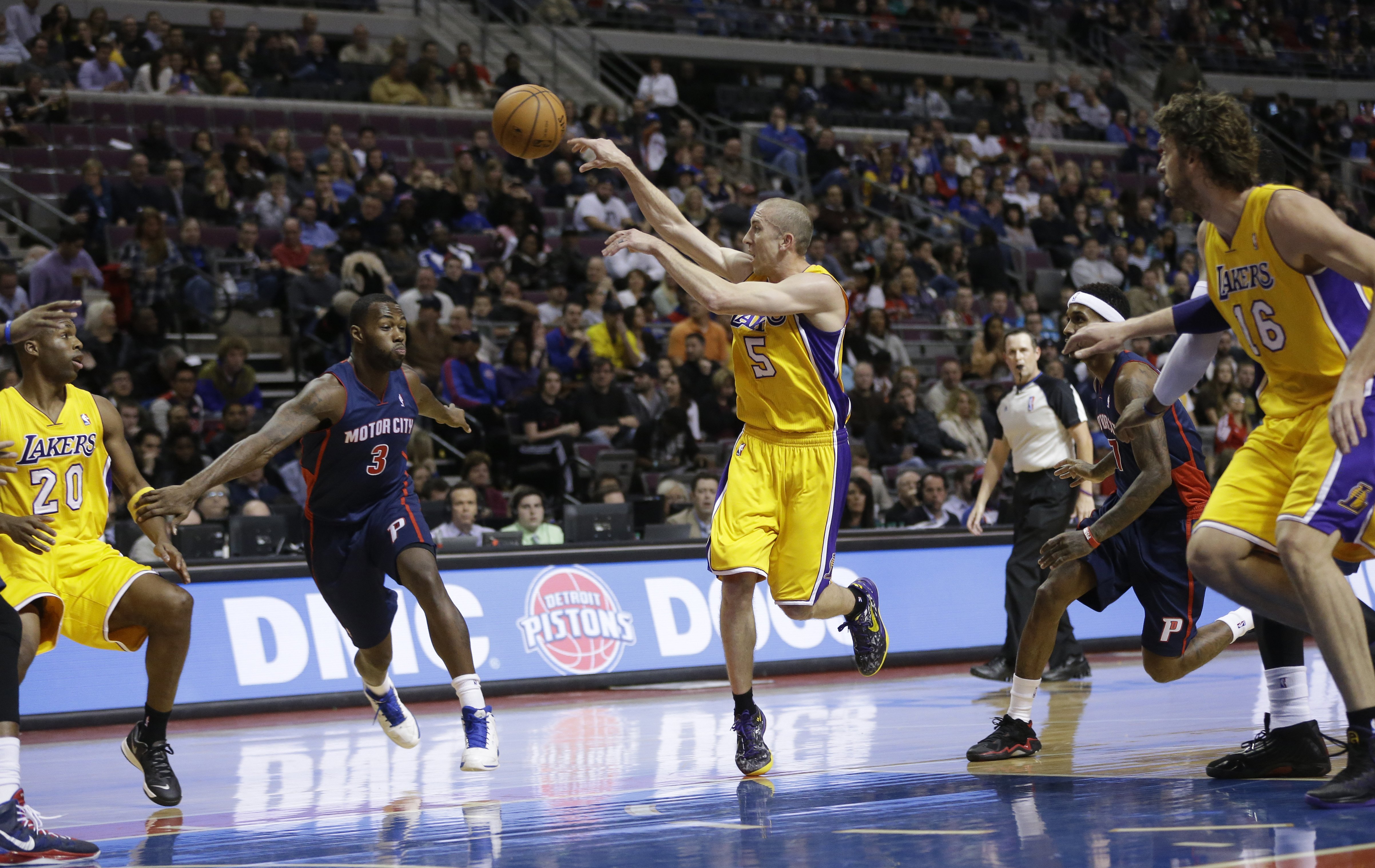 In an attempt to help you get to know the Blazers opponent each night, we are going to post a little bit of a scouting report of each team on the blog before each game. Sunday's opponent are the 9-8 Los Angeles Lakers. Tip-off is at 6:30 on CSNNW.
Projected starting line-up: Steve Blake, Jodie Meeks, Wesley Johnson, Jordan Hill, Pau Gasol
New faces: Jordan Farmar (back from overseas), Xavier Henry, Shawne Williams, Nick "Swaggy P" Young, Johnson, Ryan Kelly
Injuries: Steve Nash (back, hamstrings), Kobe Bryant (ruled out for Sunday, still recovering from torn achilles tendon)
In basketball terms, it made perfect sense for Dwight Howard to leave the Lakers and go to Houston to join the younger, more dynamic Rockets. Howard's departure certainly seemed like it signaled the end of the Laker mystique.
Kobe Bryant's injury and recovery time have kept him out until now and he could return by next Friday but will not play Sunday against the Blazers.
Without Kobe, Howard and Nash, the Lakers are a very different team stylistically than the team last season.
They run their offense through Pau Gasol and Steve Blake has been very good at running the show, turning out high assist outputs and even contributing a game-winner at Houston earlier in the season.
This Lakers team is scrappy bunch who play with lots of confidence as they are all buying into Mike D'Antoni's offense that pushes the pace and shoots when they are open.
The Lakers shoot the second-most three-point shots in the NBA at nearly 26 attempts per game and the Blazers will be facing a challenge in that regard. They've focused on taking away three-pointers and currently give up the fewest attempts in the league from the three-point line.
The Lakers can score points and while Gasol is their leading scorer, it can be anyone who gets hot on any given night. In their last game Wesley Johnson scored 27 points and Xavier Henry and Nick Young have also had a few big nights this season.
This is clearly not the Lakers team of past seasons but they aren't a pushover team either. They defend pretty well and their offense is okay because of their unselfishness.
They may not be great at any one thing as a unit but the Lakers, at Staples Center on a Sunday night presents a challenge for almost anyone but the team certainly wants to start a tough stretch of games against winning teams on the right foot.