Mo Williams suspended one game, Aldridge and Matthews fined for Golden State fight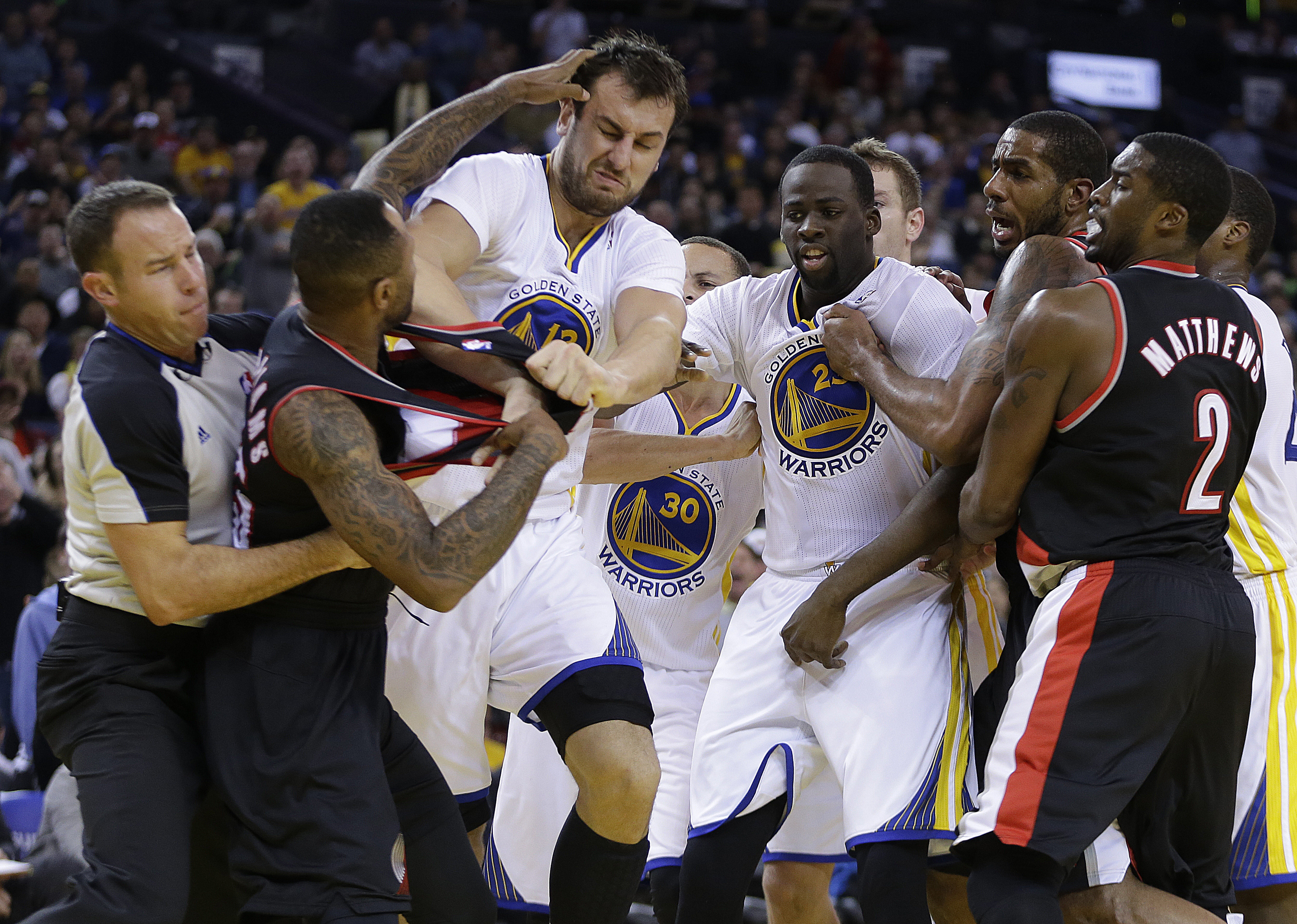 The NBA announced this afternoon that Trail Blazers guard Mo Williams will be suspended for tonight's game against the New York Knicks for fighting Golden State's Andrew Bogut on Saturday night.
Bogut, too, was suspended for one game.
LaMarcus Aldridge was fined $45,000 and Wesley Matthews was also fined $20,000 for his role in the skirmish.
Draymond Green of the Warriors was also fined $20K.
Earl Watson played in the fourth quarter of Saturday's win after Mo Williams was ejected so he could be called on to play a much bigger role. Williams plays over 25 minutes a game for the Blazers.