The Scouting Report: Golden State Warriors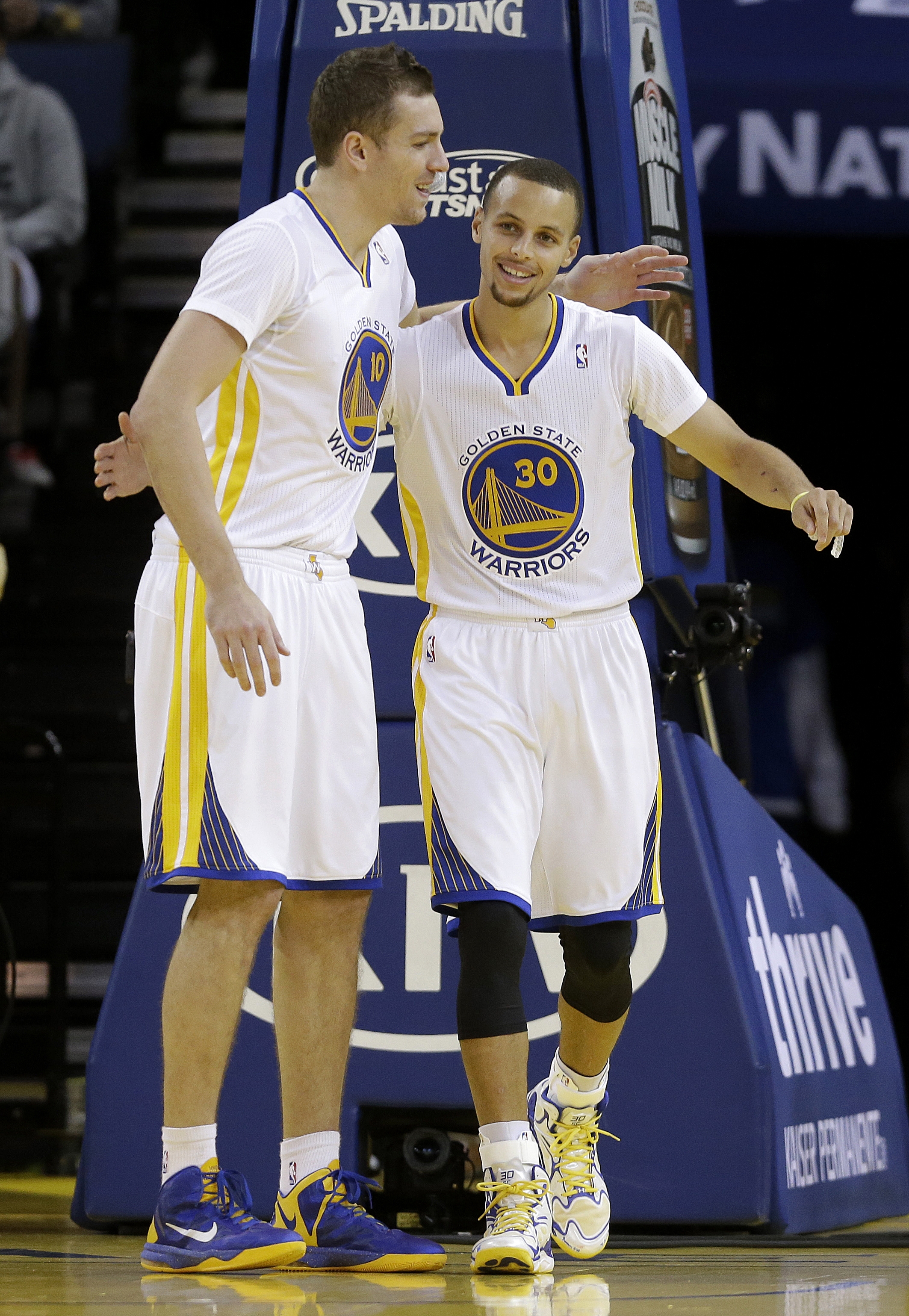 In an attempt to help you get to know the Blazers opponent each night, we are going to post a little bit of a scouting report of each team on the blog before each game. Tonight's opponent are the Golden State Warriors. Tip-off will be at 7:30 and the game will be shown on CSNNW and can be heard on 620 AM.
Projected starting line-up: Stephen Curry (day-to-day with concussion), Klay Thompson, Harrison Barnes, David Lee and Andrew Bogut
New faces: Andre Iguodala (doubtful with hamstring injury), Toney Douglas, Dewayne Dedmon (rookie), Jermaine O'Neal, Ognjen Kuzmic (rookie), Nemanja Nedovic (rookie)
The Golden State Warriors are probably the best all around team that the Blazers have faced since their last loss on November 5th against the Houston Rockets.
However, the Warriors have been bitten by the injury bug recently as Stephen Curry suffered a concussion earlier in the week and Andre Iguodala is doubtful for tonight's game with a hamstring injury.
The Warriors, like the Bulls last night, have a top-five defense to hang their hat on. However, if they are without Curry as they have been the last few games, putting points on the board will be a chore.
Curry may go tonight and is listed as day-to-day and if he does it makes things a whole lot tougher for the Blazers. Both teams played last night so neither will have the excuse of a back-to-back. Though, should Curry play, he will have had ample time off recovering from the concussion.
Andrew Bogut anchors the league's fourth-best defense and their offense is above average, ranked 11th. However, looking into the numbers with and without Curry give you an idea of just how important he is to their team.
When Curry is on the floor, the Warriors score 118.1 points per 100 possessions and when he sits they score at a rate six points per 100 possessions worse than the Utah Jazz 30th ranked offense.
Without Iguodala, the Blazers will be seeing a lot more of Draymond Green, who closed the game last night in Golden State's 102-95 loss against the Lakers.
With the injuries, three Warriors players totaled over 40 minutes last night in Harrison Barnes, David Lee and Klay Thompson.
Thompson, Barnes and Lee are all dangerous offensive players. But without their conductor Curry, they're certainly less effective as a unit on the offensive end.
Without Iguodala, a player who can run the point when needed, the Warriors will be without one of their main ball-handlers. But if Curry sits again and with back-up point guard Toney Douglas (stress reaction in left tibia) out for a little while longer, the Warriors will be reliant on Summer League MVP Kent Bazemore to carry a much larger load.
The Blazer may be able to catch another break but if Curry plays, Iguodala or not, this Warriors team will be their biggest test, on both ends, of this successful November run.