Bulls talk about Derrick Rose injury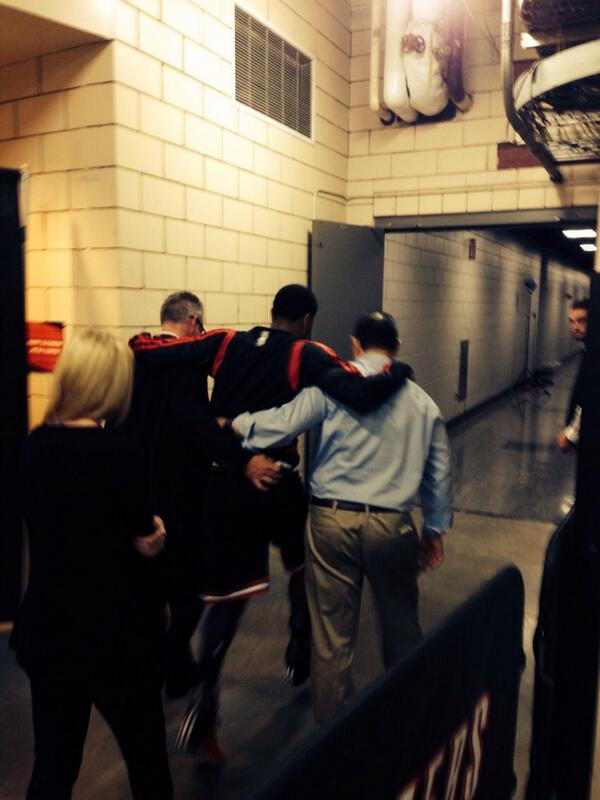 Derrick Rose left the game in the third quarter of tonight's 98-95 Blazers win over the Bulls at the Moda Center with a right knee injury.
The Bulls announced that Rose will have an MRI tomorrow on the right knee. Luol Deng said that Rose relayed to him that the knee is sore but that they don't know much else.
"I don't know. He said it's sore. So we'll see. I don't know," Deng said.
The Bulls were without Rose last year for the entire season and they are accustomed to it. But as Deng addressed a question about playing without Rose, the 2011 MVP exited the shower on crutches and Deng's face seemed to grow longer as he gulped before continuing.
"It's a setback not having him. We've been there before so we just have to play together," Deng said.
Kirk Hinrich said that he would not "speculate" on the injury.
The Bulls walked out but Rose left the Moda Center on crutches and now both must deal with the uncertainty of their condition until they get the results of an MRI tomorrow.