Links: Aldridge's urgency inspired by Roy and Oden, Matthews plays his old style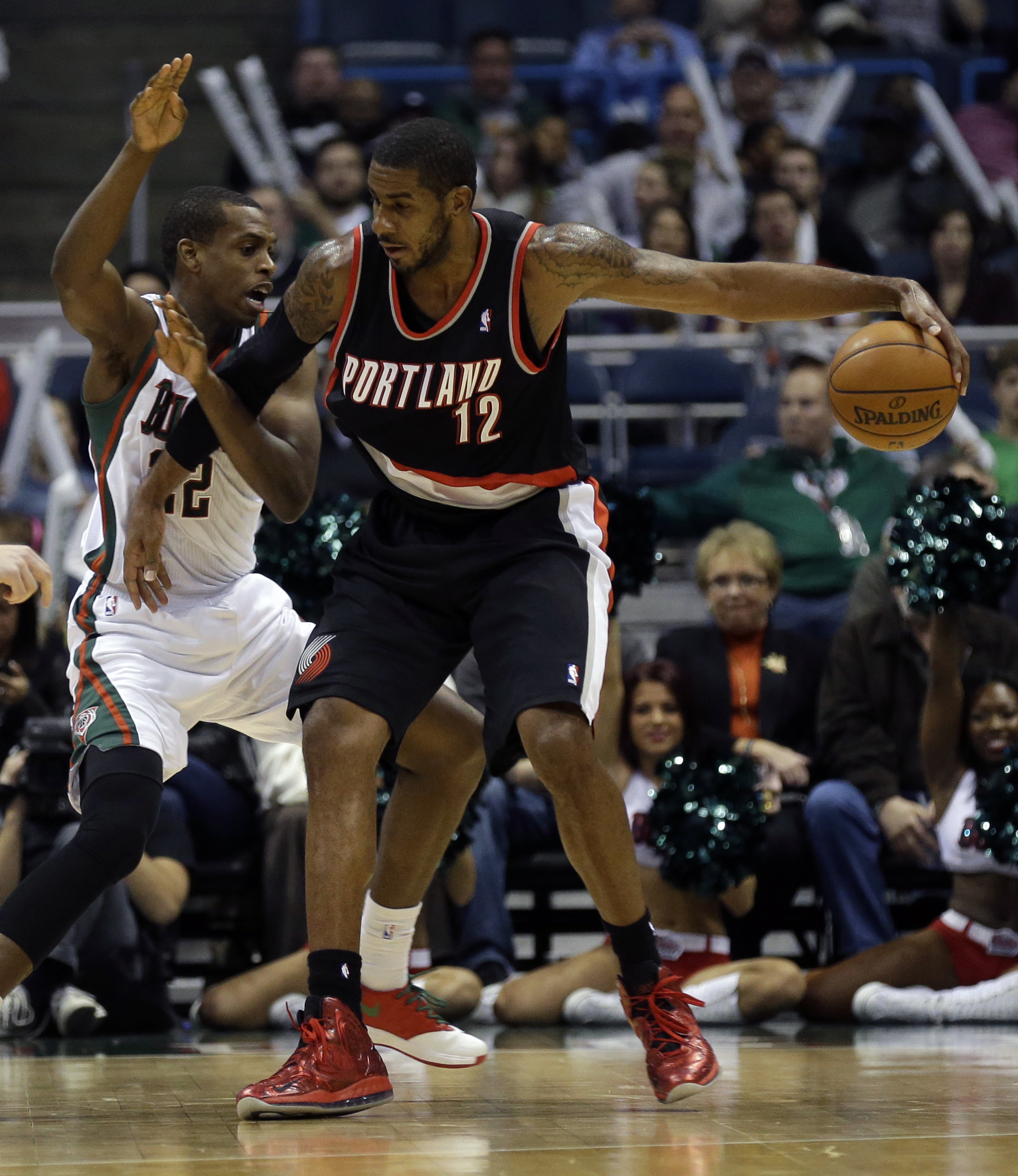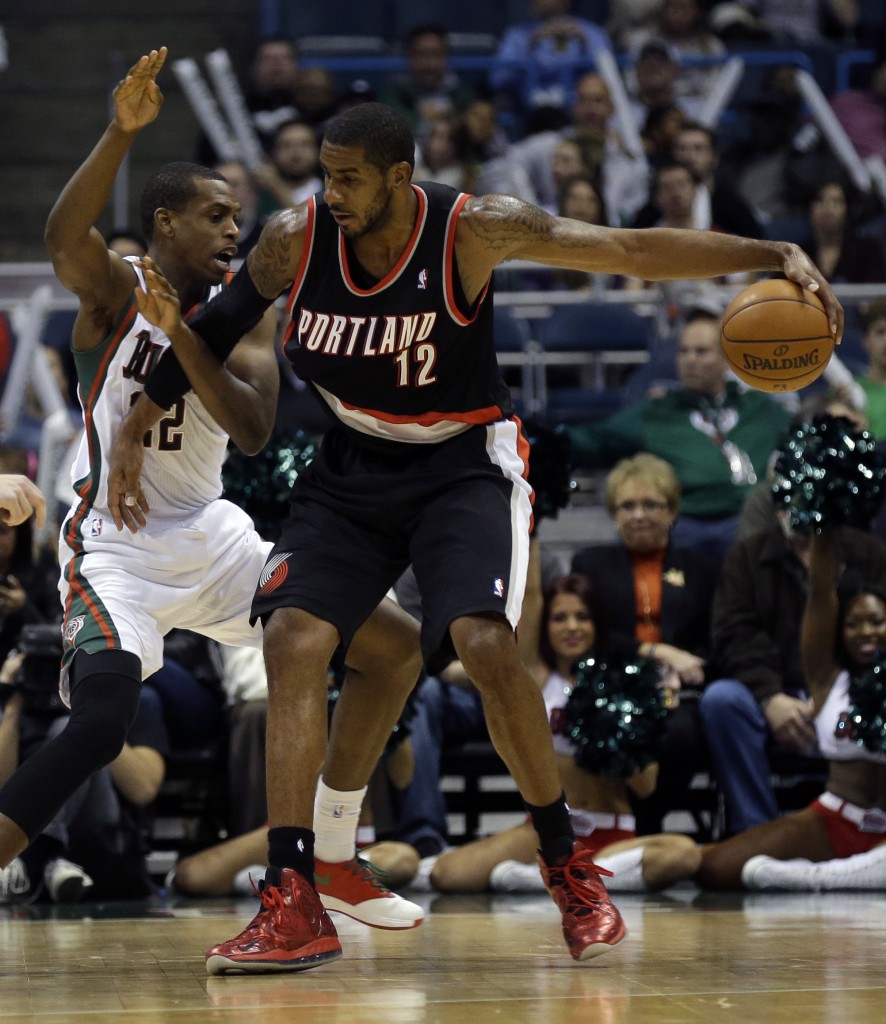 The Blazers won their eighth straight game last night against the Milwaukee Bucks and have attracted national interest with their play as they currently have the second-best record in the NBA.
Here are some links on what's been written about the team from a national perspective:
Ian Thomsen of Sports Illustrated wrote about the sense of urgency LaMarcus Aldridge is playing with and how his past reminds him to take nothing for granted.
Aldridge finds all kinds of motivation whenever he looks back over his shoulder. The urgency of his play is influenced by his memories of Oden, who was supposed to be the NBA's next dominant big man before knee injuries limited him to 82 games over five years with Portland. Roy had been an All-Star for three straight years before chronic knee issues overwhelmed him at 26.

"He felt like he could do it, and his body wouldn't let him do it," Aldridge said of Roy. "He couldn't accept it, actually. He would tell me he wanted to play more. He would do this and that out there, he wanted more minutes, but he just couldn't do it.
John Schuhmann of NBA.com took at look at whether the Blazers hot start can be sustainable with their reliance on jump shooting.
The question is how sustainable the Blazers' offense is, because they're the jump-shootingest (it's a word around these part) team in the league, with less than 39 percent of their shots coming from the paint.LaMarcus Aldridgealready leads the league in mid-range attempts by a wide margin, while Damian Lillard (1st), Nicolas Batum (10th) and Wesley Matthews (17th) all rank in the top 20 in 3-point attempts.

Lowest percentage of shots from the paint

| | | | |
| --- | --- | --- | --- |
| Team | Paint FGA | Total FGA | %Paint |
| Portland | 364 | 937 | 38.8% |
| Washington | 341 | 872 | 39.1% |
| New York | 332 | 841 | 39.5% |
| Cleveland | 391 | 935 | 41.8% |
| L.A. Lakers | 440 | 1,048 | 42.0% |
| League total | 12,479 | 26,524 | 47.0% |

Bonus stat: New York had the lowest percentage of shots from the paint last season at 38.0 percent. Coincidentally, they also ranked third in offensive efficiency.

Would it be nice if the Blazers got to the basket more? Sure, but all those guys can shoot. And so can Mo Williams and Dorell Wright, two of the important reserves that the Blazers added this summer. But a few of them are shooting much better than they have over the past few years.

Effective field goal percentage from outside the paint

| | | |
| --- | --- | --- |
| Player | Last 3 seasons | 2013-14 |
| LaMarcus Aldridge | 41.6% | 45.8% |
| Nicolas Batum | 48.7% | 49.5% |
| Wesley Matthews | 52.7% | 69.1% |
| Mo Williams | 47.6% | 56.7% |
| Dorell Wright | 49.3% | 59.4% |
| Combined | 47.8% | 54.0% |

Effective field goal percentage = (FGM + (0.5 * 3PM)) / FGA

Bonus stat: Among 122 players who have attempted at least 50 shots from outside the paint, the Warriors'Andre Iguodala has the highest effective field goal percentage (76.7 percent), having shot 13-for-18 from mid-range and 22-for-42 from 3-point range. Utah's Alec Burks has the lowest (30.8 percent).

Blazers' coach Terry Stotts isn't going to get caught up in the percentages or where the Blazers' shots are coming. He understands that he's got a jump-shooting team and just cares about how those shots come about.

"I'm not necessarily concerned about our points in the paint, offensively," Stotts said Monday. "My concern is that we get good threes. Preferably, we get threes off the pass, in rhythm, and have confidence to shoot them."
Speaking of threes, Howard Megdal of Sports on Earth spoke with Wesley Matthews about his hot three-point shooting and how he's rebounding more like he did when he was at Marquette.
The net result has been nearly a doubling of Matthews' rebound percentage, from 4.6 percent last year to 8.2 percent this season.

"Just going and attacking the glass every time," Matthews said of his new approach. "A shot would go up and I'd be at the top of the key, and just watch, assume one of our guys was gonna go get it. But being one [who's] in there, making sure even if I don't get it, that one of our guys gets it, and then if I don't get it, to bust out like in college and high school days."

That was the kind of scrappy, Buzz Williams-y player Matthews was at Marquette. Matthews actually views this change as a return to the way he used to play.

"My friends, all summer, kept saying, joking with me about it, 'You don't play the same as you did.' And [I'd tell them], I still go hard, I still compete. 'Yeah, yeah, yeah, but you're not playing the same.' And I took that to heart. I've always played with a chip on my shoulder, being undrafted, but that just added fuel to the fire."
Zach Lowe of Grantland.com also took a look at the Blazers defense.
Ben Golliver and Rob Mahoney of SI.com's Point Forward blog took a look at the Blazers and other teams shooting over 40 percent from three. Golliver writes:
We would be looking at history if two or more teams manage to connect on 40-plus percent for the season. The only other year that multiple teams have topped 40 percent in the same season came with a shorter line in 1995-96. The fact that six teams are currently above 40 percent has regression written all over it. The Lakers should fall out of the conversation if for no other reason than Kobe Bryant, a career 33.6 percent shooter, will likely lead them in three-point attempts this season. New Orleans and Milwaukee are both strong candidates for elimination based on sample size as they are currently among the bottom-five teams in attempts. If they can keep their current pace up for another month then maybe it will be time to reassess.

That leaves the Warriors, Heat and Blazers as the three early favorites with the Mavericks (shooting 39.1 percent) as another strong candidate. While I don't necessarily expect to see two of those four teams stick it out all the way through April, I wouldn't be surprised either. All four teams have offense systems that are fantastic at setting up high-percentage, open three-point looks, and all four teams possess proven outside threats. This will be a fun chase to watch; if two teams do succeed in hitting the 40 percent standard that will serve as an excellent mile marker for how the NBA game and offensive strategy have developed.