Haynes: Terry Stotts unapologetic for three-points shooting volume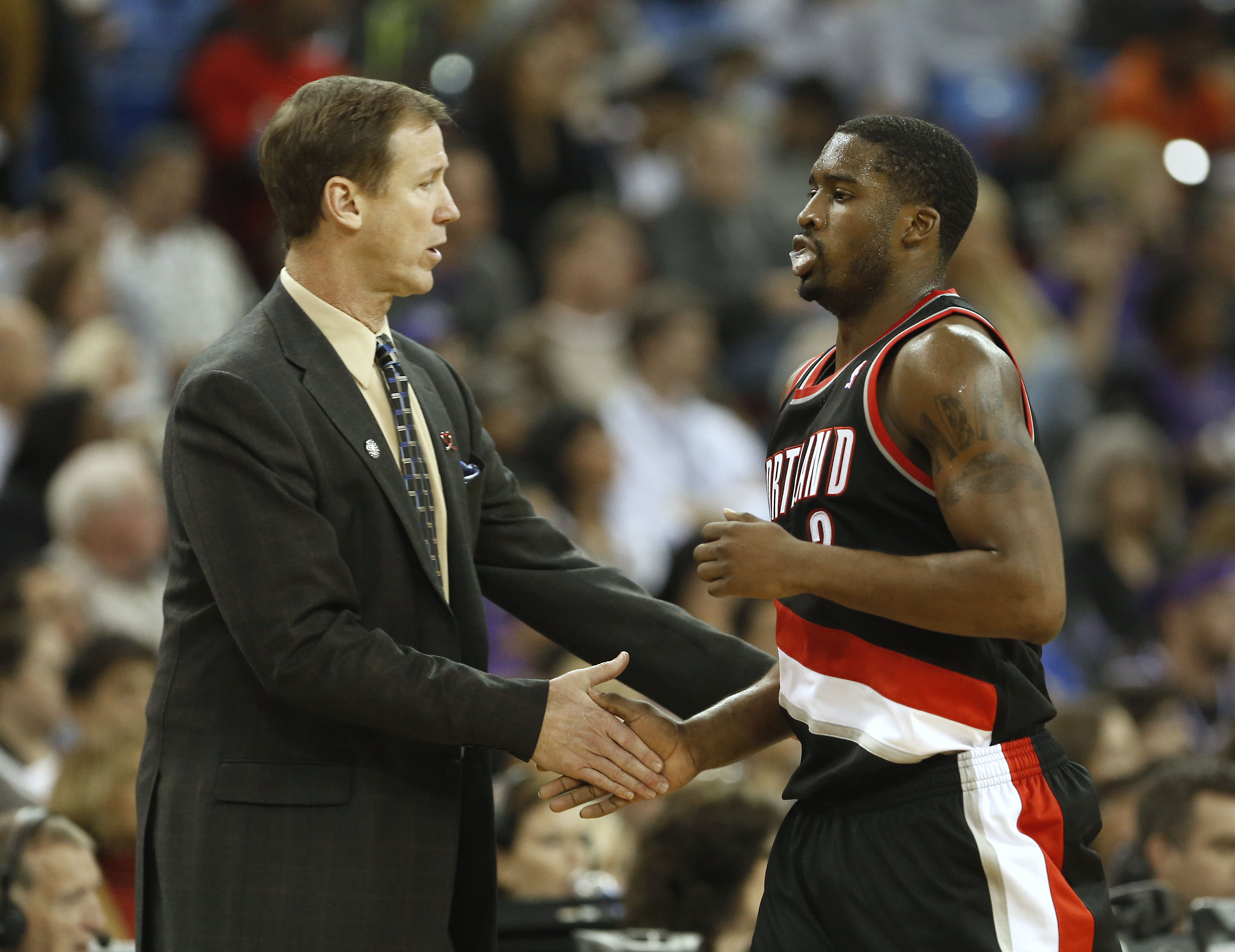 Chris Haynes of CSNNW.com had some great quotes from Blazers Head Coach Terry Stotts and he refuses to apologize for the team's emphasis and reliance on three-point shooting.
Entering the Thursday night doubleheader, the Blazers are fourth in the league in three-point percentage at 41.5% and ninth in attempts per game.
From Haynes' story:
Coming into tonight's game against the Milwaukee Bucks, Portland was ninth in three-point attempts per game (23.2), fourth in three-point percentage (42%), and the 256 threes made puts them eighth in the league, some distance away from Houston who is tops with 313 from downtown.

Those are pretty impressive statistics, and it's going to be imperative that Portland remains within the Top 5 percentage-wise in order to continue this early success with the style of ball they play. They still continue to give up chunks in the paint, but if that long ball is dropping at a high rate, it negates the points in the paint.

"I think everything is relative in this league. Defensive field goal percentage, points per game. What's really important to me is where we rank in the league," Stotts said.

"When Rick Pitino coached the Knicks, they shot 50 percent more threes than the next team. That amount would have been 29th last year. It's all relative. 25 years ago that was out of the box thinking. Now, it's not shooting enough threes. I think you have to coach your team and play to your strengths. I don't want to apologize for having good shooters."
Read the rest of it with more from Stotts and players on their freedom to let it fly.