Blazers to raise funds for Philippines Friday vs. Bulls
The basketball community at large have expressed their concern for the victims of Typhoon Haiyan  in the Philippines.
Harrison Barnes wrote a heartfelt message on his facebook page after receiving a picture and letter from a fan in the Philippines. The photo is here below.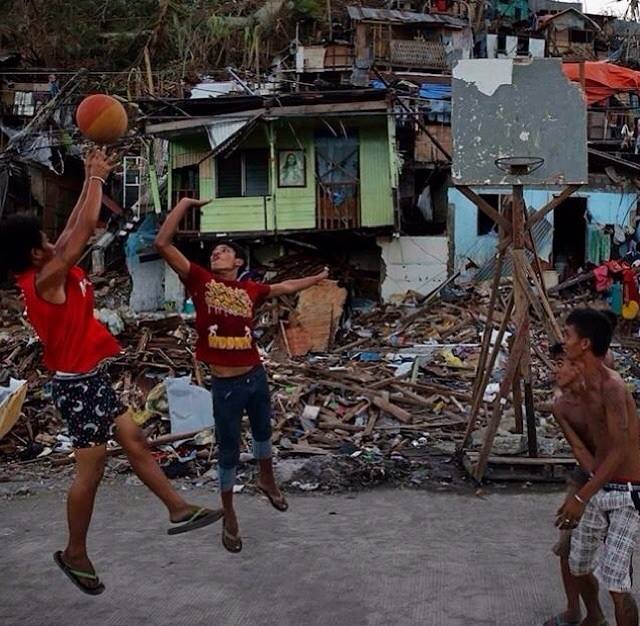 Kobe Bryant also shared a different photo on his Instagram page with a message.
The Pacers and Rockets played in the first ever NBA preseason game in the Philippines this year.
And on Friday night against the Bulls, the Trail Blazers will also be getting in on the act by helping raise money for victims of the Typhoon.
They will be conducting a "5050 Raffle" in the arena and a portion of those proceeds will go to the victims. The make it better foundation will make a donation, which the Trail Blazers will match. The Seattle Seahawks also held a raffle this past Sunday from their game against the Vikings and the Paul G. Allen Family Foundation will match the the combined amount of money.
Here is the full release:
TRAIL BLAZERS, PAUL G. ALLEN FAMILY FOUNDATION AND MAKE IT BETTER TO RAISE FUNDS FOR PHILIPPINES
Check Presentation Friday to Include Donations from Corporate Partners

WHAT
Earlier this month, Typhoon Haiyan devastated the Philippines, displacing more than 600,000 people and affecting the lives of millions of people around the world. In an effort to support those experiencing hardship, the Portland Trail Blazers have teamed up with local non-profits and corporate partners to raise funds for the relief efforts in the South Pacific.

The make it better Foundation will donate its portion of funds raised from the 5050 Rip City Raffle during Friday night's game against the Chicago Bulls. The Trail Blazers will match the amount donated by the make it better Foundation with a donation of their own.

The Paul G. Allen Family Foundation will match the sum donation of the Trail Blazers and the Seattle Seahawks, who held a collection during last Sunday's game against the Minnesota Vikings.

The team will present a check to the American Red Cross during the first timeout in the fourth quarter of Friday night's game. The check will include donations from the make it better Foundation, Portland Trail Blazers and Paul G. Allen Family Foundation, as well as donations from team partners Moda Health, adidas and Columbia Distributing.

Tickets for the 5050 Rip City Raffle, in partnership with The Safeway Foundation, can be purchased at kiosks located inside the Moda Center at Entry A7 on the 100 level or Entry C31 on the 300 level. Additionally, volunteers from AC Portland and the American Red Cross will be on-foot with raffle tickets throughout the arena. Tickets can be purchased from the time doors open until the 6:00 mark of the third quarter.

Those unable to attend the game can make donations through the American Red Cross website,www.redcross.org<http://www.redcross.org>.

WHEN
Portland vs. Chicago game
Friday, Nov. 22, 2013
6 p.m. through the 6:00 mark of the third quarter

WHERE
Moda Center
One N. Center Court
Portland, OR 97227