Road Takes: Blazers absorb Bucks best shot, pull away late for 8th straight win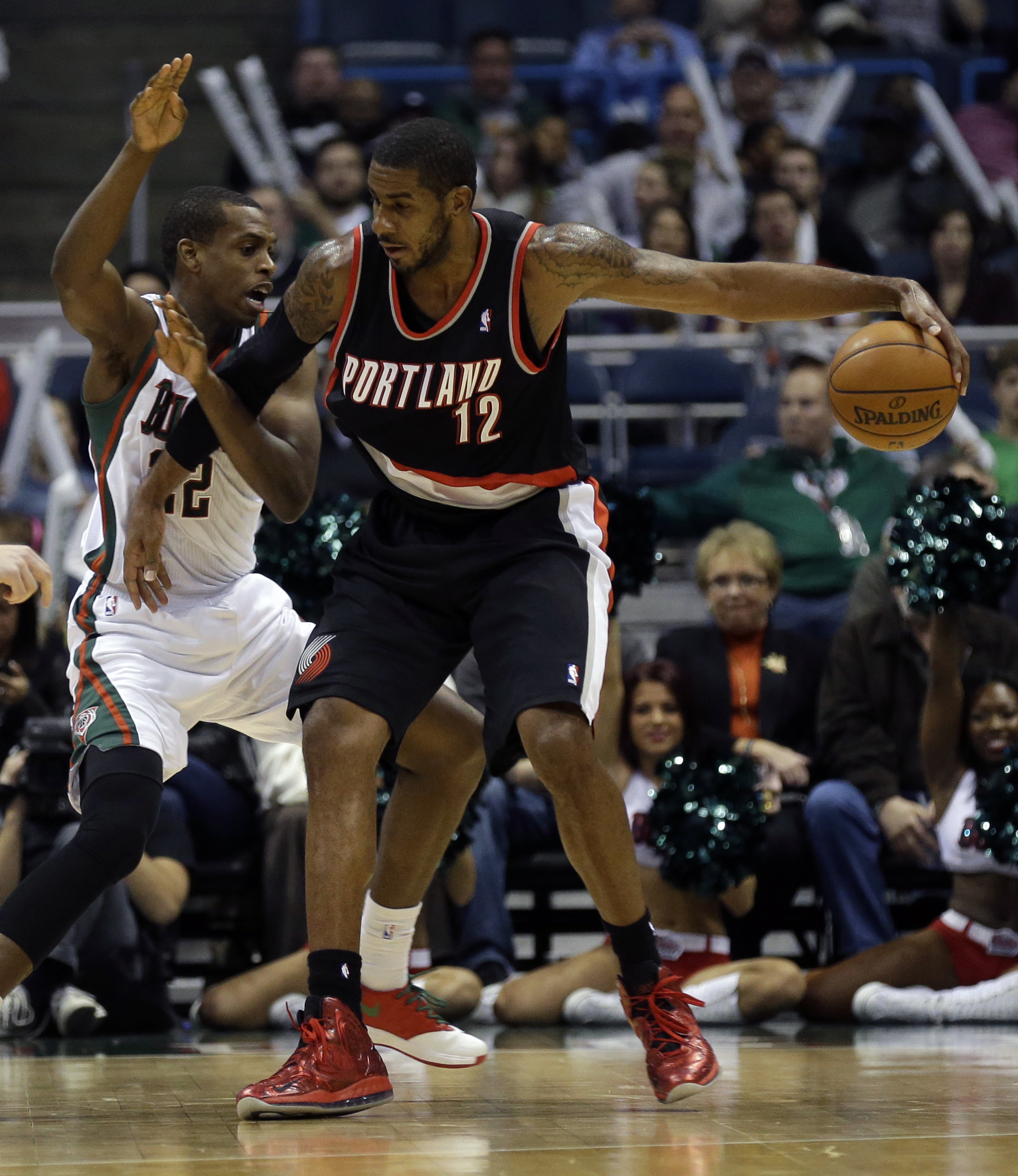 The Milwaukee Bucks came into tonight's game with the worst record in the Eastern Conference. However, they did get back their well-paid starting power forward Ersan Illyasova and got back veteran swingman Caron Butler.
The Bucks, without Larry Sanders, won't scare anybody. But their starting unit and their players tonight played well against a very hot Portland team, in the first half. Portland took the punches like a prize fighter as they won't be sneaking up on anybody with a 9-2 record.
Wesley Matthews, back in his home state of Wisconsin, got off to a fantastic start as he continued to be drain open shots and make the Bucks pay for leaving him open. Matthews led the way in the first half with 15 points as the Blazers took a 53-51 lead into halftime.
It would have been more had it not been for a terrible foul by Damian Lillard on Luke Ridnour, who managed to go coast-to-coast in less than five seconds to get a three point play.
The Blazers struggled to get anything going offensively in the third quarter as even the superhero who cannot miss, Wesley Matthews, struggled to find the basket. As a team they went 7-for-22 in the third quarter. The good news? The Bucks 27th ranked offense was worse as they somehow managed to score only 13 points in the third quarter.
The Blazers let the Bucks hang around, never really pulling away in the early fourth quarter. But, the Bucks self-destructed in the fourth quarter with seven turnovers including two huge ones in a about 30 seconds that led to five straight points by Damian Lillard and gave Portland an 11-point lead with 2:56 left to go.
The Blazers lead never got lower than seven and they were able to ice the game.
LaMarcus Aldridge, as it seems is now automatic, finished with 21 points and seven rebounds. Lillard's final spurt gave him 19 points to go along with six rebounds.
While Nic Batum, number 88, finished with eight points, eight rebounds and eight assists to help give the Blazers an eight game winning streak. How about that for symmetry?
The Blazers win gives them their first sweep of a road trip of at least four games since 2003.
The Blazers will come home tomorrow but do have the day off as they head into a back-to-back beginning on Friday with the Chicago Bulls at home that concludes in Lillard's hometown of Oakland against the Golden State Warriors.
The schedule is about to get tougher, with games coming up against the two teams listed above, the Pacers, Thunder and Mavericks. However, the Blazers have six of their next nine at home and have a great opportunity to build on what is currently the second-best record in the NBA.
It's an opportunity, but given their recent schedule of playing bad offensive teams, it will certainly be a challenge.
-Erik Gundersen