Terrence Jones, NBA player & former Jefferson High standout, arrested in Portland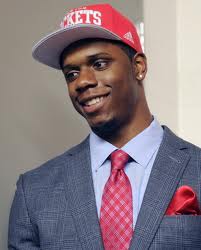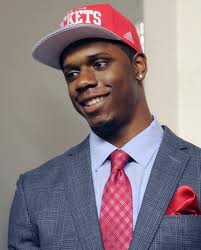 Update from KGW.com, Jones pleads "not guilty" to his charge of harassment of a homeless man. 
Terrence Jones, the former Jefferson High standout and the 18th overall NBA draft pick in 2012, was arrested early Wednesday morning for stomping on a homeless man in Old Town.
According to Portland police, Jones, who currently plays for the Houston Rockets, and a group of approximately eight people were exiting the Tube, a lounge located at 18 NW 3rd Ave. Around 2 a.m. as the group walked, a sergeant observed one of the members in the party, who was later identified as the 21-year-old Jones, stroll by a doorway where two homeless men slept. The officer stated that Jones yelled, "Wake up," then lifted his leg and stomped down on one of the homeless men's legs. Officers followed the group for half a block and arrested Jones.
Jones was charged with harassment. The homeless man identified as Daniel John Kellerher, 46, sustained a minor injury on his leg but did not require immediate medical attention.
Last season, Jones completed his pedestrian rookie year with the Rockets. Jones only appeared in 19 games and averaged 5.5 points, 3.4 rebounds and .8 assists. Jones played two seasons at Kentucky and started for the 2012 National Championship team. As a Portland prep standout, Jones orchestrated a stunning career as a two-time Oregon Class 5A Player of the Year. Jones also led Jefferson to three straight state championships and averaged 32 points, 13 rebounds, 5 assists and 3 blocks during his senior season.