Lemon Poppy Seed Bread with Whipped Lemon Butter
I survived yet another school semester and now summer is officially here! I plan to utilize my newfound freedom by throwing myself into blogging endeavors and baking much more regularly during my free time. Oh how I have missed it!
Anyways, my first shot at summer baking turned out swell. This bread reminds me of the giant poppy seed muffins I would eat for breakfast when I was a kid, all fluffy and delicious and what not. To make it even delicious-er, I whipped up (literally) a tangy lemon butter. Flavored butters, I might add, are one of the fastest and easiest things to make. They're a great way to make simple dishes just a tad more spectacular!   
To start the bread, whisk together some flour, baking powder, salt, lemon zest, and poppy seeds. I already love the way this is looking.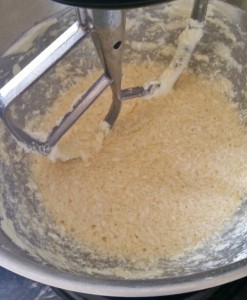 With an electric mixer, beat together a stick and a half of butter and 2/3 cup of sugar. Mix in 3 eggs and some vanilla. It will look kind of weird and curdle-y but it is doing just fine, it's just going through an awkward stage is all.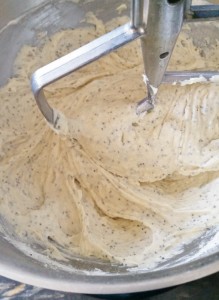 Alternately stir in the flour mixture with 1/4 cup of milk, beginning and ending with the flour. Now it looks like a beautiful batter!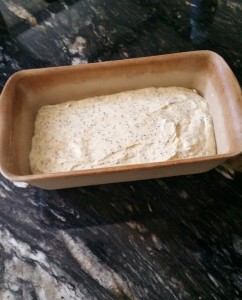 Plop the batter into a loaf pan, spread it out, and smooth the top. It will only fill about half the pan but it's going to poof! up a bunch while it's baking. That being said, bake it at 350 for 50 minutes.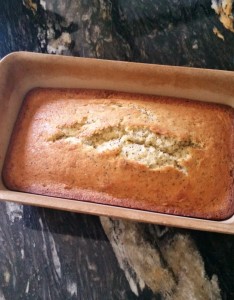 Let it cool in the pan for 10 minutes before turning it out. This will give you ample time to throw together the butter!
So, in a clean bowl, whip a cup of room temperature butter together with about 2/3 cup of lemon curd. I made a lot here so I could have it leftover. Feel free to halve the recipe if you want just enough for the bread. Scoop it into a little serving bowl to serve alongside the bread.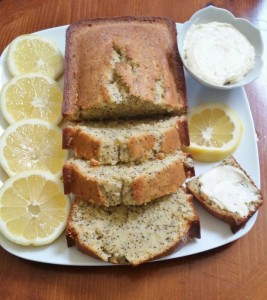 Bread and butter has always been a spectacular duo. But this particular pairing of the two definitely kicks the flavor up a big notch. I love easy sweet breads that don't require any yeast or kneading and this one is so fluffy and soft that it's practically better than the usual!
Oh how I just want to crawl between those layers and fall asleep. . .
Lemon Poppy Seed Bread with Whipped Lemon Butter
Source: adapted from Joy of Baking
Yield: One 8 x 4 x 2 1/2 inch loaf
Lemon Poppy Seed Bread:
1 1/2 cups all-purpose flour
1 teaspoon baking powder
1/4 teaspoon salt
1 tablespoon grated lemon zest
2 1/2 tablespoons poppy seeds
3/4 cup (1 1/2 sticks) unsalted butter, room temperature
2/3 cup granulated sugar
3 large eggs
1 teaspoon vanilla extract
1/4 cup milk
Preheat oven to 350 degrees F.
Grease and flour the bottom and sides of a loaf pan (8 x 4 x 2 1/2 inch). Line the bottom of the pan with a piece of parchment or wax paper.
In a separate bowl, whisk together the flour, baking powder, salt, lemon zest, and poppy seeds .
In the bowl of your electric mixer, cream the butter for about 1-2 minutes. Add the sugar and continue to beat until light and fluffy (2-3 minutes). Add the eggs, one at a time, beating well after each addition. Scrape down the sides of the bowl as needed. Beat in the vanilla extract. With the mixer on low, add the flour mixture (in three additions) and milk (in two additions) alternately, starting and ending with the flour. Mix until just combined.
Scrape the batter into the prepared pan, smoothing the top with an offset spatula. Bake for about 50 to 55 minutes, or until the bread is golden brown and a toothpick inserted in the center comes out clean.
Whipped Lemon Butter:
1 cup (2 sticks) unsalted butter, at room temperature
2/3 cup lemon curd
In the bowl of an electric mixer, whip the butter and lemon curd together on medium-high speed until fluffy. Scoop into a small bowl to serve.