Chocolate Peanut Butter Cup Cookies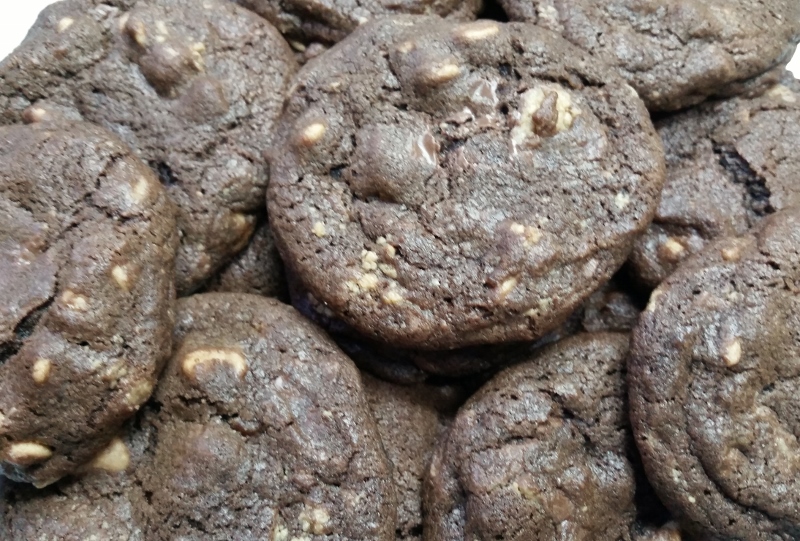 It's that dreaded time of the year again . . . Finals Week.
Bum. Bum! BUM!!
It's hard to find some time to get to baking with all this education riff raff goin' on around me. But this week I knew that I just had to do something to help use up all the leftover Easter candy I had lying around the house. So, I decided to grab the open bag of peanut butter cups that were taking up space in the living room and put 'em to good use by tossing them into a batch of chocolate cookie dough along with a whole bag of peanut butter chips because peanut butter chips tend to go well with peanut butter cups, along with everything else in the free world. Project: Easter Candy Extermination ended up being very successful!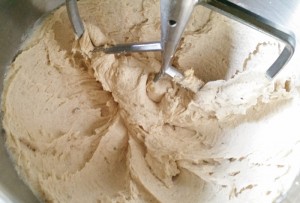 To start the cookies, cream together some butter, sugar, and brown sugar until it's all fluffy. One of these days I WILL smear this stuff on a piece of toast! Then stir in 2 eggs and some vanilla.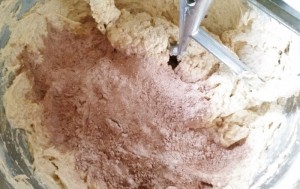 Plop in some flour, cocoa powder, baking soda, and salt in one big cloud of YUM! Stir it all together until it's just combined and very chocolicious-looking.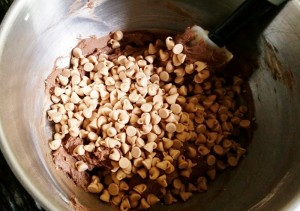 Pour in a whole bag of peanut butter chips or however much is left over after you sneak 1 or 2 or 1654534273673 into your mouth. Fold them in with a rubber spatula.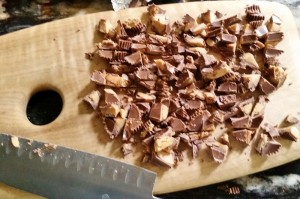 Then chop up EXACTLY 20 miniature peanut butter cups. Or however many just happen to be left in the bag. There were 20 in mine, in case you were wondering. Fold them in too!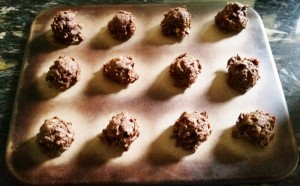 Drop generous scoops of dough all over a cookie sheet then bake at 350 for 12-ish minutes. Snack on some dough while you wait. Other people DO do this right?
Let them sit for 5 minutes before removing them to cool. This is the point during the evolution of these cookies in which they are at their prime condition for which to eat.
Soft, luscious, and decadent are the perfect adjectives to describe these cookies. All the chocolate lovers of the world, rejoice! Now what the heck am I going to do with the 6 Easter bunnies in my pantry?
Chocolate Peanut Butter Cup Cookies
Source: All Things Sweet original recipe
Yield: 30-32 cookies
Ingredients:
1 cup (2 sticks) unsalted butter, at room temperature
1 cup brown sugar, packed
1/2 granulated sugar
2 eggs, at room temperature
1 1/2 tsp. vanilla extract
2 cups all-purpose flour
1/2 cup unsweetened cocoa powder
1 1/2 tsp. baking soda
1/2 tsp. salt
12 ounces peanut butter chips
20 miniature peanut butter cups, roughly chopped
Preheat the oven to 350 degrees F.
Cream the butter and both sugars in the bowl of an electric mixer until fluffy. Stir in the eggs, one at a time, then mix in the vanilla. In a separate bowl, combine the flour, cocoa powder, baking soda, and salt. Slowly add the dry ingredients to the wet ingredients with the mixer running on low speed until just combined. Fold in the peanut butter chips and chopped peanut butter cups until well-distributed through the dough. Using a 1-1/2 inch ice cream scoop or a spoon, drop rounded scoops of dough onto a baking sheet. Bake for about 12 minutes. Let cool on the baking sheet for 5 minutes before removing to a wire cooling rack.