Peanut Butter Oatmeal Scones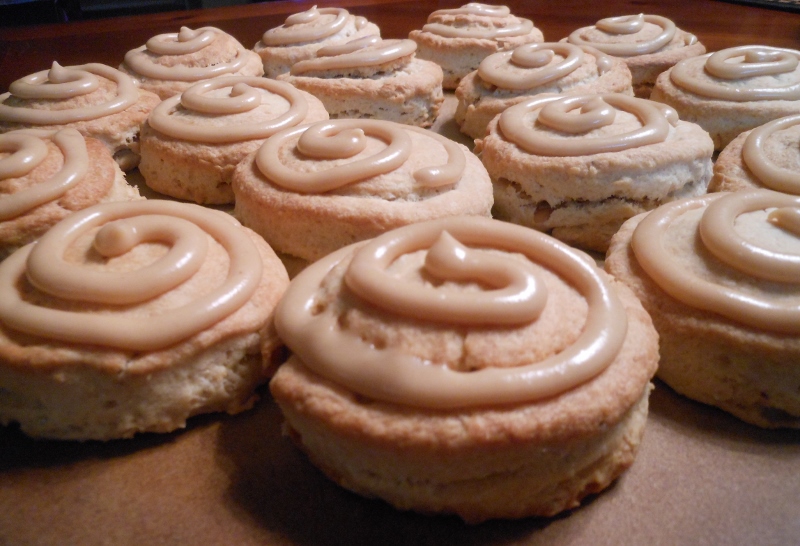 Let it be known: school has officially started again. And that can only mean one thing: coffee, lots of coffee, is essential. But, to further help me get through the first week, I decided to throw together a giant batch of scones to go with my coffee that will further give me the strength needed to take in that beginning-semester rush. And, because my usual breakfast consists of either peanut butter toast or oatmeal, I decided to put those two together and make an offspring. A fantastic offspring.
Start by combining lots of flour, oats, a little sugar, baking powder, and salt together in a bowl.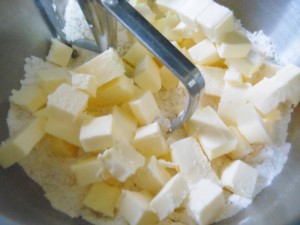 Stick that bowl into an electric mixer and add A LOT of diced cold butter. As in A POUND of butter. As in these scones are going to be SERIOUSLY flakey. Then turn the mixer on low speed and mix until the butter is in pea-sized lumps.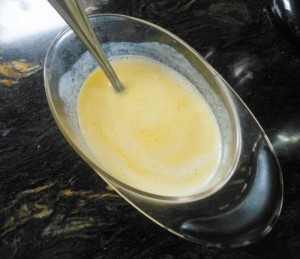 Meanwhile, lightly beat together some buttermilk and 4 eggs in a measuring cup for the purpose of easy pouring and less dishes to have to clean. Efficiency people!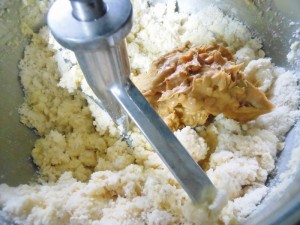 With the mixer still going, pour in the buttermilk/egg mixture and, when it's about halfway combined, drop in 2/3 cup of peanut butter. I used chunky peanut butter because I like to live life on the edge.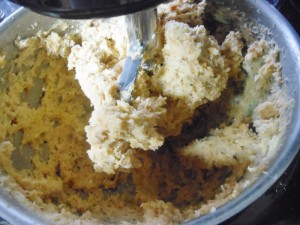 Mix it all together until just combined. The dough will be very thick and pretty sticky, kind of like a bread dough.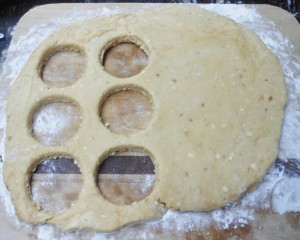 Roll the dough out on a floured surface until it's about 1/2 to 3/4 inch thick. Then, cut out 3-inch rounds . . .
. . . and place them on a baking sheet. Slide them in the oven and bake at 400 for 15 minutes until golden brown and puffed. I gotta admit, watching scones poof up is really entertaining!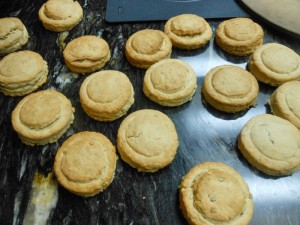 When they're all baked, let them cool completely and TRY not to pop one, or several, in your mouth. They have a greater destiny ahead which is . . .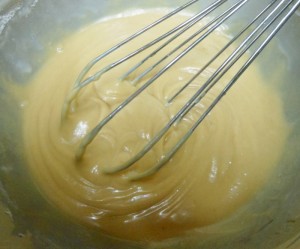 . . . being topped with peanut butter glaze! Just whisk together powdered sugar, milk, vanilla, and smooth peanut butter to end up with this gloriousness.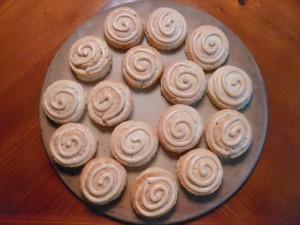 Now just top the cooled scones with the glaze in whatever fashion you want, whether it's smearing it on with a knife or piping on decorative swirlies, or squigglies, or zig-zags, or smiley faces!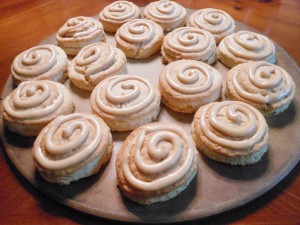 These scones are unbelievably light and flaky, it's hard to eat just one! Yet they are extremely hearty and comforting which makes them great for facing those rainy Pacific Northwest mornings that make you want to just close the curtains and pull the covers over your head. But, with these scones waiting for you on the kitchen counter, it might just be a little easier to peek an eye open and groggily greet the day.
Peanut Butter Oatmeal Scones
Yield: about 20-22 scones
Source: All Things Sweet original recipe
Scones:
4-1/2 cups all-purpose flour
1 cup old-fashioned oats
2 tablespoons baking powder
3 tablespoons granulated sugar
2 teaspoons salt
1 pound cold unsalted butter, diced
1/2 cup cold buttermilk 
4 eggs, lightly beaten
2/3 cup peanut butter
Peanut Butter Glaze:
1-1/2 cups powdered sugar, sifted
1/4 cup milk
1/2 teaspoon vanilla extract
1/4 – 1/3 cup smooth peanut butter
Preheat the oven to 400 degrees F.
In the bowl of an electric mixer fitted with a paddle attachment, combine the flour, oats, baking powder, sugar, and salt. Blend the cold butter in at the lowest speed and mix until the butter is in pea-size pieces. Combine the buttermilk and eggs and add quickly to the flour-and-butter mixture. When halfway combined, add the peanut butter and mix until just blended. The dough may be sticky.
Dump the dough out onto a well-floured surface. Flour your hands and a rolling pin and roll the dough 3/4 thick. You should see lumps of butter in the dough. Cut into 3-inch rounds with a cutter and place on a baking sheet. Bake for 15 minutes until golden brown and flakey. Let cool completely.
Meanwhile, for the glaze, whisk together the powdered sugar, milk, and vanilla until smooth. Add the peanut butter and combine completely. Top the cooled scones with the glaze.