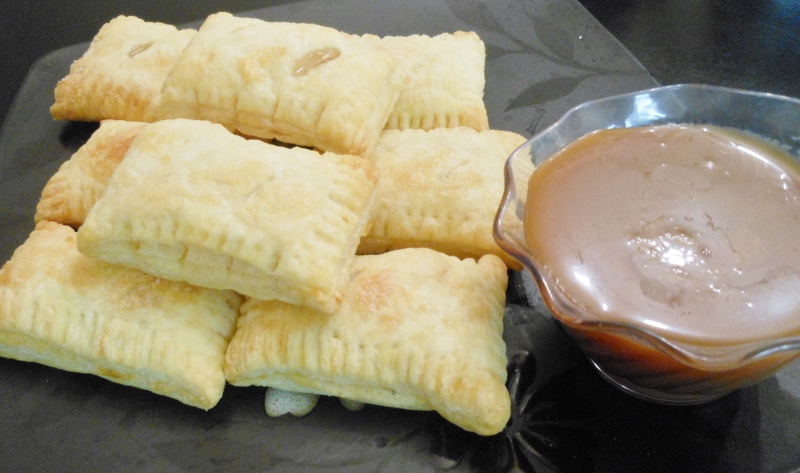 So, I'm pretty sure college professors have this thing where they think it's hilarious to get together and assign all tests and papers for the same week just to watch their students go absolutely berzerk! This has now happened to me twice so far this semester and I'm pretty much on the verge of telling them, "Ha ha ha guys, very funny. Now please stop this. I have a blog to write too, you know. And a life to live."
Anyways, I am now thankfully able to squeeze in time to write this post. Hallelujah.
Last weekend, my parents and I went up to Pullman to visit my sister on Dad's weekend. As usual, she made me her kitchen slave and forced me to cook her delicious food. (Maybe I should make her hire me as her personal chef after college when she becomes a rich psychologist?) Well, due to her kitchen's very limited resources, I made some super-simple little treats.
All you need is prepared apple pie filling and frozen puff pastry. Actually any type of pie filling will do. My family just happened to vote on apple.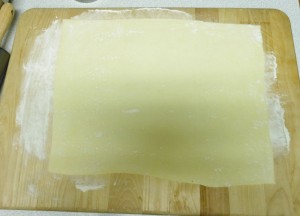 Defrost the pastry and roll out one sheet on a floured board until it becomes a bigger rectangle with wavy edges. It can have straight edges if you're a better dough-roller-outter than me.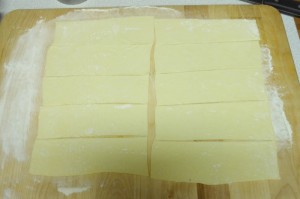 Cut the rectangle vertically down the middle and then roughly cut each half into 5 strips so you have 10 strips all together. Okay so maybe fractions and times tables are useful for some things.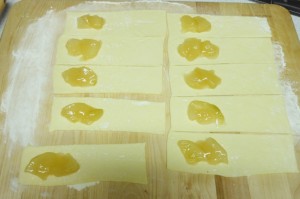 Spoon a dollop of pie filling on one half of each strip. And, if you want to be like me, drip some extra pie goo on each one so they'll be extra pie-gooey.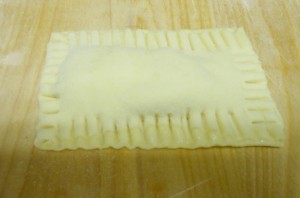 Then, brush the edges with egg wash, fold the other half on top of the filling, and crimp the edges with a fork. Now you have a cute little pocket!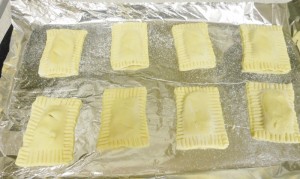 Place them on a foil-lined baking sheet, brush the tops with egg wash, cut 2 small slits in each one, and sprinkle with sugar so they'll be all sparkly!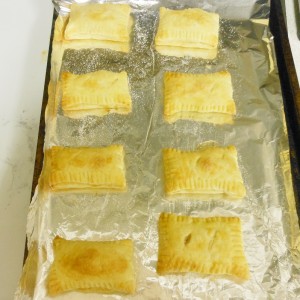 Bake for 20 minutes at 350 until they've become golden puffy pie pillows! Sometimes you guys, I think puff pastry is magical. It's just sooooo fun to watch it grow, like salt crystals or Chia pets.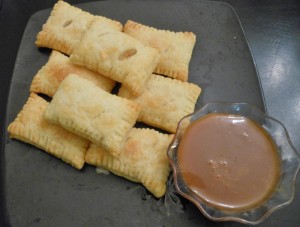 Pile them on a plate with some prepared caramel sauce and dip, dip, dip the night away! Of course, these are perfectly good without anything to dip them in, too.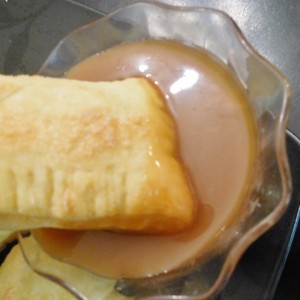 But dipping things is just so much fun!
Easy Apple Pie Pockets
Source: All Things Sweet original recipe
Yield: 20 pockets
Ingredients:
2 sheets frozen puff pastry, defrosted
1 can prepared apple pie filling
Egg wash (1 egg beaten with 1 tbsp. water)
Sugar, for sprinkling
Prepared caramel sauce, for dipping (optional)
Preheat oven to 350 degrees F.
Roll out a puff pastry sheet on a flour board just until it's a large rectangle. Cut the sheet vertically down the middle and then cut each half into five horizontal strips. Spoon a dollop of pie filling onto one half of each strip. Brush the edges of each strip with egg wash. Fold the other half of each strip over the filling and crimp the edges closed with a fork.
Place the pockets onto a foil-lined baking sheet. Brush the tops of each one with more egg wash, cut two small slits into the tops, and sprinkle with sugar. Bake for 20 minutes until puffed and golden brown. Serve warm with prepared caramel sauce, if desired.