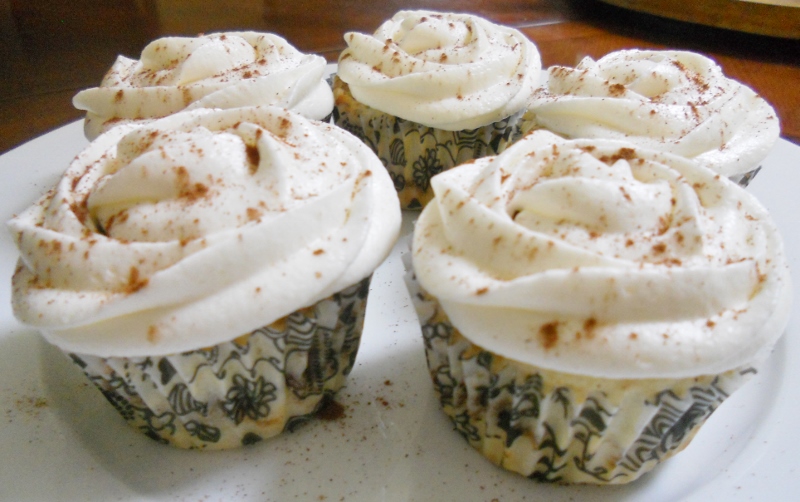 I have great memories of coffee cake growing up. I think it makes a fantastic Sunday morning breakfast. Cake for breakfast is okay, right? I mean, there's eggs and wheat in it, so it counts, right?! Yes. By the way, did you know that there's no actual coffee in coffee cake? Apparently, you're just supposed to eat it while drinking coffee. I find that bothersome. I don't appreciate names that trick me. But I do loooove coffee cake, so I created it into a more portable, easy-to-eat form.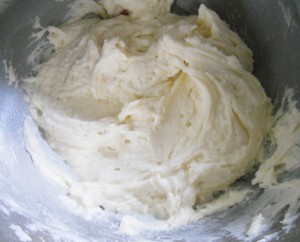 First, you make a fluffy, white cake batter that bakes up super-light and soft due to the fact that it's made with both cake flour and sour cream. A double whammy of things that make a cake taste great. And I used both! So these cupcakes get extra-credit in my imaginary baker's gradebook.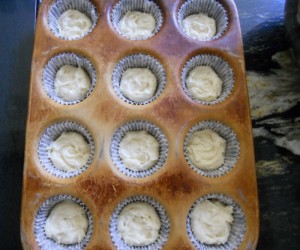 Then, you spoon a little bit of that batter into cupcake liners and smooth it out with a knife. And, next, comes the part that makes coffee cake, coffee cake . . .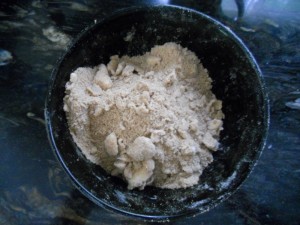 Not coffee!! I'm thinking this cake needs a new name. No, cinnamon streusel! It's that really weird looking stuff in that bowl right there that bakes and melts into a crumbley ribbon of deliciousness.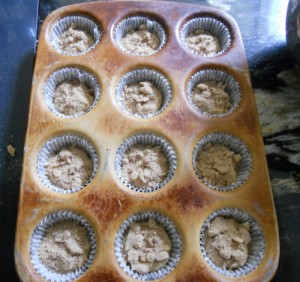 So, you sprinkle that on top of the batter, using a little if that's what you prefer or A LOT if you're like me and want you're cupcakes really decadent and flavorful. Just pack as much in as you want. Against such things there is no law in the kitchen.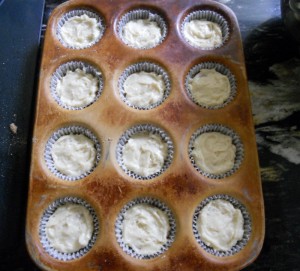 Now, spoon more batter on top of the streusel until the liners are about 2/3 full and then spread it out so that the streusel is completely covered and is now just a memory.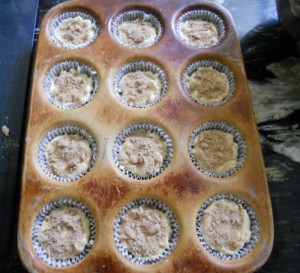 Until you grab more handfuls of streusel and throw it on top of the cupcakes so that it is no longer a mere memory but a full on reality that makes you go, "This is really happening right now" because there is no way to deny that these cupcakes are anything but awesome and irresistible.
See what I mean? You could basically stop here if you wanted to and just eat them as muffins and be perfectly happy and content to go on with your day. But, we do things over the top here. And to make these babies extra-super special, I made a sour cream frosting to top them with.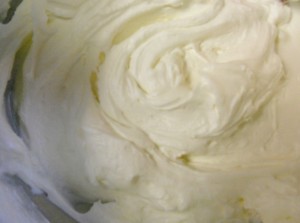 There is now sour cream found in the cake and the frosting as well. That means they are officially compatible and need to be together. Because, when they are together, they make a super-rich cupcake that's not too heavy since the cake is so light. In essence, they are perfect. Perfect!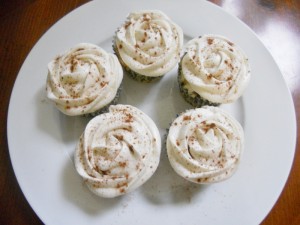 Tah-daaaah! I couldn't be more happy with the way these cupcakes turned out. They are SO GOOD! I could have easily eaten the whole batch of these without a second thought. And I absolutely did NOT need a cup of coffee to eat these and enjoy them. I officially declare coffee cake to be a free cake! It is absolutely amazing all by itself.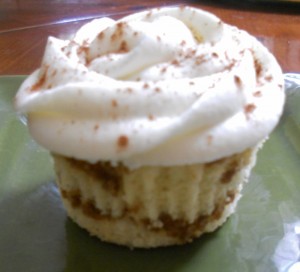 Coffee Cake Cupcakes
Source: frosting adapted from Baking Outside the Box
Yield: about a dozen cupcakes
Cupcakes:
1/2 cup (1 stick) unsalted butter, at room temperature
1 cup granulated sugar
2 eggs, at room temperature
1 tsp. vanilla extract
1 cup sour cream
2 cups cake flour
1-1/2 tsp. baking powder
1/4 tsp. baking soda
1/4 tsp. salt
Preheat the oven to 350 degrees F. Line a cupcake pan with paper liners.
Cream the butter and sugar in the bowl of an electric mixer fitted with the paddle attachment for 4 to 5 minutes, until light. Add the eggs, one at a time, then add the vanilla and sour cream. In a separate bowl, stir together the flour, baking powder, baking soda, and salt. With the mixer on low, add the flour mixture to the batter until just combined.
Cinnamon Streusel:
2/3 cup dark brown sugar, packed
1/3 cup all-purpose flour
1-3/4 tsp. ground cinnamon
1/4 tsp. salt
4 tbsp. cold unsalted butter, cut into pieces
Place the brown sugar, flour, cinnamon, salt, and butter in a bowl and pinch together with your fingers until it forms a crumble. Fill each cupcake liner halfway full, spread it evenly with a knife, then sprinkle some streusel on top of each one. Spoon more batter on top of the streusel until each liner is about 2/3 full and spread it out again. Top the cupcakes with the remaining streusel. Bake for 20-25 minutes or until a toothpick inserted comes out clean. Let cool for 5 minutes before turning the cupcakes out onto a wire rack to cool completely.
Sour Cream Frosting:
1/2 cup (1 stick) unsalted butter, at room temperature
1/3 cup sour cream
4 cups confectioners' sugar, sifted
1 tsp. vanilla extract
Pinch of salt
Ground cinnamon, for sprinkling
In the bowl of an electric mixer fitted with a paddle attachment, stir together the butter and sour cream until combined. Gradually add the confectioners' sugar and mix until smooth. Add the vanilla and salt then beat on medium-high speed for about 5 minutes, until fluffy. Top the cupcakes with the frosting and sprinkle with cinnamon.