German Chocolate French Toast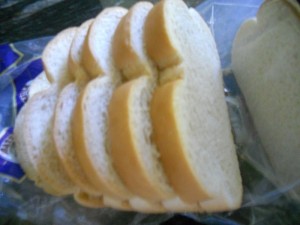 I've been hearing a lot lately about chocolate French toast. I thought it sounded totally awesome and easy to make, but then I started thinking about other kinds of French toast possibilities. Obviously, I had chocolate already on the brain. So, it didn't take long for me to tack German chocolate together. Think about it: French toast made with a chocolate egg custard sandwiched together with that all important coconut-pecan icing. Think this will become the next hot, new breakfast thing?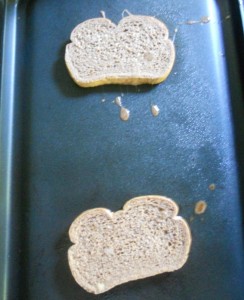 I have to admit, I had a really tough time deciding if I should make my own coconut icing or just buy it from the store. I think it's clear that, when cooking breakfast, things should be as simple as possible. It's hard enough just getting out of bed, right? So I decided that, for the purpose of this post, I would make my own since I never have before. However, if you'd rather get it pre-made, by all means, go to the store and get that can. Or, and this is what I recommend, make the homemade frosting the day before and then it'll be ready to go! I must say, I was pretty proud of my icing. And it was very easy!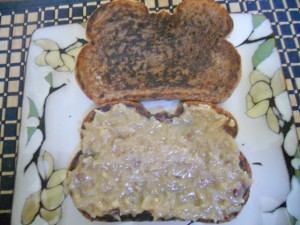 This French toast makes for one heavenly breakfast! I can definitely see making it for a holiday as it would be a big crowd-pleaser. It's rich and oh-so-fluffy like great French toast always is, but the chocolate custard and coconut icing gives it such an impressive flavor and texture that it's classic yet seems unlike anything you've had before.
P.S. What do you think? German or French? I think it's a German/French alliance on a plate! With maple syrup. Wait. Who made maple syrup? A German/French/Canadian alliance?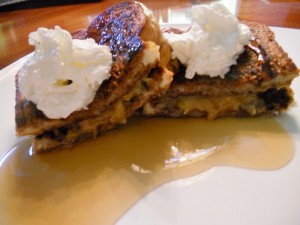 German Chocolate French Toast
Yield: Serves 8-10
Source: All Things Sweet original recipe
Toast:
1 loaf French bread
1/3 cup cocoa powder
1/3 cup hot water
6 large eggs
3/4 cup heavy cream
1 cup milk
1/3 cup sugar
2 tsp. vanilla extract
1/2 tsp. salt
Maple syrup
In a small bowl, dissolve cocoa powder in hot water. Whisk until blended; set aside.
In shallow pan (such as a 1 1/4 quart baking dish) whisk together eggs, cream, milk, sugar, vanilla and salt.  Add cocoa mixture; whisk again until incorporated.
Melt a small piece of butter in a 12″ non-stick pan or grill over medium high heat.  Dip 2 bread pieces in egg mixture (turning if necessary) and place in pan.  Turn pieces after about 2-3 minutes and cook for another 2-3 minutes until browned and firm. Remove toast from heat.
Spread coconut-pecan icing (recipe follows) onto one piece of French toast. Place another piece on top of the iced one. Serve warm with maple syrup drizzled on top.
Coconut-Pecan Icing:
12 tbsp. (1 1/2 sticks) unsalted butter
1 (12-ounce) can evaporated milk
1 1/4 cups brown sugar, packed
4 egg yolks, at room temperature
1 1/2 tsp. vanilla extract
1 tsp. almond extract
2 1/2 cups sweetened flaked coconut
2/3 cups pecans, finely chopped
1/4 tsp. salt
Melt the butter in a large saucepan over medium heat. Whisk in the evaporated milk, brown sugar, and egg yolks and bring to a simmer over medium heat. Simmer, stirring constantly with a spoon, for about 15 minutes, until thickened. If the mixture looks curdled at all, beat it vigorously with a whisk. Off the heat, stir in the vanilla extract, almond extract, coconut, pecans, and salt. Let cool.