Will Herrera Beutler retire in 2020?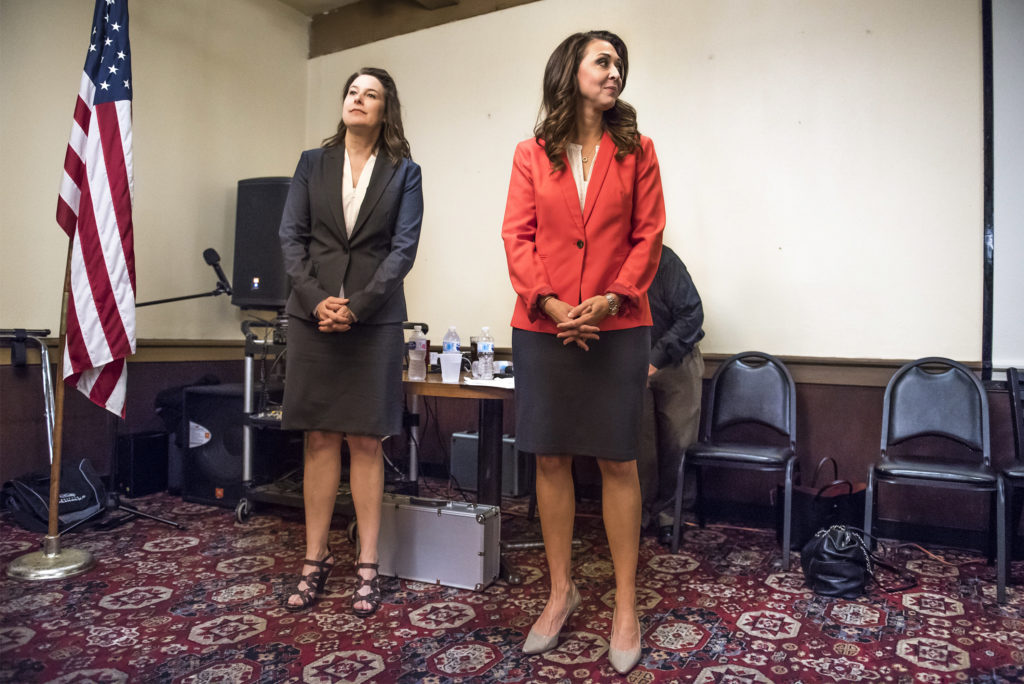 The Democratic Congressional Campaign Committee assembled a list of Republicans to watch, not for future congressional bids, but for retirement.
Apparently, they think Rep. Jaime Herrera Beutler, R-Battle Ground, is on her way out the door.
Herrera Beutler is the only Washington Republican included on the DCCC's retirement watch list.
"It's tough to be a Republican in Washington right now, and frankly, we wouldn't be at all surprised if Congresswoman Herrera Beutler decides she's had enough," said Brooke Goren, Democratic Congressional Campaign Committee spokesperson in a press release. "Whether it's waking up each morning to read the President's tweets that they'll be answering for or slowly coming to the realization that they aren't in control any more, we expect to see a steady stream of frustrated Washington Republicans heading for the exits. Retirements played a major role as Democrats won back the House last year and, in 2020, we expect Republican retirements to aid our effort to expand the Democratic House Majority."
The DCCC touted its successful predictions in 2018 as proof they could be on to something: only six from a list of 16 are still in Congress.
I've reached out to Herrera Beutler for comment, I'll update with what she says.
In the meantime, the National Republican Congressional Committee offered comment on the retirement watch list.
"Democrats adding Jaime Herrera Beutler to a retirement list is almost as laughable as their Green New Deal," NRCC Spokesperson Torunn Sinclair said in an email. "Before Democrats try abolishing ICE, airplanes and individual freedoms, perhaps they should start by abolishing this asinine list."
In the past, Herrera Beutler said she takes each election as it comes. The 2018 election proved to be Herrera Beutler's toughest bid yet as she defended her seat against Democrat Carolyn Long.
Long has said she plans to seek office again in the future — although she hasn't formally announced. If Herrera Beutler doesn't retire, it could offer a rare opportunity for a rematch.
UPDATE:
Herrera Beutler's Spokesperson Angeline Riesterer characterized the notion as wishful thinking by Nancy Pelosi's campaign team.
"But as anyone who's actually from Southwest Washington knows, and as some who aren't have learned, Jaime doesn't submit to bullying — especially by out-of-staters," Riesterer said. "And she still believes she has plenty of work to do in Congress."
UPDATE Feb. 21:
Herrera Beutler stopped by the Columbian offices Thursday and said in no uncertain terms that she's running for office in 2020. That means for the DCCC's listing to come true, Herrera Beutler would have to be voted out of office.