Why are Vancouver voters getting campaign mailers from Ohio?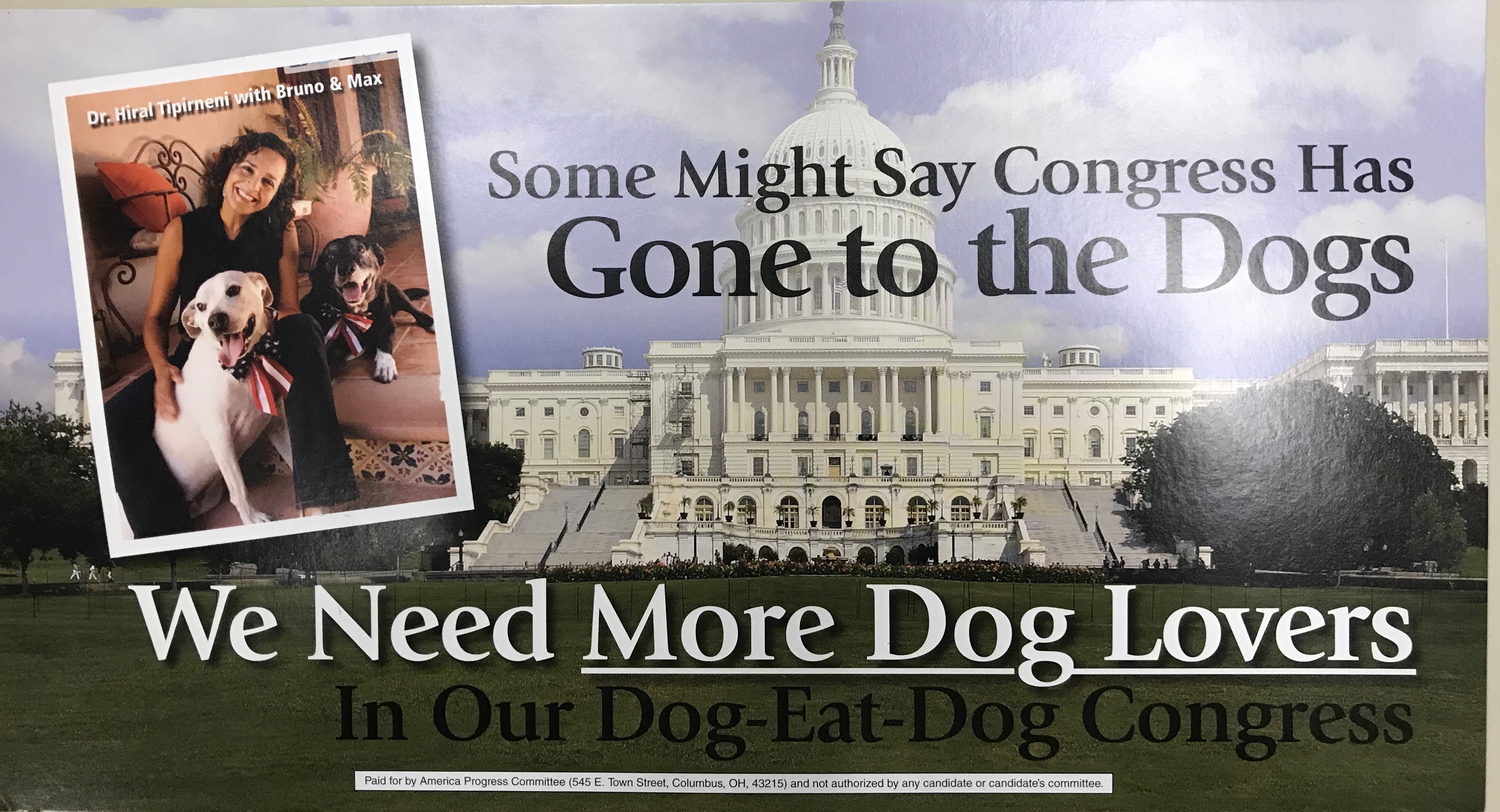 As the race for the 3rd Congressional District heats up — just two weeks to go! — more outside money is funneling in to the district, to voters' indignation.
Some of that funding comes from national groups supporting local candidates (like this ad by EMILY's List  against Rep. Jaime Herrera Beutler) and the connection makes sense. Sometimes the connection doesn't make sense at all.
A recent mailer making the rounds in Vancouver takes that to the next level. A mailer supporting Hiral Tipirneni for Congress was sent out locally and paid for by the America Progress Committee, which is based in Ohio.
Who's Tipirneni you ask? A Democrat running in Arizona's 8th District. How did her mailer end up in Vancouver? That's unclear. The Tipirneni campaign hasn't heard about it or know how it happened.
The America Progress Committee reports spending in support of four candidates, one in Montana, one in Iowa, one in Ohio and then Tipirneni in Arizona. All are Democrats running for the U.S. House.
That Tipirneni mailer cost $6,330 to print and $6,955 to mail. The committee, a Super PAC, was started in the last election cycle by Gerald Austin, a Democratic strategist from Ohio. At the time, he told Cleveland.com he didn't intend to focus on Ohio candidates, but rather help progressive candidates nationwide.
In order to send mailers to voters, candidates and committees need to purchase mailing lists. There's a chance there was a mix-up, but the cause of that is also unclear.
The most likely cause is the mix-up occurred at the mailing house. Campaigns often use a mailing house to print and distribute materials and there's a chance the wrong addresses were applied to this specific mailer. It's uncommon, but within the realm of possibilities given the multitude of materials flooding inboxes.
Unfortunately, short of reaching the mailing house used by the America Progress Committee, the story behind sending an out-of-state candidate mailer to Vancouver voters will remain a mystery.
The only thing we do know is Tipirneni has two cute dogs and they are very good at wearing patriotic bows.