Why a fireworks stand will operate without fireworks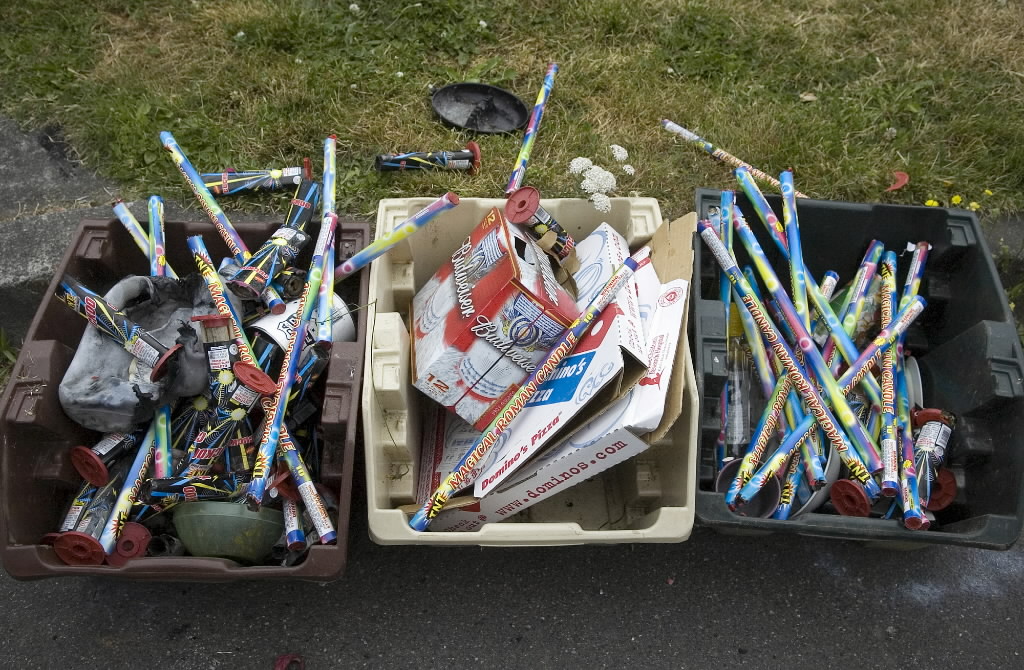 An organization in Battle Ground will continue operating its fireworks stand this week with a minor subtraction: fireworks. 
The city announced on Monday that it was one of several jurisdictions that will ban the use of fireworks on the Fourth of July holiday due to extremely high fire risk. That initially looked like bad news for the Knights of Columbus, which planned to donate all proceeds to programs for children, scholarships, the hungry and the homeless
The city's news release announcing the ban acknowledged that the, "decision was not taken lightly, and we recognize the impact this has on our community and local organizations in their fundraising efforts."
But another news release from the city followed on Tuesday. 
The Knights will still operate their fireworks stand in the Albertsons parking lot just off of Main Street and 20th Avenue. While the non-profit organization decided to not sell fireworks after the ban was announced, the Knights hope people will stop by and donate what they would've spent on fireworks. 
"As Knights, we're called to make a difference in people's lives," said Dan Hernandez, one of the local Knights, in a statement. "We invite the community to stop by and get to know our organization and our values."
The Battle Ground Elks, Battle Ground Foursquare Church, 2022 Battle Ground High School Grad Night Committee also received permits to sell fireworks this year but decided against it after the ban. 
The Elks, rather, will host a barbeque on July 17 from 3 p.m. to 9 p.m. at their lodge at 907 S.E. Grace Ave. It will include burgers, brats and beverages for purchase, along with family games (Corhnole, anyone?).
Proceeds will support causes like the Family and Community Resource Center, National Diaper Drive, scholarships for Battle Ground students, a Breakfast with Santa for kids with special needs and support for veterans.  
Battle Ground Four Square Church primarily uses fireworks funds toward a church camp for students in middle school and high school. The church can be contacted at 360-687-2510 or office@bgfour.com for donations. 
The BGHS Grad Night Committee raises 79 percent of its funds from fireworks sales. 
To donate, contact Co-President Michelle Beall at 360-904-7307 or at listitwithmichelle@gmail.com. Donations can also be sent via @BGHS Grad Night or by mail at P.O. Box 854, Battle Ground, WA, 98604.