Washington senator emphasizes advocating for Indigenous rights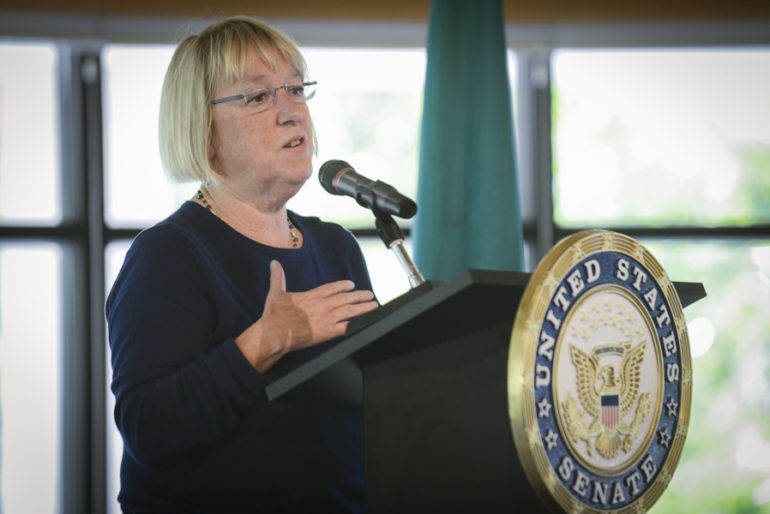 On Nov. 26, or Native American Heritage Day, Washington Sen. Patty Murray emphasized the importance of continuing to advocate for the state's tribal communities past the commemorative holiday.
The holiday follows a month-long recognition of Indigenous people to raise a general awareness of their culture and history, as well as the modern-day challenges they face. It should be noted, however, that although the holiday addresses Indigenous people as a collective, specific tribes vary in their traditions.
Murray addressed how the American Rescue Plan helped Washington's 29 federally recognized tribes, but that more needs to be done.
"These bills represent a big step forward, but we can, and must, do more," she wrote in a statement.
The American Rescue Plan, which was signed into law on March 11, delivered $20 billion to tribes to combat issues caused by COVID-19, as well as billions toward health services, affordable housing and education programs.
However, she said the Build Back Better Act, which passed the U.S. House of Representatives on Nov. 19, would help create more opportunities for Native families. Specifically, the package expands on clean energy, water and other environmental restoration priorities.
Indigenous peoples' relationship with the government has been long and arduous, as treaty rights that were created to protect and preserve Native land are still violated in the 21st century. In Washington, these concerns relate to harvesting salmon and other natural resources, particularly in and around the Columbia River; habitat protection is paramount to protecting treaty rights.
Both Murray and Washington Sen. Maria Cantwell worked toward securing funds for salmon recovery in the state. In late-October, Cantwell pushed two bills in Congress — totaling more than $2 billion – that aid ecological restoration efforts.
Overall, the current administration is moving forward with its strategic vision to nurture a healthier environment and cut greenhouse gases by more than 50 percent by 2030. However, this will only happen if the Senate approves of the package.