Vancouver City Council split on ranked choice voting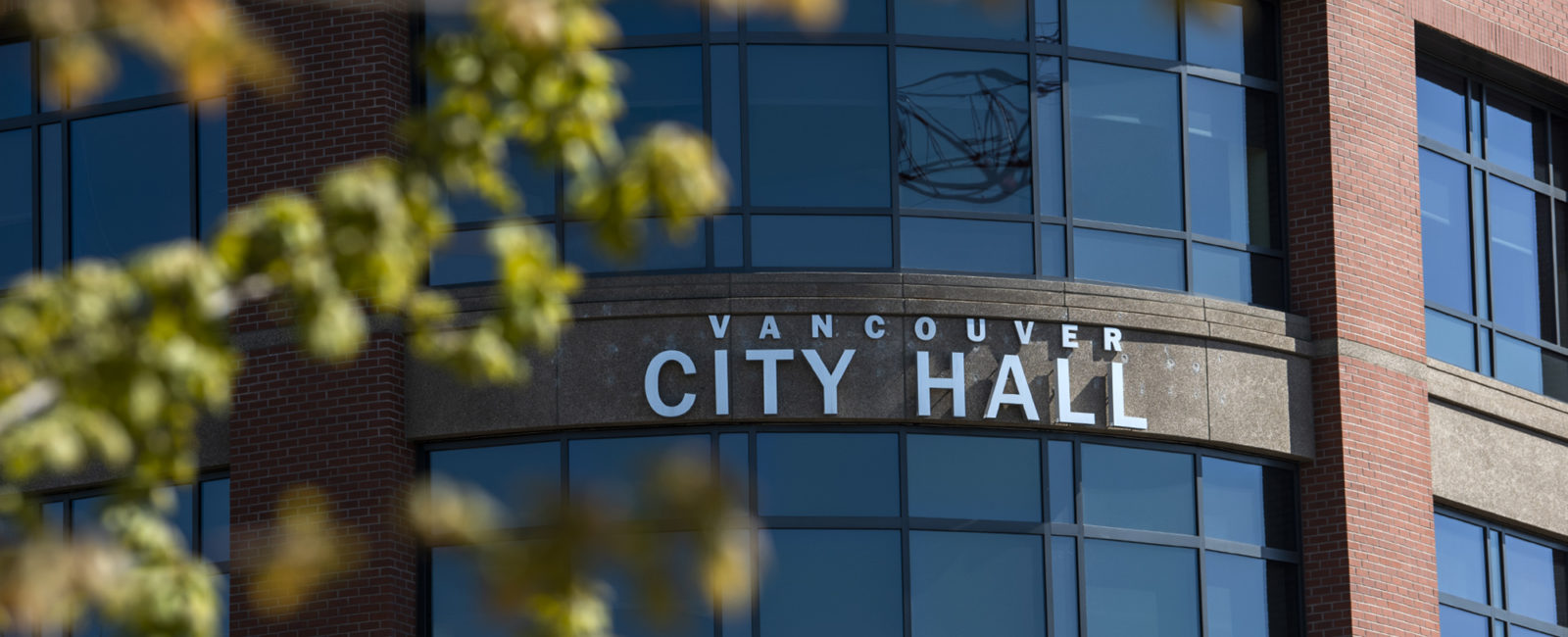 In last November's election, Clark County residents voted down a charter amendment to adopt ranked choice voting for county elected offices. Just over 58 percent of voters opposed the new voting method which allows voters to rank their candidate choices by favorability versus being limited to one vote.
But what does that mean for the future of ranked choice voting in Vancouver city elections?
Based on comments in the Vancouver City Council's meeting on Monday, consensus isn't something to expect anytime soon. Here's what they had to say about moving the issue forward during their regular meeting Monday night.
Mayor Pro Tem Ty Stober:
"The statewide ranked choice voting people took on too many projects this year, and we didn't get any attention down here […] I think a better outreach would tell us more clearly how our folks think about it."
Councilmember Sarah J. Fox:
"The voters did tell us what they thought of the issue, so I'd like to respect the vote of the people. This is not the year for us to be pursuing that particular legislature item."
Councilmember Erik Paulsen:
"Given the challenges we already have with voter participation, I can only imagine what something like that would do to voter turnout and voter participation. … I think we either need to agree as a state that we are going to run elections one way or another way, because as long as there is a possibility of mixed ballots I would not support it."
Councilmember Kim D. Harless:
"I am a huge supporter of ranked choice voting. … By not having ranked choice voting, many people don't vote because they feel like their vote doesn't count, so you can actually improve voter participation by giving people more opportunity to vote for folks that would maybe not have a chance at all."
Councilmember Diana H. Perez:
"I think ranked choice voting is another great example of the city being a leader, and sometimes it takes the local city leadership to be that leader in order to have that state level of approach. … At this point, I don't believe we've really had a good opportunity to inform our voter base on what ranked choice voting is."
Councilmember Bart Hansen:
"If there was more of a (public) response to that, I might be more inclined to move forward with that election, but I think right now there are other things that we need to devote our resources to."
Mayor Anne McEnerny-Ogle:
"When I see a stronger case from the state, then we could move forward with something like this, but I don't see that coming down from the state so that all of us have that. It would be up to the port and the school districts and everyone else that shared our city limits, otherwise we have a screwed-up ballot that people don't understand."
The final council vote was 4-3 in favor of not pursuing ranked choice voting as a future measure.