Vancouver City Council returns from hiatus with full agenda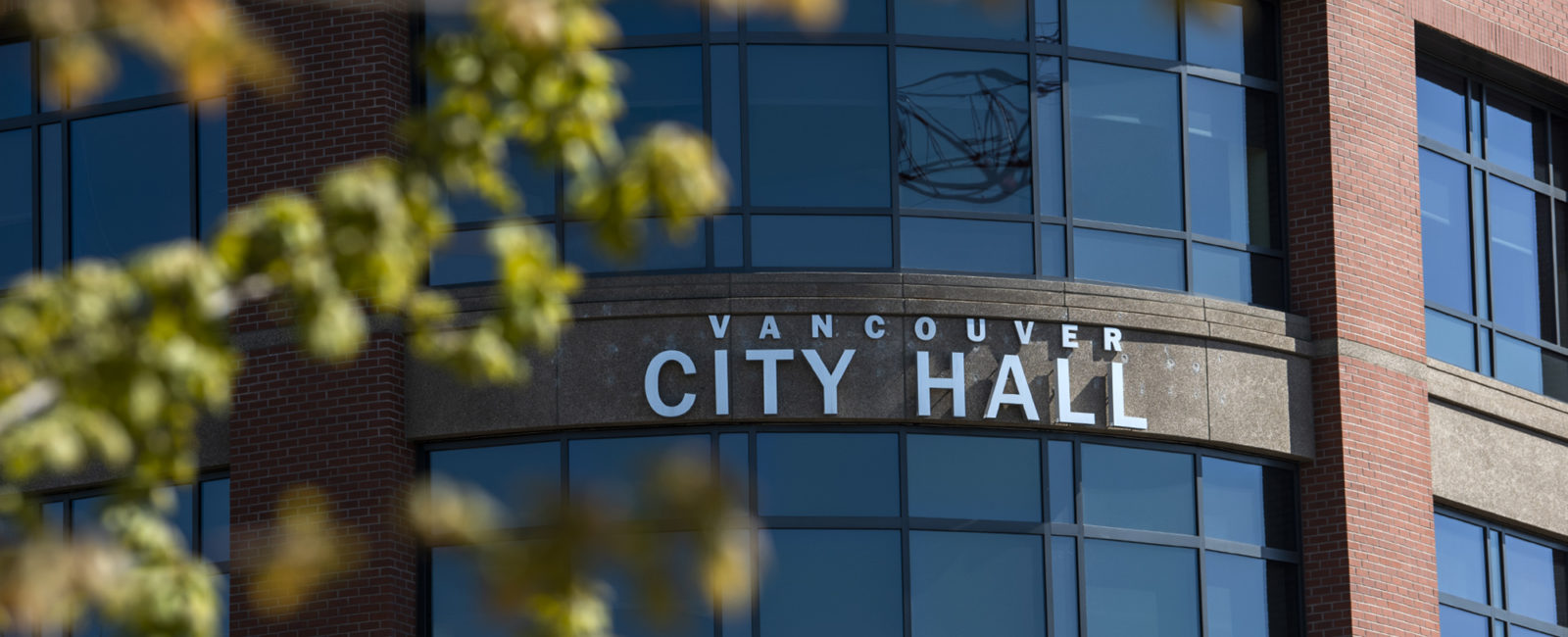 After a two week pause due to a professional development training and Presidents Day, the Vancouver City Council will return to City Hall on Feb. 27 for their second and last regular council meeting of the month — and a full agenda awaits.
First, city staff will give an update of the Fourth Plain Safety and Mobility Study. This is the second phase of the study and includes portions of Fourth Plain Boulevard from Fort Vancouver Way at the west end to Andresen Road at the eastern project limit.
Some of the potential recommendations include expanding sidewalks and adding an extra-wide buffered mobility lane.
The next steps for the safety study are a presentation for the Transportation and Mobility Commission on March 6, and then "the project will come back before City Council on the consent agenda for endorsement to advance the restriping designs ahead of federal obligation deadlines, and to add the recommended Capital Projects to the Transportation Improvement Program," a city memo states.
Following this workshop, the council will vote on 12 resolutions, including:
● A $300,000 budget increase for the city's contracted landscaping service.
● A renewed agreement with Clark County District Court Corrections allowing offenders convicted of misdemeanor and minor crimes the opportunity for paid maintenance services in lieu of fines or other punishment.
● A lease of City Hall property to be used for temporary construction parking through the end of 2023 due to Waterfront construction.
● Approval of the collective bargaining agreement between the city and Vancouver Fire Department Guild, which will dictate firefighters' salaries and workers' rights through 2025.
● The approval of a 33-lot planned development and subdivision in the Kevanna Park Neighborhood at the west end of NE 46th Street.
● An amended Affordable Housing Fund award of $850,000 to Community Roots Collaborative to develop seven new housing units and 13 group home beds at 3600 O Street. The group originally received $2 million for a previous development that was never built.
Next, there will be three public hearings, including a hearing on the development agreement between the City of Vancouver and PeaceHealth Southwest Medical Center and another on the distribution of $2,496,110 in HOME-ARP funding awarded to the city by the US Department of Housing and Urban Development.
Last, city staff will provide updates on the Police Camera Program that rolled out Feb. 20 and the Policy Framework of the Clark County Comprehensive Plan Update.
All city council meetings are open to the public in-person and are broadcast on www.cvtv.org
— Carlos Fuentes