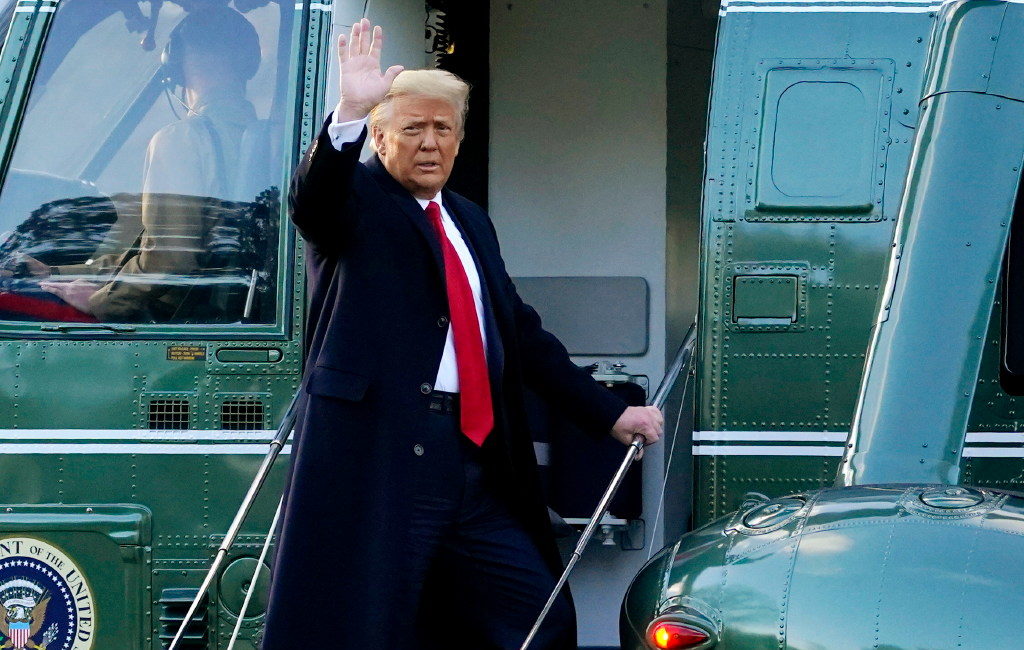 Poseidon's trident, Pangu's ax and King Arthur's Excalibur wielded a wave of influence in their respective worlds – similar to an endorsement from Donald Trump.
At least that is how it was portrayed during Joe Kent's latest telephone meeting with supporters on Monday, which featured the former president.
"With your support and with the support of President Trump, we're going to be able to take back this district and that's how we start to take back our country," Kent said. "So, it's a great honor for me to be a part of this movement."
The event resembled a brief promotional package, as it lasted about 12 minutes with Trump speaking for about half that time. His preamble consisted of all the tremendous things he sees in Kent paired with insults toward current political leaders. Trump described the congressional candidate as a "tough cookie with a big, fat (and) beautiful heart" while adding that Kent is the only candidate in the district with his "total" endorsement.
Although it wasn't explicitly said, the latter point may be in reference to fellow candidate Heidi St. John and her recent mailers. The glossy flier features an image of Trump watching over St. John's proud hand-on-hip stance and reads, "vote to support Donald Trump, vote for conservative Heidi St. John."
There were expected jabs at Rep. Jaime Herrera Beutler, who Trump and Kent deemed a Republican In Name Only. As a refresher, the six-term incumbent was one of 10 House Republicans to vote for Trump's impeachment for his role in inciting the Jan. 6 U.S. Capitol attack.
The Kent campaign delved into recent donations to Herrera Beutler and St. John from four political action committees, claiming that they are being funneled from "the establishment." Among the examples, they nodded to St. John's recent fortune after a super political action committee, Conservatives for Stronger America, donated $724,000 to her campaign.
Soon after, a staffer asked listeners to donate to Kent's fight against the "torrent of slime" in Washington D.C.
According to the Federal Election Commission's quarterly report from April 1 to June 30, the candidate has $545,123 cash on hand, making him the second highest fundraiser in the race. Herrera Beutler comes in first with $1.1 million cash on hand.
So, will Trump's endorsement secure a win for Kent?
Well, it's worth noting that most Trump-endorsed candidates won their 2022 primaries for Senate and House, state executive, governor and legislative races, according to Ballotpedia. However, the efficacy of Republicans' highly esteemed Trumpian testimony has yet to reveal itself until the general election results are in.
Speaking of, the primary election is on Aug. 2 and the top two candidates will advance to the November general election. Get to voting!