"They don't have the guts to raise taxes."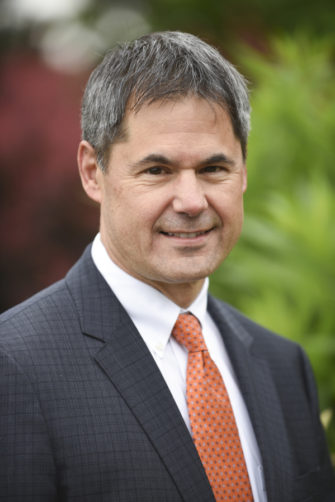 Earlier this week, I profiled retiring Battle Ground Superintendent Mark Hottowe, who is leaving the district after more than 40 years in education.
The story was a look back at Hottowe's legacy and a look forward to the leadership of incoming Superintendent Mark Ross, who takes over this summer. What didn't make it into the story, unfortunately, were the stern words Hottowe had about the state Legislature.
In Olympia, lawmakers went into their third overtime session to try to hack out a budget that fully funds kindergarten through 12th grade education. If they don't come to some kind of decision by Friday, the state goes into partial government shutdown. We're in the 59th minute of the 11th hour, to use a metaphor.
Hottowe, meanwhile, is far from optimistic that lawmakers will reach a decision.
"I don't think it's going to happen," he said when I asked if it's been frustrating as an educator to watch this debate unfold. "I believe the Legislature will not, in fact, this year make a plan to fully fund education."
The state Supreme Court is fining the Legislature $100,000 a day until a plan to fully fund education is made as required by its 2012 McCleary decision. But Hottowe thinks lawmakers are more motivated by a different type of capital: the political kind.
"The reason is because they don't have the guts to raise taxes," Hottowe said. "Because they don't have the guts to raise taxes, they're dealing with a finite about of money. K-12 is already without new revenues. They won't be able to do the work."
"The legislators know if they promote or propose any new taxes they won't get elected," he continued. "Frankly, it's all about the politics of how to stay in office. It's never been about what's good for kids."
Strong words from a man who has spent decades as a strong voice in education.