Since starting at the Columbian, I'm mistaken for Katie Gillespie on a weekly basis. It makes sense, we're both millennial, female reporters who were among the thousands and thousands of girls named Katie/y in the '90s.
Our names are spelled differently and we are different people, but I'll let it slide.
Katie, however, is regularly confused with Kathy Gillespie, a former board director with Vancouver Public Schools who's running as a Democrat for the 18th District — and leading in terms of campaign donations.
The mix-up may seem relatively innocent, but Katie shared a few instances that illustrate the troublesome nature of her doppelganger in name only.
Most troubling, a reader recently harassed Katie on Facebook when she commented that users should not repost content from the Columbian's website just to get around the paywall. They took to her inbox to criticize her further before realizing their mistake. Katie is not Kathy.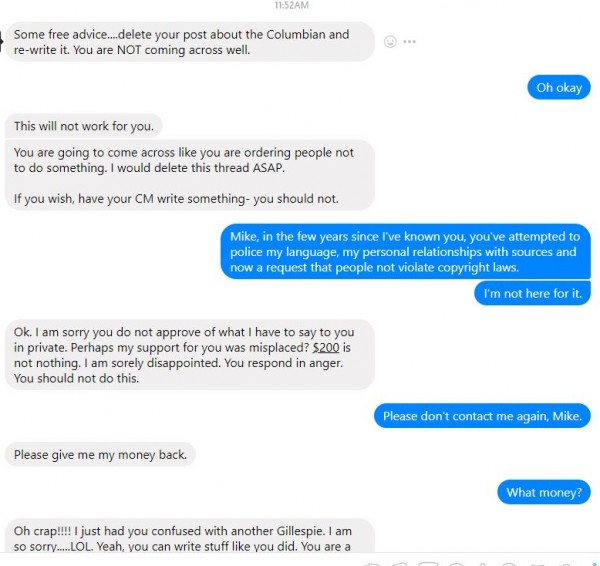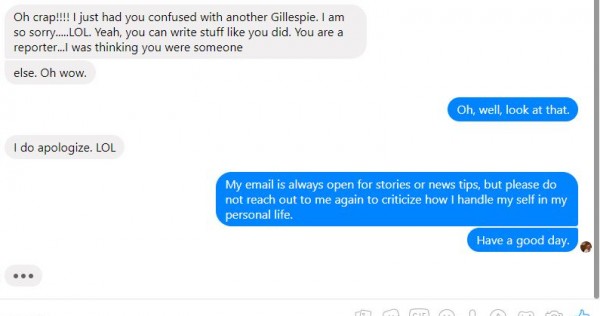 Other examples include "a very well-intentioned school principal once casually called her my mom."
People have asked if it's a conflict of interest for her to run for office while writing about the local school districts. (It would be.)
Finally in our list of examples, Katie received criticism from someone informing her that Battle Ground lost their bond because there are "too many Mexican kids running around in the streets and coming to school!"
The email continued, "Being Ms. Gillespie you are running for office, you better convince your editors down at the Columbian to get their facts straight or you will loose (sic) big time in November. We are tired of the propaganda that you and the Columbian are spreading to us dummies in Vancouver/Clark County."
So, with that in mind, here's a few key differences to remember, aside from having different names.
Katie looks like this.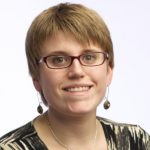 She's an education reporter at the Columbian. She likes cats (the below cat specifically), whiskey and prefers not being on any government boards.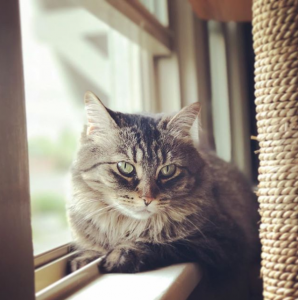 Kathy looks like this.
She's a candidate for the 18th District to replace Rep. Liz Pike, R-Camas. She also served on the Vancouver Public Schools board. Her stance on cats is unknown, but she has been seen cuddling a pupper. This pupper.