Speakership stalemate taxes Perez's patience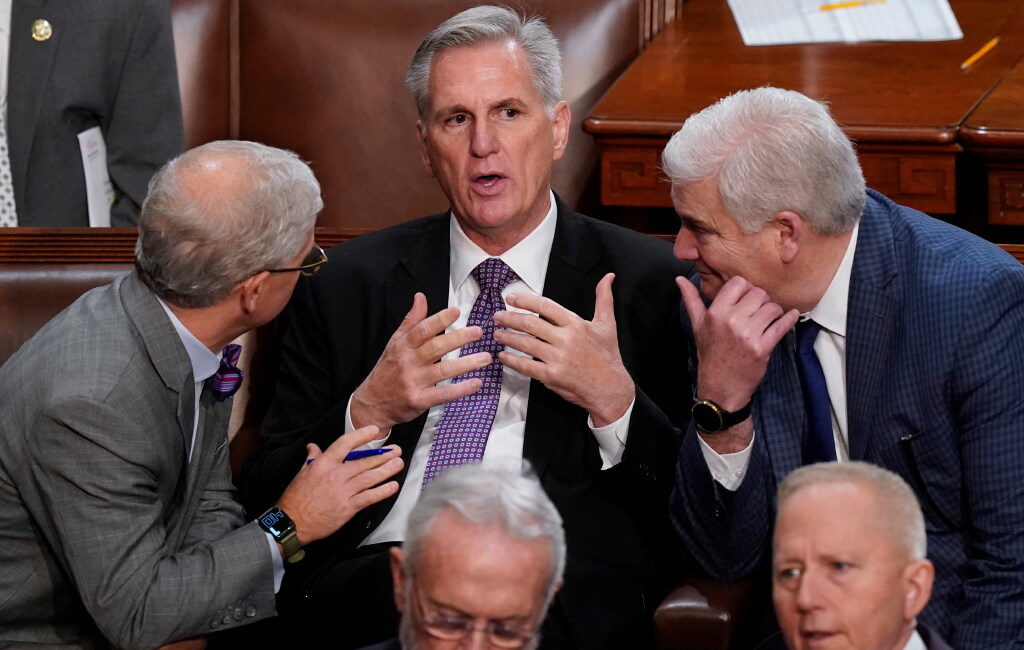 Republican Rep. Kevin McCarthy of California continues to face loss after loss in his days-long campaign to become House Speaker. Meanwhile, Democratic Rep.-elect Marie Gluesenkamp Perez argues the historic stalemate is preventing Southwest Washington from reaching its own triumphs.
"Replacing the Wash./Oregon I-5 bridge needs to be a national priority & I'd rather be fighting for our share of federal money instead of voting endlessly on Speaker," Perez, D-Stevenson, tweeted Thursday. "McCarthy enables extremists and will never have a table majority. We need another path."
At the time of this entry, House representatives are awaiting to take a 14th vote tally later this evening, which House Republicans are confident will finalize McCarthy's success in securing the speaker role. The House's 13th vote tally showed 214 members voting for McCarthy, 212 votes for Democratic Rep. Hakeem Jefferies of New York, and six votes for Republican Rep. Jim Jordan of Ohio.
Considering McCarthy's concessions to those opposing his bid, Perez said he doesn't "stand up for democracy and is beholden to extremists." These negotiations would significantly undermine the House Speaker position and create the space for any member to vote to boot the speaker, according to the Associated Press.
The concessions would appoint some of his detractors, some of whom are the body's most conservative officials, to select subcommittees. Time reported Thursday the collection of items McCarthy is promising could "substantially affect the mechanics of the House… and create the conditions for perpetual dysfunction in the chamber."
Perez denounced the party politics appearing in the vote for speakership, asserting that its hurting constituents nationwide as the incoming 118th Congress waits to be sworn in.
Early Thursday, Perez announced that she would be supportive of voting for a unity candidate, which political talking heads claim is far from happening. A spokesperson for Perez said that, although this isn't probable, Perez is steadfast in believing this is the best option for the country.
Until the Speaker of the House is chosen, Perez is only able to vote on the speakership. In the meantime, constituents can contact Perez's staff through her website, gluesenkampperez.house.gov, or by calling her regional office, 360-695-6292, and D.C. office, 202-225-3536.