Seniors ask Herrera Beutler for responsible gun legislation
Yesterday tens of thousands of students nationwide participated in a national walk out to protest a lack of gun regulation and continued gun violence. Hundreds of students in Clark County followed suit. At the same time, two local seniors went to U.S. Rep. Jaime Herrera Beutler's Vancouver office to advocate for gun laws.
Kate Ketcham and James Lanz were greeted by a sign instead of staff. The sign informed visitors that "due to size limitations of this office space" the office would not take walk-in visitors to "ensure the safety of our staff and individuals on the premises."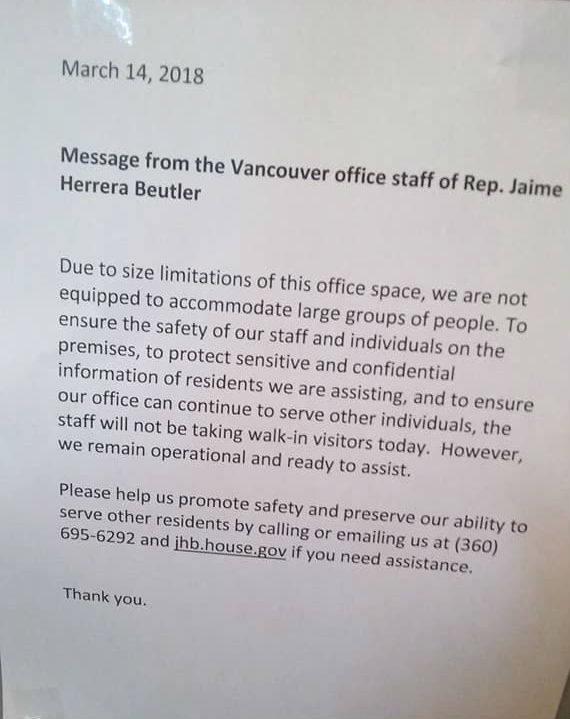 Lanz said they were the only visitors to stop by Herrera Beutler's office at that time.
"We left a respectful letter with the Congresswoman's assistant, read the names of the students and staff who were murdered in Parkland, FL and left," Lanz said in an email to the Columbian. "We echo the students' demands for universal background checks, a ban on assault style riffles including the AK 47, high capacity magazines and robust funding for mental health treatment."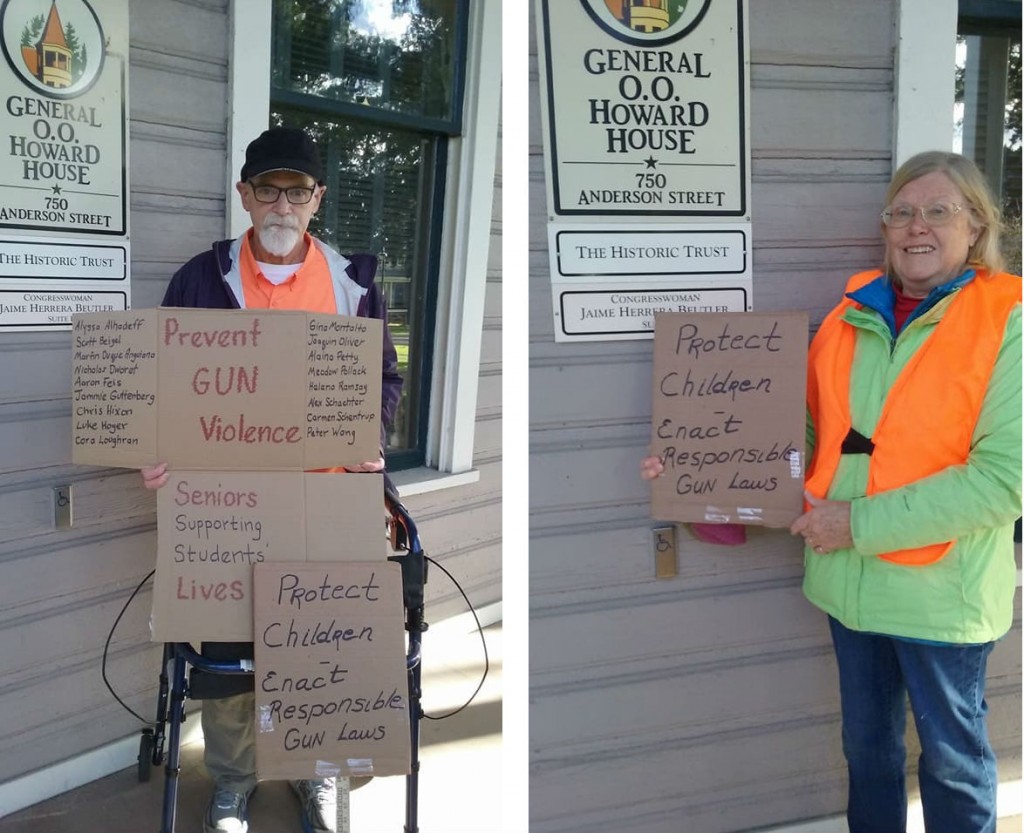 Herrera Buelter's Communications Director Angeline Riesterer said the office regularly shifts services outside when there's the possibility of large group demonstrations due to the office's small capacity.
"Given the media attention on the walkouts, we didn't know how many to expect, but we had a group of approximately ten individuals visit our office regarding school safety and gun violence," Riesterer said.