Sen. Annette Cleveland gets a new chair appointment under the new Senate majority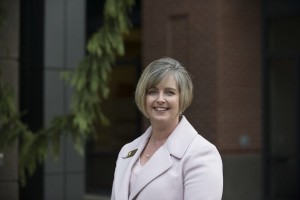 Last week's elections resulted in the return of one-party rule to Olympia after Democrat Manka Dhingra prevailed in a special election to fill a vacated state Senate seat previously occupied by a Republican.
Dhingra's election means that the Democrats now have control over the state Senate, and yesterday the party announced its new committee structures, members and chairs. The announcement included news that Sen. Annette Cleveland, D-Vancouver, will chair the Senate Health and Long Term Care Committee when lawmakers return to the capitol for the January 2018 session.
Cleveland, whose day job is at Legacy Health, issued a statement regarding the appointment:
Having been the ranking member on the committee when Democrats were in the minority, the move to chair will put Cleveland in charge of the committee. Democrats are now the majority party in the Senate after winning a special election earlier this month in the state's 45th Legislative District; this gives them the power to set the agendas of Senate committees and floor action, determining which bills will be heard and brought up for votes.

Cleveland will also continue to serve on the Senate Transportation Committee and the Senate Rules Committee.

"Just as I built bridges across the aisle when we were in the minority, I intend to work productively with my Republican colleagues in the House and Senate now that we're in the majority," Cleveland said. "What's important isn't who gets credit for a certain piece of legislation but that the legislation helps our families across the state prosper."