Searching for another date(line)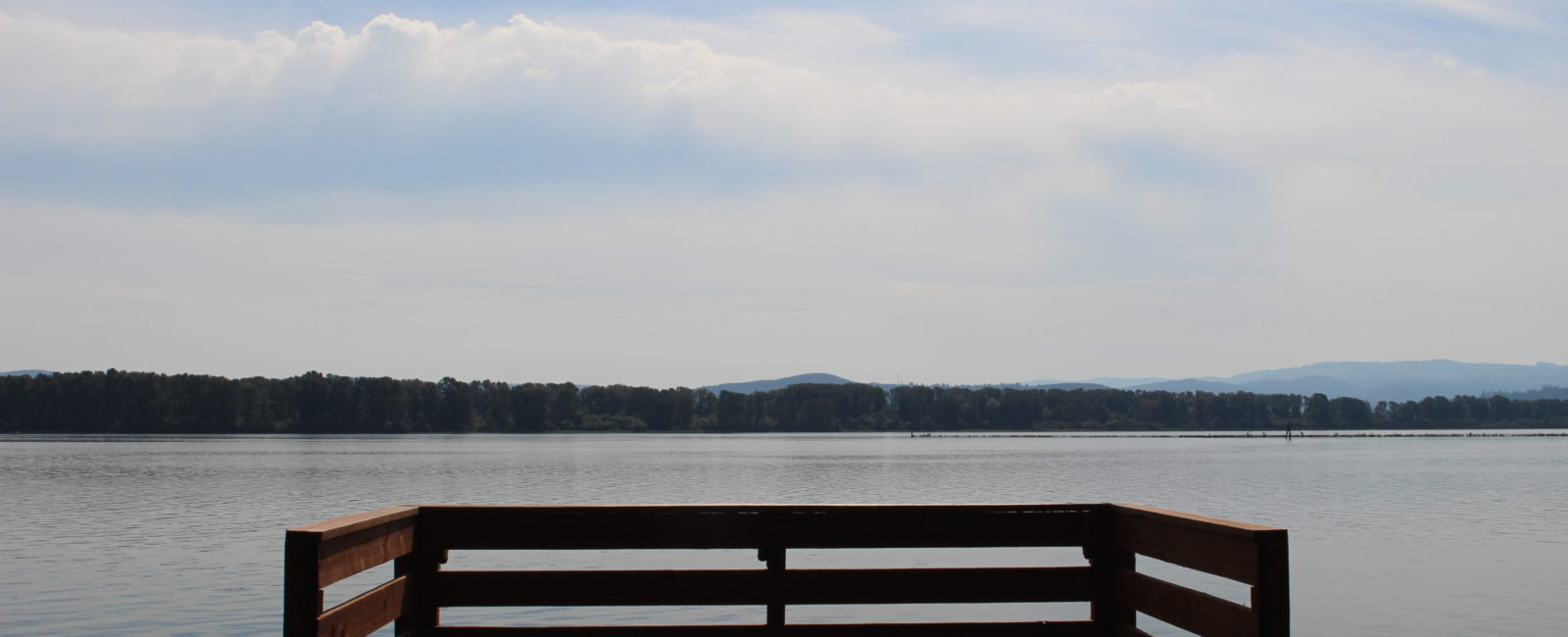 Whenever I have a chance to stamp a dateline in my story, I'm elated.
I argue my excitement overshadows the aggressive punch that's typically delivered by the leading line (seeing as it's almost always in all capitals). So, when my pitch for a story examining politics in rural communities was green lit, I could already imagine overzealously slamming "CATHLAMET" on my keyboard.
Of course, this wasn't the only source of my delight. Going to Cathlamet meant a lot of things: discovering more about Southwest Washington's overlooked corners, hearing rural perspectives and becoming acquainted with the meditative solitude only found in long car rides.
As I neared Wahkiakum County, signs of concentrated urban bubbles dissolved. The number of marketplaces and intersecting roads minimized, as did the amount of massive transmission towers. The road narrowed as the density of the forests doubled the father I drove along the Columbia River, and stress associated with deadlines, disgruntled readers and writer's block also waned.
Even better: Cathlamet and its residents were just as charming as the journey out there was.
Monica Budd, Cathlamet Chamber of Commerce executive director, set aside a large chunk of her morning to speak with me about her home, both in a professional and personal sense.
As she told me about the town through 2020 Census data points, she also spread out various sepia tone and black and white photos of her family in Cathlamet, which extended back generations. In one picture, Budd's great grandmother posed for a picture during a trip to a nearby beach; others showed relatives tending their pea plants or squishing together for a family photo. There was also a picture with someone's face scratched out, but neither Budd or I knew what to make of it (which is probably for the best).
Listening to Budd's enthusiasm for Cathlamet, which is home to just over 600 people, made learning about its challenges even bleaker. She illustrated some hurdles Wahkiakum's communities face, including not being able to repair its high school's decaying walls or not having a local doctor.
But Budd countered this grim reality with her resolute optimism – things will improve with hard work and determination. It was contagious, especially as she excitedly pointed to the town's quirks during our walk along Main Street or ran across the road to say hello to a neighbor.
I was appreciative for the business owners and residents who spoke with me for my story, whether it was on or off the record. All of them welcomed me into their space and sectioned off time to answer my questions.
But the field trip did have to end at some point.
My farewell to Cathlamet was slightly difficult, as I was yearning to run into the woods and set up a hammock somewhere – maybe photosynthesize a bit. However, I did tell Budd that I would give the locally made brie a shot the next time I was in town, so I suppose I'm obligated to come back.
Overall, the visit provided me with a breath of fresh air – both in a figurative and literal sense (sorry, Longview, the paper mill odors are hard to ignore). But it also filled me with the want to tell more of these rural stories because, as Budd and many rural residents told me, "We're small but we still matter."
Hopefully, there will be more datelines from throughout Southwest Washington coming soon.