Republicans target Perez in ad campaign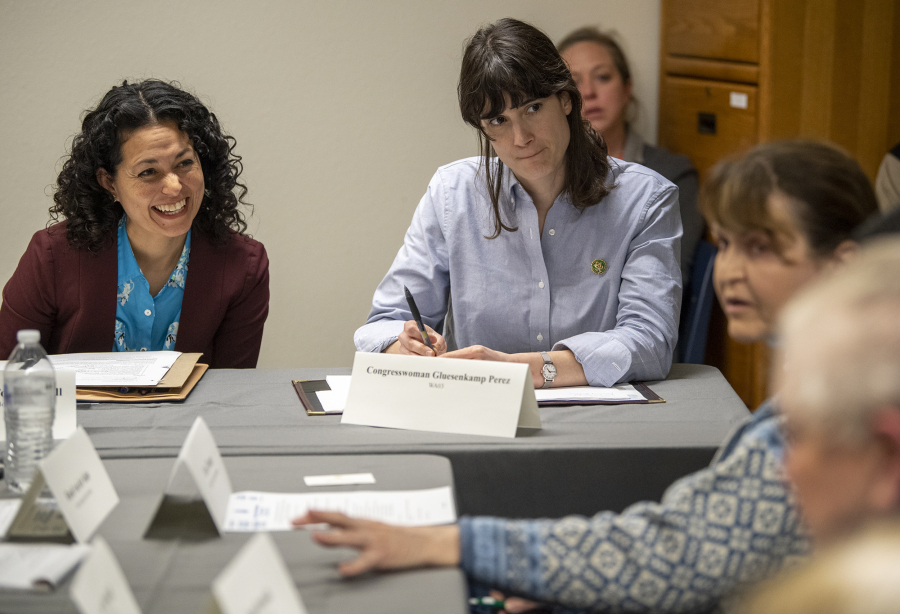 The National Republican Congressional Committee earlier this week announced a targeted nationwide advertising campaign against 21 vulnerable Democrats in the U.S. House of Representatives, including Rep. Marie Gluesenkamp Perez, D-Skamania.
The campaign, which will involve both physical billboards and digital advertisements, is targeting Democrats who lead swing-seat or right-leaning districts, such as the 3rd Congressional District of Washington.
The advertisements will blame Democrats for rising gas prices, according to a press release from the Republican group.
"Rising gas prices are a fresh gut punch to millions of Americans already struggling under Bidenomics," communications director of the committee Jack Pandol stated in the release. "Every trip to the pump is a reminder that extreme House Democrats put their radical war on American energy ahead of working families' wallets."
The group is targeting representatives from 14 states. In Washington, the group is targeting Perez and Rep. Kim Schrier, representative of Washington's 8th Congressional District, which covers the region east of Seattle.
""Rep. Gluesenkamp Perez voted for a bipartisan bill to increase domestic energy production and drive gas prices down," Perez' campaign said in a statement. "This is yet another baseless attack by House Republicans, and it wont stop Rep. Gluesenkamp Perez from working across the aisle to make life more affordable for Southwest Washington families."
Gas prices have been on the rise lately. This month, national fuel prices reached their highest level since late last year, according to a AAA report. Some of the causes have been recent heat waves — which prohibit refineries from operating at full capacity — and oil production cuts from the Organization of the Petroleum Exporting Countries, according to recent reports from ABC News and USA Today.
The US Energy Information Administration estimates that oil production will increase in the next year and lead to a decrease in fuel costs.
"We now estimate 2023 U.S. retail gasoline prices to average $3.56/gal in 2023 and $3.45/gal in 2024," a federal report earlier this month states.
— Carlos Fuentes