Pike apologizes for PDC error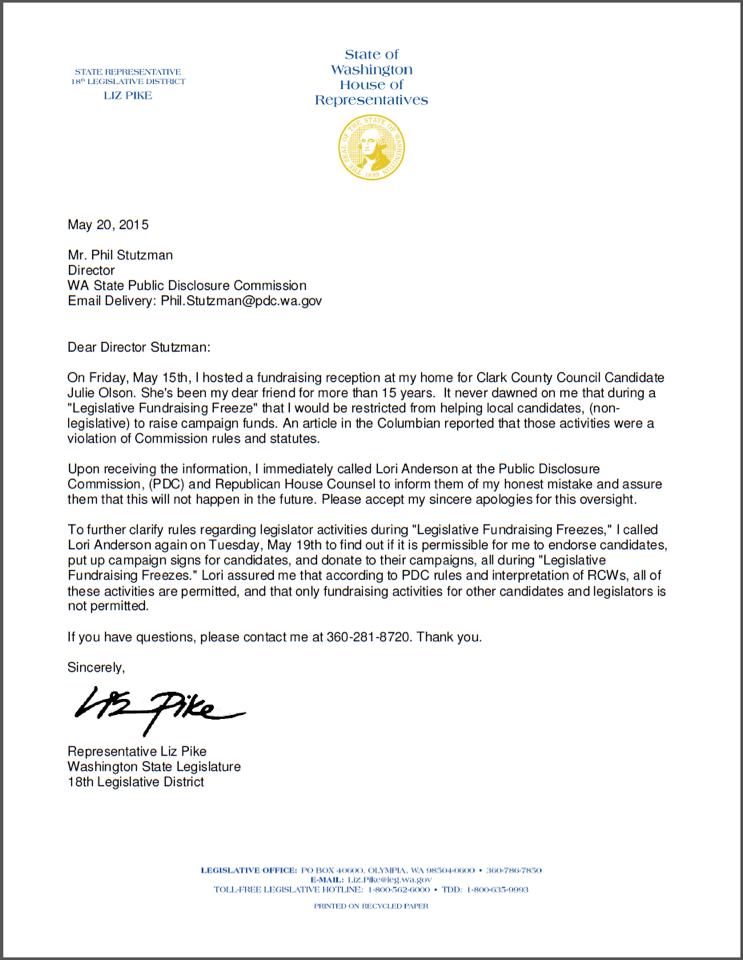 Rep. Liz Pike, R-Camas, publicly apologized for inadvertently violating state campaign laws by hosting Julie Olson's campaign kick-off party and fundraising for the Clark County council District 2 race.
As I wrote in today's article, both Pike and Sen. Don Benton, R-Vancouver, have been soliciting donations for Olson and Mary Benton, respectively, in their races for the District 2 seat. The legislative fundraising freeze, however, applies both to a lawmaker's own campaign as well as to any others.
Here's her apology in full, taken from her Facebook page.