Perez votes to invest in law enforcement during National Police Week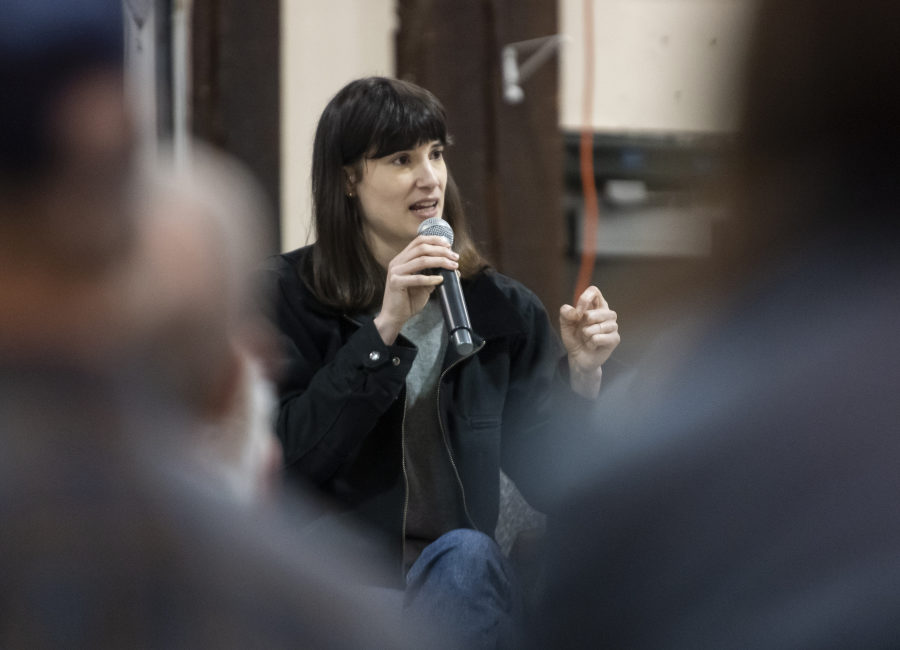 U.S. Rep. Marie Gluesenkamp Perez, D-Skamania last week introduced a bill that would invest in small police departments in Southwest Washington and voted in favor of a bill to honor fallen police officers.
Both of these actions occurred around National Police Week, May 15-21, which intends to commemorate law enforcement officers and honor those who died on duty.
The bipartisan bill for the Invest to Protect Act would help small and mid-sized police departments access funding for training, hiring, retention and mental health support.
"Right now, small town police departments like so many in Southwest Washington are competing with some of the largest in the country for funding, which is making it next to impossible for these departments to get the funds they need to best serve their communities," Perez said in a press release. "The Invest to Protect Act creates a separate pot of money for these departments so they're competing on a more level playing field."
If passed, the bill, which is cosponsored by 58 members of the House, would fund officer safety, de-escalation and domestic violence response training. It would also create grants for small departments to recruit and retain officers.
The bill would allow departments to provide mental health resources for their officers and authorize $50,000,000 of existing funding per year for five years for police departments nationwide.
Perez also cosponsored a resolution to honor the memories of police officers who died on duty and send condolences to their loved ones.
"Officers put their lives on the line every single day, and we will never forget the courage and sacrifice of the heroes who passed while working to keep our communities safe," Perez said in the press release.
— Carlos Fuentes