Perez under fire for failing to pay property taxes on auto shop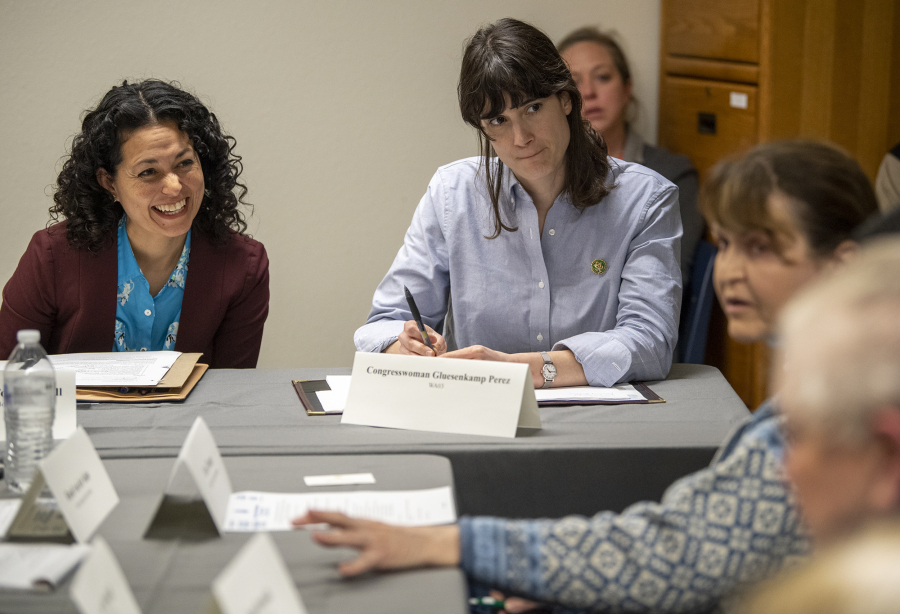 U.S. Rep. Marie Gluesenkamp Perez, D-Skamania, came under fire last week when The Oregonian reported she and her husband had not yet paid last year's property taxes on their auto repair shop, Dean's Car Care, in Northeast Portland.
"Perez and husband Dean Gluesenkamp owed nearly $6,600 to Multnomah County after a business entity created by the couple missed a Nov. 15 tax deadline for (the shop), records show," The Oregonian reported.
The business paid the full $6,592.18 roughly one hour after The Oregonian contacted Perez' congressional office Wednesday, according to the article.
"Last fall, my husband and I were focused on running our family business, raising our infant, and the final weeks of an intense, hard-fought election campaign," Perez said in a statement. "After I was declared the winner, I gave up ownership of the property at 1506 NE Lombard. The property tax bill has been paid in full during the tax year in question."
Critics took the opportunity to lambast Perez, who had not previously missed a tax deadline since the couple purchased the shop in 2018, according to The Oregonian.
"Public Servants are held to a higher standard of accountability and transparency, and this incident raises serious concerns about Rep. Gluesenkamp Perez's ability to fulfill those responsibilities," Caleb Heimlich, Washington State Republican Party chairman, said in a statement.
Joe Kent, who will challenge Perez in next year's election, took to Facebook to comment.
"Marie just voted to fund 85k more IRS agents to shake down working class Americans, but can't be bothered to pay her own taxes," he wrote.
— Carlos Fuentes