Perez-sponsored forestry bill passes House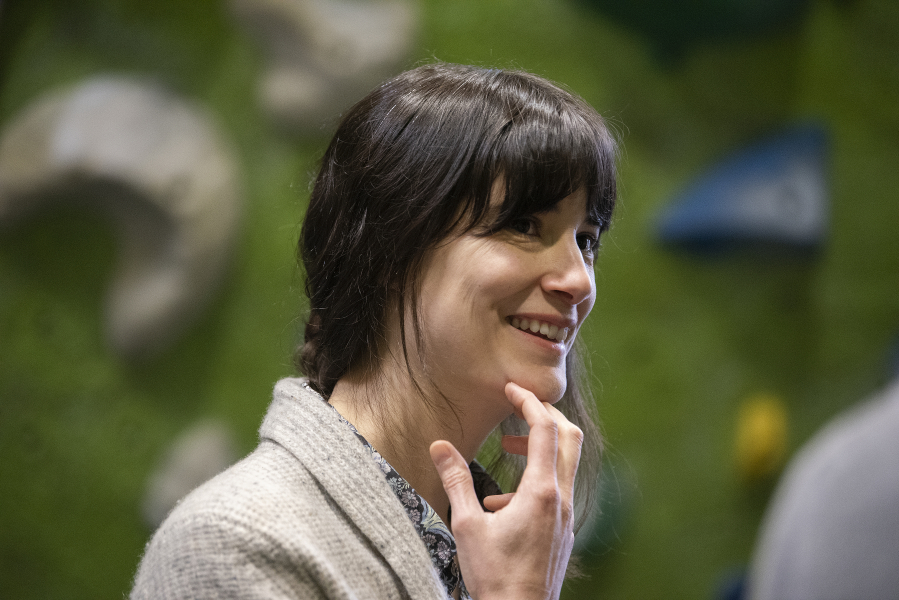 Thursday, the House of Representatives passed the Treating Tribes and Counties as Good Neighbors Act, the first piece of legislation that Rep. Marie Gluesenkamp Perez, D-Skamania, co-introduced in March.
The act — which now heads to the U.S. Senate for consideration — allows tribes and counties to receive federal funds from forest restoration efforts on federal land and to use the money for similar projects on their own land.
"I'm thrilled that the House has taken this important step to build on the success of the Good Neighbor Authority to ensure tribes and counties can fully share in its success and we can continue to enjoy this resource for years to come," Perez said in a statement.
Perez and Congressman Russ Fulcher, the Republican representative of Idaho's 1st Congressional District, introduced the bill on March 8.
The bill expands the Good Neighbor Authority program to tribes and counties, meaning that they can now keep the proceeds of timber sales from restoration projects completed on federal property.
Previously, the Good Neighbor Authority program applied only to states.
The act also allows tribes and counties to use federal funding on restoration projects on their own land.
"Directing Good Neighbor Authority to tribes and counties will support community-based forest management. Community-based forest management is good for communities, economies and forest health," Cherie Kearney, forest conservation director for the Columbia Land Trust, said in a statement.
— Carlos Fuentes